Richard E. Bell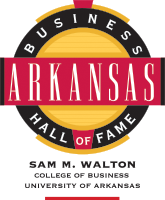 Richard E. Bell
President and CEO
Riceland Foods, Inc.
Stuttgart, Arkansas
Under Richard E. Bell's leadership, Riceland Foods has become recognized as the world's largest miller and marketer of rice, a top ten U.S. grain company and a major Mid-South soybean processor. Riceland is a farmer-owned cooperative, which handles rice, soybeans, wheat and feed grains grown by 9,000 farmer-members in Arkansas, Missouri, Mississippi, Louisiana and Texas. The cooperative markets its products in more than 50 countries around the world.
Bell's 25 years of service to Riceland, coupled with his public service in the U.S. Department of Agriculture, has enabled him to play a key role in shaping the agriculture and trade policies of Arkansas and the United States. He served as a principal negotiator in the development of the first long-term grain agreement with the former Soviet Union.
He currently is chairman of the board of trustees for Arkansas State University. A native of Illinois, Bell holds BS (with honors) and MS degrees in agricultural economics from the University of Illinois. He worked for the U.S. Department of Agriculture (USDA) from 1959 until 1977, when he joined Riceland. In 1975, he received the USDA's Distinguished Service Award.