Robert A. Young, Jr.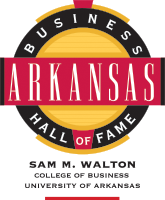 Robert A. Young, Jr.
(1908 - 1973)
Founder
Arkansas Best Corporation
Fort Smith, Arkansas
Robert A. Young Jr.'s far-ranging vision led Arkansas Best Corporation and its primary subsidiary from a small local carrier to one of the nation's largest less-than-truckload carriers. In 1951, he bought Arkansas Motor Freight Lines Inc. Through this and other profitable acquisitions, Young formed Arkansas Best Corporation, a multi-million dollar holding company, in 1966.
Today, Arkansas Best includes three primary subsidiaries: ABF Freight System, Inc.®; Clipper; and FleetNet America, LLC. For three years in a row, Forbes magazine named Arkansas Best as one of "The Platinum 400 Best Big Companies in America." Young was well known for his leadership roles in the American Trucking Associations.
For 10 years, he served on the University of Arkansas Board of Trustees and received an honorary degree in 1970.
Born in Greenwood, Ark., in 1908, Young graduated from Ouachita Baptist College in 1930 and the University of Arkansas School of Law in 1933. When Robert A. Young, Jr., died at the age of 65 in 1973, Robert A. Young, III, was named president and chief operating officer of Arkansas Best Corporation and, following his father's footsteps, led the company through phenomenal growth.