Sherman Tate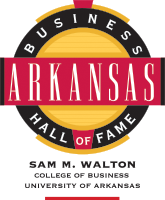 Sherman E. Tate
President and Chief Executive Officer
Tate & Associates Management


Sherman E. Tate has stacked up a record of being "the first" at a number of things in his long career in business and government in Arkansas.
First personnel director of the state Legislative Council and its first employee of color. The first person of color to head the state Office of Personnel Management. The first person to develop and implement a comprehensive marketing plan for Arkansas/Louisiana Gas Company. And on and on.
But what Tate has been best at over the years is being "the best" at whatever he set out to do.
After graduating from high school in Marvell, Arkansas, Tate enrolled as a freshman at Philander Smith College in Little Rock in the fall of 1963 and was soon part of four days of sit-ins that peacefully integrated the cafeteria at the state Capitol. He graduated from Philander Smith and went to work for a consulting firm, working with the City of Little Rock.
In 1971, Tate became a personnel analyst with the State Office of Personnel Management. Tate was then recruited to work for the Legislative Council as their first personnel director. He was recruited in 1975 by the University of Arkansas at Little Rock. In 1977, Gov. David Pryor hired Tate to head the State Office of Personnel Management, in another first for a person of color.
In 1980, he was hired by Arkla Gas as personnel director for the Arkansas Division. He was promoted to vice president after only two years. He was promoted to vice president of marketing and then to vice president of distribution operations for the Arkansas Division.
Tate continued his corporate career with ALLTEL and Verizon before forming his own management consulting firm.
He was awarded an Honorary Doctor of Humane Letters from Philander Smith College in 2004.