Thomas E. "Tommy" Boyer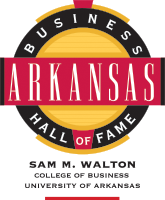 Thomas E. "Tommy" Boyer
Founder
Micro Images
Amarillo, Texas
The life of Tommy Boyer consists of many parts. Basketball star. Sales representative. Husband. Father. Entrepreneur. Philanthropist. Volunteer. Razorback.
Boyer graduated with a Bachelor of Science in Business Administration from the University of Arkansas in 1964, where he was an All-American basketball player, and accepted a job with the Eastman Kodak Company. Shortly after retiring from the Eastman Kodak Company in 1989, he founded Micro Images in Amarillo, Texas. Within two years, Micro Images had become the largest Kodak document imaging systems broker and reseller in the United States and maintained that status for eight consecutive years. That successful launch followed Boyer's 26-year career at Kodak during which he received the Phil Samper Award recognizing the sales professional in the company demonstrating outstanding performance throughout his career. He was the only sales manager in the history of Eastman Kodak to exceed corporate sales goals for 26 consecutive years.
In 2000, Boyer was presented with a national award, the Medallion for Entrepreneurship. He also has an extensive record of philanthropy and service to the University of Arkansas. Boyer served for four years as the chairman of the Campaign for the 21st Century, was a member of the University of Arkansas Foundation Board of Directors, and chaired the Walton College's Dean's Executive Advisory Board from 2003 to 2008. He and his wife Sylvia were founding members and gold members of the Towers of Old Main. They were honored by the university as Volunteers of the Year in 1992 and received the Arkansas Alumni Association Distinguished Service Award in 1999. He also received the Entrepreneur of the Year Award from the Walton College in 1999. Boyer was inducted into the Arkansas Business Hall of Fame in 2013.