Thomas Faust Jr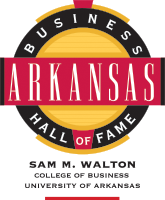 Thomas Faust
Former Chairman and Chief Executive Officer
Eaton Vance Corp

Chairman
Morgan Stanley Investment Management

Thomas E. Faust Jr. served as chairman and chief executive officer of Boston-based global investment manager Eaton Vance Corp. from November 1, 2007, until the sale of Eaton Vance to Morgan Stanley on March 1, 2021. Following the close of the transaction, he joined Morgan Stanley Investment Management as chairman.
Podcast Interview
Under Faust's leadership, Eaton Vance grew to become one of the largest and most respected investment managers in the world, with assets under management increasing to over $600 billion. Eaton Vance's sale to Morgan Stanley at a valuation of $9.2 billion represents the highest price ever paid for a publicly held asset manager.
Faust began his career at Eaton Vance in 1985, when the firm had assets under management of approximately $3.5 billion and an equity market value of $55 million. In his years at Eaton Vance, Faust served as an equity research analyst, portfolio manager, head of equities, chief investment officer and president before assuming overall leadership of the firm in 2007. Over the span of Faust's 36-year career with the firm, Eaton Vance was among the fastest-growing asset managers and top-performing publicly traded stocks in the U.S. With distributions reinvested, $1,000 invested in Eaton Vance stock when Faust joined the firm grew to a value of over $415,000 at the time of the Morgan Stanley transaction, ranking in the top 3% of all U.S. public companies for stock performance over the period.
Eaton Vance's growth and success over Faust's long career reflect the strong investment and client service culture sustained within the firm and Eaton Vance's ability to evolve its business strategy to adapt to changing market environments and changing investor needs. Under Faust's leadership, the firm's investment offerings became increasingly global and expanded to encompass market-leading positions in customized individual separate accounts, tax-efficient wealth management strategies, responsible investing and an array of specialty income strategies. Instrumental to the growth of Eaton Vance was the firm's acquisition of complementary investment management businesses and the development of new, innovative investment strategies, each a major focus of Faust's attention over his managerial career.
Faust is a native of Helena, Ark., where he was born in 1958. His parents, the late Tom (Sr.) and Betty McGinnis Faust, were both born and raised in east Arkansas, 1950 graduates of the University of Arkansas and longtime community leaders in Helena-West Helena. He grew up with two older sisters, Jane and Carol, a younger sister, Kate, and a large extended family of Faust and McGinnis relatives.
A Mississippi River port established in the 1830s, Helena-West Helena was a community in flux over the course of Faust's childhood and youth. Like much of the southern U.S., Helena-West Helena entered the 1960s with an entrenched system of racial segregation, with separate schools, churches, hair salons and funeral homes serving whites and blacks. Following a gradual transition period, the separate schools for whites and blacks in Helena-West Helena were replaced in 1970 by an integrated public school system. That fall, as a seventh grader, Faust was among the first group of white students to attend the formerly all-black Eliza Miller Junior High School.
Over the course of the 1970s, school integration in Helena-West Helena was a significant success, with widespread community support among both whites and blacks. The integrated Helena-West Helena Central High School featured one of the state's top boys' basketball programs, in which Faust participated. Central also held its own academically, with large numbers of graduates going on to successful college careers.
Both of Faust's parents had been top students growing up, and so was he. Faust graduated first in his class at Central, winning the class academic prize in English, math, science, history and Spanish. During his senior year, he was selected to represent Arkansas as a Presidential Scholar and was named a Winthrop Rockefeller Foundation National Merit Scholar.
For college, Faust chose to attend the Massachusetts Institute of Technology, where he graduated in 1981 with Bachelor of Science degrees in mechanical engineering and economics. After graduation, he worked two years as a research engineer for International Paper Co. in Tuxedo Park, New York. He then attended Harvard Business School, from which he earned an MBA in 1985.
Faust's first job out of high school was working summers at Faust Band Saw Mill, the hardwood sawmill in West Helena established by his grandfather, Fred Faust (Sr.), in 1934 and operated over many decades by Faust's father and uncle. Faust cites the lessons learned at the family sawmill about motivating people and managing a company as instrumental to his development as a business leader.
In 1985, Faust married Winnie Dunnan, a native of Bethesda, Md., and a Wellesley College graduate. After two years living in Boston, they moved to Wellesley, Mass., which they continue to call home. Faust and his wife have four children: sons Travis (wife Heather and son James), Luke (wife Chelsea) and Ethan, and daughter Diana.
Faust counts the growth and success of Eaton Vance as his greatest professional achievement and regards his happy marriage and strong, close-knit family as his greatest blessing.
He credits his business success to a wonderfully supportive family and hometown community, the great education he received, the prior leaders of Eaton Vance who established the firm's foundation of growth and mentored Faust as his career progressed, and the dedicated group of fellow Eaton Vance employees who built the firm's distinguished track record under his leadership.