W. C. "Buddy" Coleman, Jr.
W. C. "Buddy" Coleman, Jr.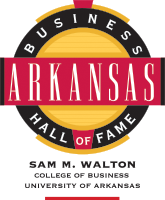 W. C. "Buddy" Coleman, Jr.
(1928-2011)
Former Chairman/CEO
Coleman Dairy
Little Rock, Arkansas
W.C. "Buddy" Coleman, Jr., as many Colemans had before him, grew up on the family dairy farm on the outskirts of Little Rock. In time, he became president and then chairman and chief executive officer of a family-run Coleman Dairy operation that faced decades of technological and business trends which fundamentally changed the dairy landscape.
Coleman earned a business degree from Louisiana State University, and after serving two years as an officer in the Air Force, he returned home to the family dairy business in 1953. He was named president of Coleman Dairy Inc. in 1964. In 1971, he was elected chairman of the board and chief executive officer of the company. The dairyman was recognized for his business and industry accomplishments many times over the years, serving as president of the Quality Chekd Dairy Products Association, president of the Southern Association of Dairy Food Manufacturers and the Arkansas Dairy Products Association, a board member of the National Dairy Council and a member of the Governor's Advisory Committee to the Arkansas Grade "A" Milk Program.
Coleman also was known as a sportsman and civic leader, working actively with the Boy Scouts of America, the Boy's Club and Little League baseball. Coleman was a football official in the Southwest Conference for 26 years, working in more than 250 college football games and 15 bowl games, including two national championship games. He was an inductee and past president of the Arkansas Sports Hall of Fame and was president and a board member of numerous charitable and civic organizations, including service as president of Kiwanis Activities Inc., which runs the Joseph Pfeifer Kiwanis Camp.