Walter E. Hussman, Jr.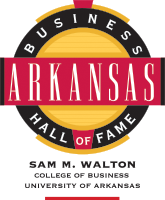 Walter E. Hussman, Jr.
Publisher
Arkansas Democrat-Gazette
President/CEO
WEHCO Media, Inc.
Little Rock, Arkansas
In a David versus Goliath battle that few predicted he would survive, Walter E. Hussman, Jr., went head-to-head with an established, dominant newspaper and won. In 1974, Hussman persuaded his father to buy the Arkansas Democrat, the afternoon daily newspaper in Little Rock. After a protracted and heated newspaper war, legal battles and even a change in ownership by the opposing Arkansas Gazette, Hussman emerged the winner and bought the assets of the rival newspaper in 1991, creating the Arkansas Democrat-Gazette.
Hussman, a third-generation newspaperman, was born January 5, 1947, in Texarkana and grew up in Camden. His father was publisher of the Camden News, and his grandfather was publisher of the Texarkana Gazette. Hussman earned his Bachelor of Arts degree in journalism from North Carolina and an M.B.A. from Columbia University in New York. He returned to Arkansas in 1970 to work in the family business. Hussman also serves as chief executive officer of WEHCO Media, which operates 13 daily newspapers, 11 weekly newspapers and 13 cable television companies in six states.
Hussman was named Publisher of the Year in 2008 by Editor and Publisher magazine. He was a member of the board of directors of The Associated Press from 2000 to 2009 and C-Span from 1995 to 2003. Hussman championed education and after-school programs in Little Rock and the state of Arkansas. He also served on the Arkansas Arts Center board of directors, on the board of the Arkansas Repertory Theater and on the Arkansas Symphony Orchestra Society board of directors. While on the symphony board, he started Pops on the River, a patriotic symphony and fireworks show on the Arkansas River in Little Rock.