Walter V. Smiley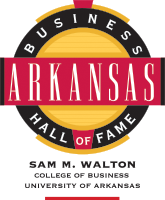 Walter V. Smiley
Founder
Smiley Investment Company
Little Rock, Arkansas
In 1968, Walter V. Smiley founded Systematics, Inc., one of Arkansas' first technology-based corporations, and served as chairman and CEO for 20 years. Systematics was a leading provider of financial software and services for the banking industry worldwide. Systematics was consistently ranked by Forbes magazine among America's top 200 small companies. In 1990, ALLTEL Corporation purchased the company for $550 million and later changed the name to ALLTEL Information Services.
A native of Hope, Ark., Smiley graduated from the University of Arkansas' College of Business Administration with a BSBA in industrial management in 1963, received an MBA in 1964, and actually taught in the college from 1966 to 1968.
Through his business and community endeavors, Smiley has spent much of his time, energy and talent trying to change the image of Arkansas. He said, "Creativity is the only thing that's going to save Arkansas. We're not going to solve our problems with money because we don't have enough." In 1989, he formed Smiley Investment Company to provide assistance for small businesses. He is chairman of the board of Southern Development Bancorporation and serves on the board of Embrex, Inc.