Warren Stephens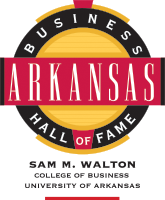 Warren A. Stephens
President, Chairman and CEO
Stephens Inc.


Always interested in the family business, Warren A. Stephens hoped he could be a part of it. His father and uncle were sole owners of Stephens Inc., the privately held bank headquartered in Little Rock. He grew up watching them expand the investment bank's influence and holdings and was proud of its impact in their home state.
Stephens was born in Little Rock in 1957 to Mary and Jack Stephens. After graduating from Trinity Presbyterian School in Montgomery, Alabama, he attended Washington and Lee University in Virginia, majoring in economics. He then earned an MBA at Wake Forest University in 1981. As a graduate student, he met his future wife, Harriet Calhoun, on a blind date. They made their home in Little Rock, raising their three children – Miles, John and Laura – all of whom work for Stephens Inc.
He wondered if starting his career with another firm would give him a useful perspective when he eventually joined the family business. But, his business school mentor, Dr. Thomas Goho, advised him there was no better place to learn than under the guidance of his father and uncle. Taking that advice in 1981, he joined Stephens Inc. in the Corporate Finance Department. By 1983, Stephens was senior vice president of the Capital Markets Group. He became president and CEO in 1986 when his father stepped down, while retaining the title of chairman. The third CEO to run the business, Stephens assumed the title of chairman upon his father's death in 2005.
Stephens' vision to grow Stephens Inc. beyond its public finance roots and add complementary divisions to its emergent investment banking practice started taking shape almost immediately. Today, the full-service financial services company and its affiliates focus on investment banking, research, public finance, institutional sales and trading, private wealth management, capital management, insurance and private equity. The company, which he acquired sole-ownership in 2006, is a member of the Securities Investor Protection Corporation, New York Stock Exchange, NASDAQ Stock Market and various other exchanges and associations.
The road to growth was not always easy, but Stephens followed the advice and example of his father and uncle. "We have never been under the illusion that someone would ride to our rescue so we have always been conscientious about not taking risks that could jeopardize the ability of the firm to survive. Dad and Uncle Witt always impressed on me that one of their corporate goals was to be in business the next day," said Stephens. "While that may sound quaint, we look around and see all the firms that we have outlived by following that maxim, and it will always be part of our culture."
The value of prudence was never more evident than after the Great Recession, when numerous banking, mortgage and investment firms either went out of business or needed government money to survive. True to the advice of his father and uncle, he has kept Stephens Inc.'s debt ratio at a low 2:1, compared to the 30:1 ratio of many failed investment banks. This leverage ratio allowed Stephens Inc. to thrive while peer institutions faltered.
Stephens Inc. had no layoffs between 2007 and 2009– a devastating time for many banks and their employees. Instead, the company added talent.
When Stephens' tenure as president and CEO began, he employed 100 workers and had one location in Little Rock. Over 30 years later, the company has more than 1,000 employees in 28 locations in the U.S. and offices in London and Frankfurt. Stephens' private equity affiliate has investments in more than 30 companies, and the investment banking group has advised on over $180 billion in transactions since 2008.
A passionate believer and participant in the free enterprise system, Stephens has made education about capitalism one of his corporate goals through "This is Capitalism," a multimedia campaign about entrepreneurship, the U.S. economy and men and women who personify the American dream. As an advocate for understanding the importance of capitalism, he has supported Economics Arkansas and speaks on the topic at industry and civic events.
Stephens is a board member for Dillard's, Inc. and past chairman of the Arkansas Arts Center and a member of its foundation board. He and his wife, Harriet, are co-chairs of the Arts Center's capital campaign, and they are among the founders of Episcopal Collegiate School. He serves as chair of the school's foundation. Previously, Stephens has served on the board of the Central Arkansas Boys and Girls Club as well as on the Board of Trustees at Washington and Lee University, co-chairing its 2015 capital campaign.
The Stephens family focuses its charitable giving on the arts, education and healthcare. He has also invested in revitalizing downtown Little Rock with such initiatives as ownership and renovation of the historic Capital Hotel.