William T. Dillard, Sr.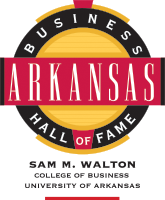 William T. Dillard, Sr.
(1914-2002)
Founder
Dillard's, Inc.
Little Rock, Arkansas
William Dillard was responsible for the development of one of the nation's retail giants with 300 plus department stores, more than 43,000 employees and annual sales exceeding $6.6 billion. The rapid growth and success of Dillard's is generally attributed to Dillard's personal work ethic and hands-on approach to management, his ability to turn marginal operations into profitable concerns and his efficient system of distribution and inventory control. Dillard attributed his success to a commitment to customer satisfaction and reasonable pricing.
Dillard graduated from the University of Arkansas' College of Business Administration in1935 with a degree in accounting. After receiving a master's degree from Columbia University, he worked for Sears and then opened a small store in Nashville, Ark. In 1963, he brought his retailing experience to Little Rock, where he bought Pfeifers and Blass department stores. He was inducted into the Apparel Hall of Fame and received the 1989 Gold Medal for outstanding achievement from the National Retail Merchants Association.