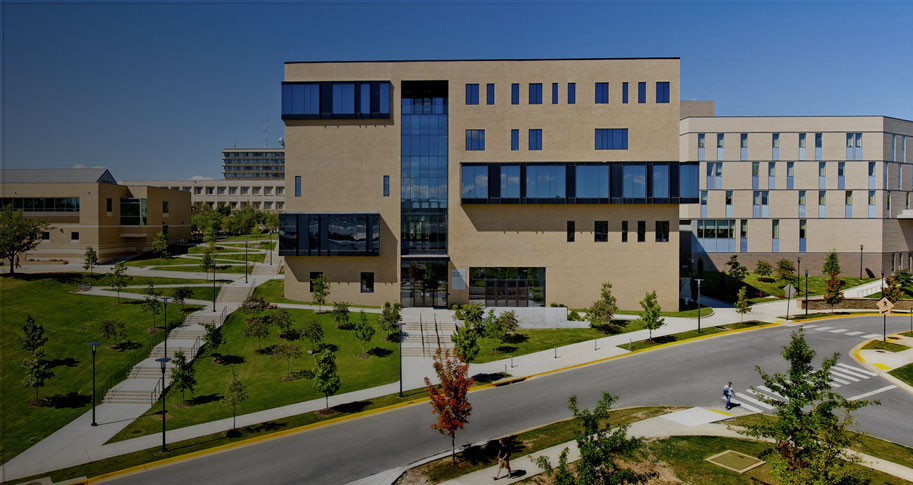 Dr. Adam Stoverink provides insights into best managing employees in a remote environment.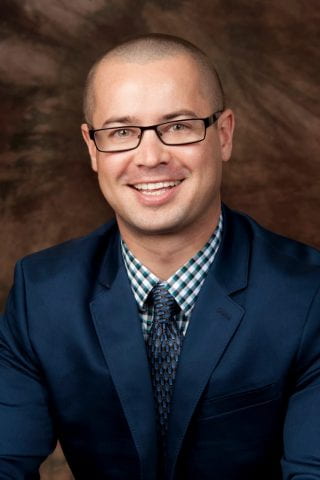 Adam Stoverink is the director of Walton MBA Programs, Ph.D. program coordinator and associate professor of management in the Sam M. Walton College of Business at the University of Arkansas. His work examines phenomena related to leadership and high-performance work teams, which has been published in several journals, such as Academy of Management Review, Journal of Applied Psychology, Personnel Psychology, Journal of Management and Human Resource Management Review. He has been featured in outlets such as Forbes and Harvard Business Review. He is also the 2021 recipient of Walton College's MBA Teacher of the Year Award.
In this article, Stoverink gives his insight into mistakes and best practices when managing employees in a remote environment.
What Mistakes Are Leaders Making?
In the remote world, employees experience burnout at a faster rate than when in-person. This is largely because remote employees are working longer hours, blurring the lines between personal life and work. For example, in a Microsoft study, researchers found employees spent 148% more time in meetings in February 2021 than February 2020. According to Stoverink, the biggest mistake he sees remote leaders make is not monitoring employees' level of burnout. "Since they don't know their employees are burnt out, they don't intervene. This in turn leads to reduced job satisfaction, motivation and productivity, and ultimately leads to higher turnover."
What Are Great Remote Leadership Qualities?
To help overcome these mistakes, leaders should cultivate certain qualities. Stoverink believes the best remote leaders are those who are proactive, flexible and empathetic. "They're proactive about forging relationships and doing regular pulse checks to gauge employee burnout. They're flexible with scheduling and empower employees with autonomy related to when and how they complete their tasks," Stoverink explains. "And they offer empathy when employees hit a rough patch, either on the job or in their personal lives." These qualities send a powerful signal to employees that the leader cares, which happens to be one of the most motivating aspects of our jobs.
How Should Leaders Manage Remotely?
"Everything starts and ends with relationships," Stoverink explains. "So, if you want to influence someone in a meaningful way, you need to establish a strong relationship that is based on trust." Although the principles are the same for remote and in-person environments, the methods are not, and in general managing remotely requires more work. Stoverink believes the most important thing for managers to do is be proactive.
"Remote relationships don't emerge organically in the same way that they do at the watercooler or in the office hallway. So, leaders need to be proactive and intentional about getting to know their employees." They can do this by regularly checking in with employees. For example, block time off to chat about things that aren't related to work, like their family, weekend plans or passions. When you do so, you're connecting on a personal level. "It's at this level that trust is formed. And if you want to lead with influence, whether remotely or in-person, you simply must have trust."
How Can Leaders Help Workers Succeed?
To help workers succeed, Stoverink encourages leaders to strike a communication balance. Early in the pandemic, experts recommended lots of communication. "This is because research shows that in times of crisis, there's no such thing as overcommunication," he explains. "Leaders need to be seen, and employees need direction in times of uncertainty." After the initial uncertainty about remote work ended, some leaders continued the same level of communication. Stoverink claims all this communication wasn't needed, ultimately contributing to employee burnout. "Leaders need to recognize when to turn up the communication—in times of crisis leadership or change leadership—and when to turn it back down as the crisis subsides. Now of course, you don't want to turn it down too far. Your employees still need to hear from you."
Along with communication, Stoverink recommends leaders give employees lots of appreciation and recognition. He says, "This is a standard leadership practice that is one of the simplest, most powerful, and unfortunately underutilized methods for increasing employee morale."
To do this, identify when an employee goes above and beyond and recognize that in an email or team meeting. Make it a habit to let them know they are appreciated. Stoverink suggests setting periodic reminders in your calendar to recognize employees, since it's easy to forget some tasks when work gets busy. "This praise goes a long way, and it's even more critical in the virtual world where employees generally receive less feedback and may begin to feel underappreciated." Not only do these habits signal that you care, they also help you manage more effectively.