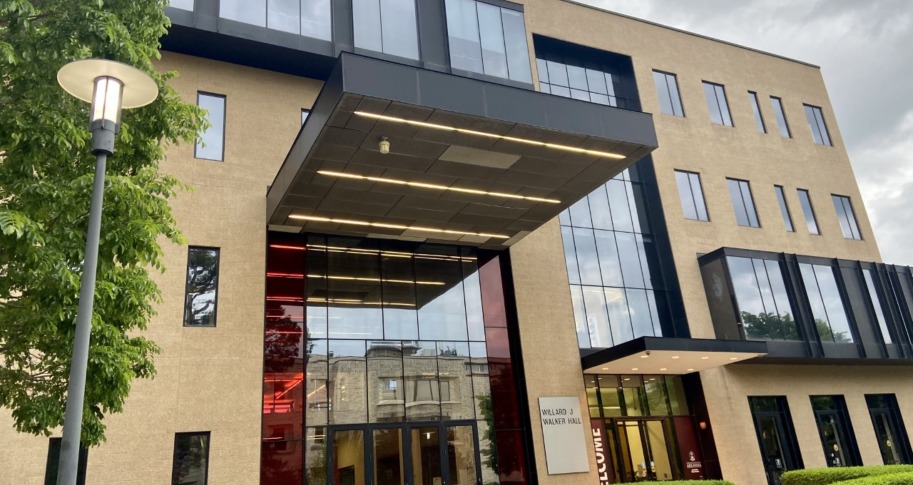 In the Walton MBA program, we encourage our students to stay active and engaged in the business world through internships, which provide our students valuable insight into the inner workings of the business world and allow students to apply what they have learned from classroom settings to real-time interactions. Internships are a valuable source for connections and networking which are beneficial to students and their careers.
Several of our students earned internships with the companies noted below:
Ali Goforth received an internship with Mars Company, an industry leader in confectionery and pet food.
Nicola Bryan received an internship with Paradox Retail, a marketing agency based in Rogers, Arkansas. Paradox markets brands such as Red Bull and Harry's.
Dennis Daniels and Lauren Granger received internships with PepsiCo., a leader in the food and beverage industry, which is listed in the Fortune 100.
Abby Roberts received an internship with JB Hunt Transport Services, a Fortune 500 transportation company based in Lowell, Arkansas.
Veronica Garcia received an internship with the Springdale (Arkansas) Chamber of Commerce, which has a 5-star accreditation from the U.S. Chamber of Commerce.
Caroline Wilson received an internship with Land O'Lakes, a leader in the dairy industry.
Lauren Granger received an internship with Wolfspeed, a leader in the sustainable energy industry.
Congratulations students!
The MBA Programs Office is proud of our students and their internship placements. Your achievements and application of knowledge continue to make Walton EPIC.