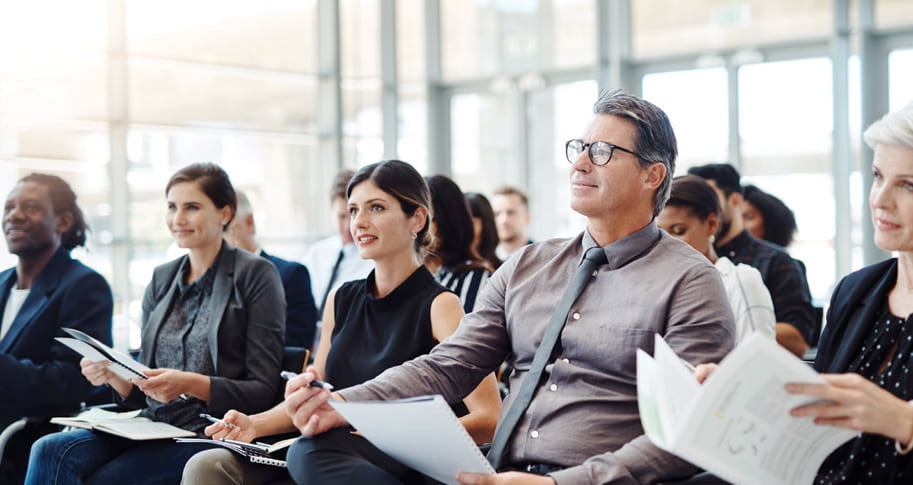 Walton MBA Professional Development is a one-credit hour course that students are enrolled in three times throughout the program. It's one of the most innovative aspects of the Walton MBA.
The class is held during the first weeks of the program each semester and focuses on a variety of sessions that do just what the name suggests – help the students grow professionally. Student personal growth is also important to us, so we believe this goes beyond their careers and employability.
To plan the professional development programming, the MBA Programs Office takes a three-pronged approach:
We ask the students what sessions would be of the most use to them and what they'd like to learn about, and we use that to help shape the session offerings.
There is a 3-hour internship course students are enrolled in during their time in the program, typically in the summer. As part of that course, we conduct interviews with the student internship supervisors to assess student performance and to learn what gaps in skills employers are seeing in our students. We use that information as a guide for what sessions will be most useful to students currently.
We compiled a database of skills required from the full-time job descriptions of the recently graduated class of 2021 to make sure we were giving students the tools needed to be successful in their roles after graduation. We will continue to do this for all graduating classes in the future.
For the fall 2021 semester, we planned the sessions around strengthening student skills in written and verbal business communications and in dealing with ambiguity. One thing the MBA Programs Office staff hears often is students need to be more comfortable dealing with uncomfortable situations that come up, and we wanted to give students the opportunity to explore that. We also had sessions on effective teamwork, emotional intelligence, learning improvisation and design thinking.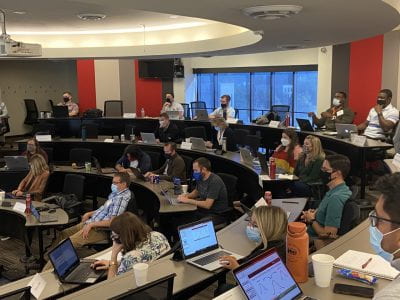 In addition to the sessions that kick-off each semester, students are required to attend four hours of professional development programming of their choosing throughout the term. Ultimately, we want students to use these requirements as opportunities to help them grow into the strongest candidate possible, both personally and professionally, while in the Walton MBA program. The four hours of independent work can be anything that is of interest to the student. Some students choose to attend workshops by the Office of Entrepreneurship and Innovation, while others pursue certifications via LinkedIn Learning or Coursera. The skills they acquire should help them achieve their long-term career goals.
Professional development is one of the most exciting aspects of the Walton MBA program because it allows us to leverage our network of alumni, as well as to work with our corporate partners to deepen our relationships in the Northwest Arkansas community. We are always innovating to provide the best experience possible for the students, and we hope that comes through in our graduates for years to come.