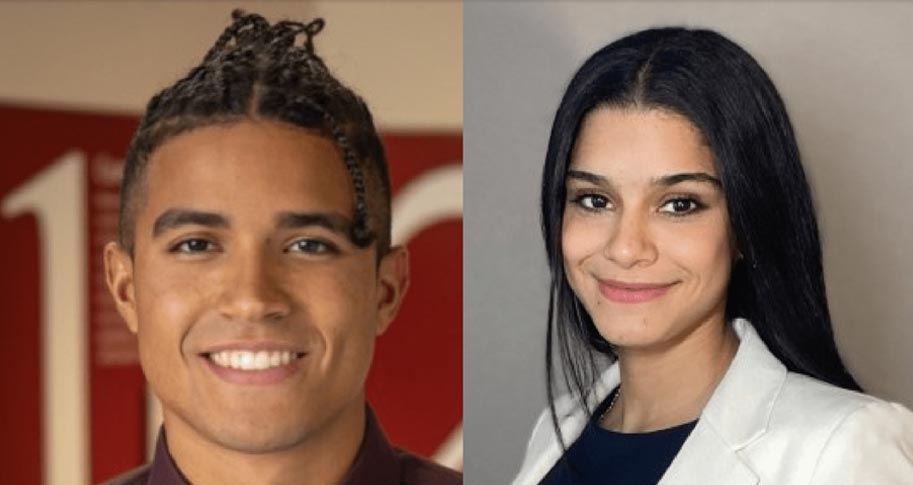 Full-time MBA students Liz Luzcando and Ayden Owens speak about their decision to join the Walton MBA program.
Liz Luzcando (MBA '22) is from Panama and practices jiujitsu. She chose to join the Walton MBA program after completing her undergraduate degree from the Sam M. Walton College of Business at the University of Arkansas. Before getting her MBA, Luzcando worked for the Panamanian government.
"I worked as a process improvement analyst in which I recommended the ministry of economy and finance director to change their processes," Luzcando said. She also had roles working at the Panamanian IRS as a project manager and advisor to the director of the tax administration.
Liz realized she needed to broaden her business knowledge while she was working for the Panamanian government, and therefore decided to apply to the MBA program. Her college experience has been different and challenging for her, and she appreciates it because it makes her a better person every day.
"Getting a job after a masters will be and currently is a challenging situation for an international student," Luzcando said. She is grateful for the friendship she has found in her cohort, and feels confident in the network she is building. "I trust in my work and the support the university has been giving me. I wouldn't be here today if it wasn't because of their support." Luzcando lives with a focus on continuous self-improvement. "Always try to be better, always challenge your morals, beliefs, ideals — things that you are certain about because they might be wrong and only setting you back. And if you really care about people, you will always win."
Ayden Owens (MBA '23) is from Pittsburgh, Pa., and is one of eight children in his family. Owens chose the University of Arkansas because he wanted to a part of the world-renowned Sam M. Walton College of Business, as well as being greatly attracted by the athletic dominance at Arkansas. Before coming to Arkansas, Owens earned his undergraduate degree at the University of South California and the University of Michigan. He completed his degree in three years as well as being a three time All-American on the track.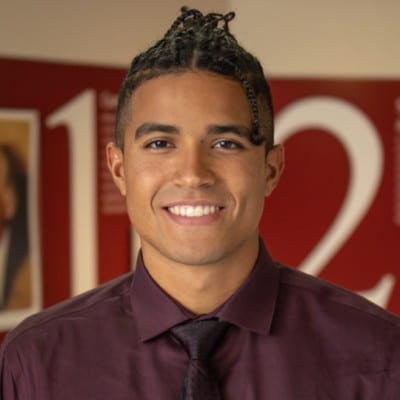 Owens said that his college experience has differed from most students because he has now attended three of the nation's most prestigious universities while competing in three separate athletic conferences. Achieving the dean's list as a student and becoming an All-American athlete distinguishes his experience from others. After college he plans to represent Puerto Rico at the 2024 Paris Olympics and earn a medal. He aims to continue building his brand and company, We Play Track, into an international merchandising and influencer platform.
Owens decided to get his MBA because of the unique skill set the program teaches, coupled with networking opportunities that will help advance his career. He believes a degree from the Walton MBA program is a steppingstone to contributing genuine value and positive change to the world. Owens lives by the quote, "to give anything less than your best is to sacrifice the gift."