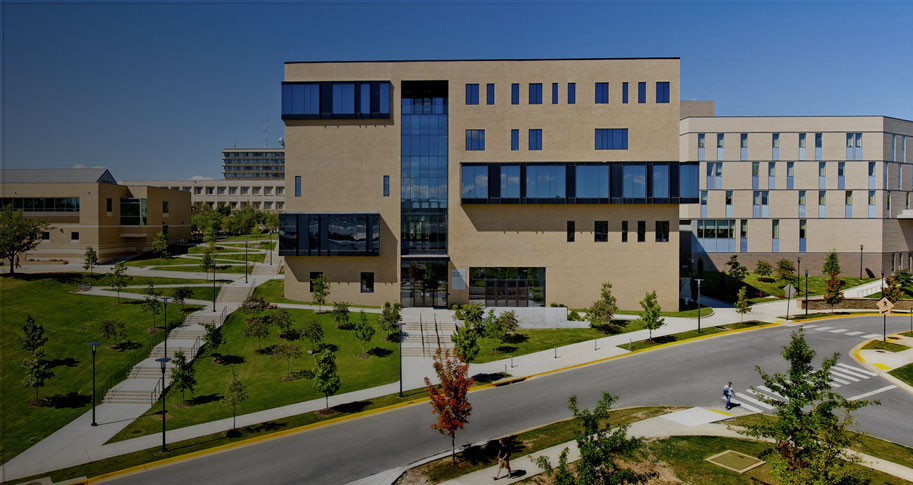 Shan Pesaru is the owner and CEO of Sharp Hue and a 2007 Walton Executive MBA alum. He graduated from the Georgia Institute of Technology with a bachelor's degree in computer engineering in 2005 and says he was missing the experience needed for business ownership and entrepreneurship before joining the program. Pesaru says the Walton MBA gave him the confidence and skills he needed to start his business.
Pesaru started Sharp Hue, a web design, development and hosting company, as a student in the Walton MBA program. He left his full-time job designing electronic medical records – a role he says he enjoyed because it balanced technical computer engineering skills with creative design – to pursue his entrepreneurial dreams. Pesaru says he loves to use technology to help other people be successful. His position at Sharp Hue involves looking at the "landscape of available solutions" to help businesses become "more efficient and fun to operate."
Pesaru says the Walton Executive MBA program, the Office of Entrepreneurship and Innovation, and the Northwest Arkansas start-up and small business community were vital to the long-term success of his company. Sharp Hue, founded in 2006, was one of the few types of companies to experience growth during the 2007-2009 recession, Pesaru says.
Pesaru's location in the innovation district of downtown Fayetteville, near the Brewer Family Entrepreneurship Hub and the University of Arkansas, has reinforced Sharp Hue's connection with the Walton MBA and Walton College community – a source of new talent and continuous learning opportunities.
Pesaru prioritizes staying connected to his graduate alma mater and says his continued involvement is an integral part of growing his company.
Pesaru participates in Dean Matt Waller's DREAM Board, a community board of business entrepreneurs, works with the Office of Entrepreneurship and Innovation as a mentor and attends the Walton MBA Showcase. Pesaru describes the showcase as "one of the best" professional development programs. Pesaru also hired his first Walton MBA graduate student intern, Jason Conners, this year.
Pesaru credits his participation on panels, volunteering as a mentor, hiring Walton MBA interns and attending Walton MBA and Walton College events as powerful tools for connecting himself and his company with opportunities. Continued engagement encourages him to think differently and help him prepare for world events.
Pesaru believes the Walton MBA program continues to grow increasingly more valuable: "Every piece of the program is looking toward the future and aligning it with what is relevant today – that changes so fast in today's world."
He says he thinks there is sometimes a desire to get an MBA "for the letters in your title, but it should be a complement to your education." Coming from a multidisciplinary background, Pesaru says the Walton MBA program connected him to other individuals with backgrounds in business and sales. The exposure helped him learn how to communicate ideas effectively, identify problems, develop solutions and generate passion among team members.
Pesaru recognizes leadership skills and how businesses operate – knowing how to pull levers to make an impact or lead others to be successful – are invaluable skills for both individuals and companies. He credits the Walton MBA program laying the foundation and encouraging a mindset of leadership, innovation and problem-solving.
Pesaru says the journey never stops. He loves seeing professional development, leadership development and communication in the Walton MBA program: "To see that as part of the new MBA program is super impressive and makes me really excited about hiring Walton MBAs in the future."