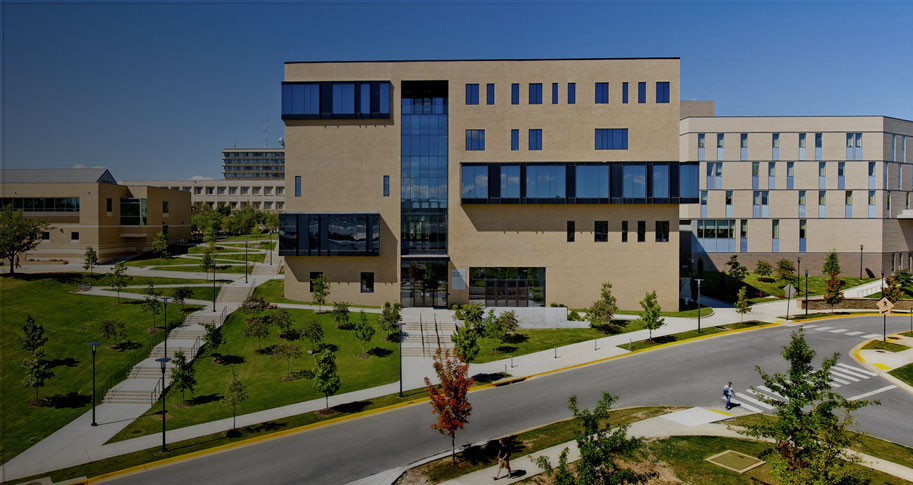 The Walton MBA programs have implemented a new semester-long ethics project for second-year students that requires students to work in teams creating a project that will benefit others.
Starting this fall, the Walton full-time MBA program has begun a new semester-long project called The Walton MBA Ethics Project. This project replaces Experiential Week, and is an entrepreneurial, experiential learning activity that educates second-year students to be principled leaders who integrate ethical principles into strategic decision-making.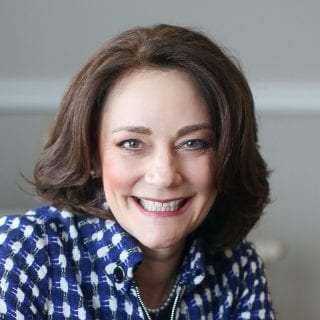 "The whole point of the project is to think of something good to do and then go do it," said Cindy Moehring, founder and executive chair of the Business Integrity Leadership Initiative. "I want students to experience bringing their 'do good' idea to life on their own with all of the successes and challenges that come with that along the way."
Moehring brought the ethics project to the Walton MBA Programs after she heard the creator of the project, Georgetown professor Jason Brennan, present at a workshop she attended a few years ago.
"There's a real entrepreneurial feel to this project, and I knew as soon as I heard about it that it aligned very well with the NWA ecosystem in general and the UA Walton College specifically," Moehring said.
The ethics project was a natural fit for both the Business Integrity Leadership Initiative and Walton MBA Programs.
"Once students graduate and enter the business world, they will face ethical dilemmas regardless of their major in school," Moehring said. "I want them to be prepared to handle those dilemmas and make wise decisions. Part of the initiative's mission is to bring the business community and Walton College closer together. This project will also do that because each of the MBA student teams have been paired with one of my external advisory board members."
The ethics project has been incorporated into Business Leaderships & Ethics course taught by Adam Stoverink, director of MBA Programs.
"Throughout the semester, students will learn several important lessons, but two of these lessons rise to the top," Stoverink said. "One is experiencing first-hand the positive impact that business leaders can, and should, have on society. And second is the challenge of navigating a variety of tough decisions, some of which will have significant moral and ethical considerations.
While the project has just started for the Walton MBA students, Georgetown and other universities have completed projects including fixing cracked phone screens for on-campus students, helping women in developing countries supply clean water to their village, and raising money to help campus staff achieve their life goals.
The previous week-long Experiential Week allowed students to learn to navigate around ambiguity while problem solving a social issue. The Ethics Project preserves some of the ambiguity but gives students more agency to choose an issue or problem and put their ideas and plans into action.
"Nothing compares to a well-orchestrated experiential learning opportunity, in which students don't just discuss a case—they live the case," Stoverink said. "They make decisions with real consequences."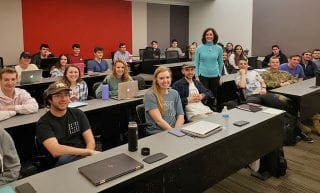 There are ten teams of students working on their projects and they each receive $1,000 to help them work toward completing their goal.
At the end of the semester, the teams will present their project to a panel of judges who are corporate leaders and who serve on the Walton College Business Integrity Leadership Initiative External Advisory Board.
"Success in this project will be measured less by their final output and more by their ability to reflect on lessons learned as they struggle to get their project off the ground and to defend the decisions they made and the opportunity costs associated with these decisions," Stoverink said.