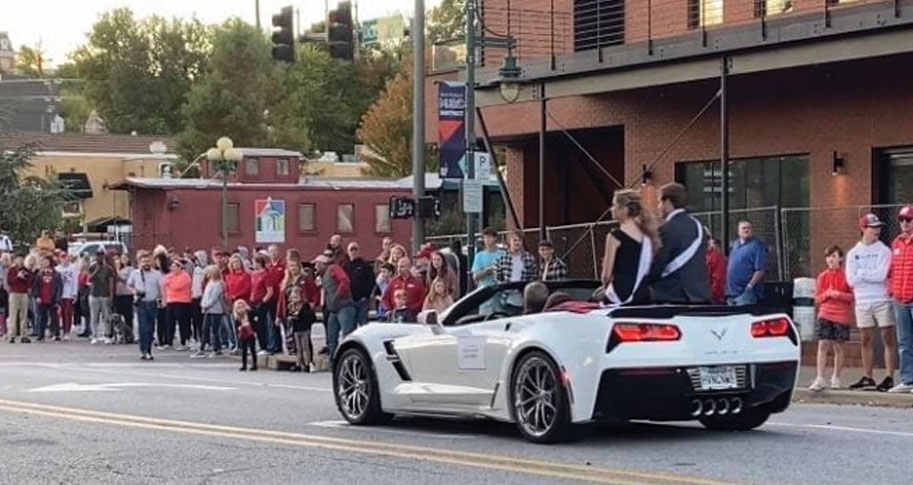 Walton MBA students Grace Crain and Phil Necessary discuss their experiences with the program and homecoming court.
Accelerated MBA student and homecoming queen Grace Crain and former homecoming king Phil Necessary discuss why they chose the Walton MBA program. "I talked to some current MBA students in previous classes, such as Ethan Washispack (MBA '21) and Drake Henry (MBA '22), who both talked highly of the program. I have always enjoyed education, so told myself that two more years would not be that bad. Fayetteville, Arkansas, is an amazing place to live," said Necessary (MBA '23). "Dr. Vikas Anand introduced me to the program and I quickly realized it was the right course of action both personally and professionally," said Crain (MBA '23).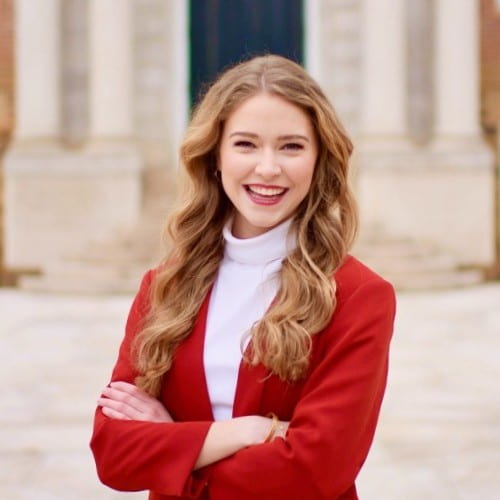 "One personal goal that I am currently pursuing is to take advantage of all the opportunities that being a University of Arkansas student affords me," Crain said. "I'm realizing that my days as a student are coming to an end, so I am enjoying more than ever my community, sporting events, study sessions, classes and conferences such as Model United Nations. A professional goal of mine is to ensure that my future career combines my love for managing people with the ability to creatively make lasting change."
Crain hopes to graduate summa cum laude from the Walton College in May 2022 and continue succeeding academically in the MBA program through graduation in spring 2023.
Necessary, who is pursuing a concentration in entrepreneurship, hopes to enhance the reach and accessibility of the Catholic Church. He has created goals around acquiring new skills and concepts in his course professional development.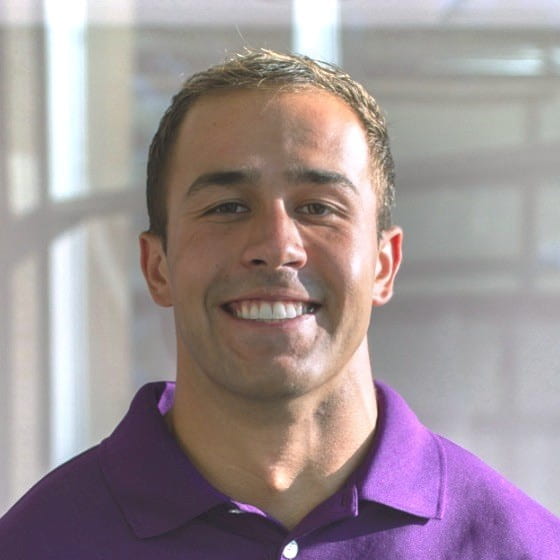 Both Crain and Necessary share who motivate and inspire them.
"My father and grandfather are both homegrown entrepreneurs who worked hard to earn their living, support their families and provide an education for their children. The notion of getting your hands dirty and earning your keep was the motto of the Necessary household. It taught humility, patience and perseverance — all three skills that are hard to learn in a classroom setting," Necessary said. "Very thankful for these men in my life, and wherever my life journey takes me, I want to inspire someone to break the status quo and make their goals a reality."
"Two key figures in my life are my mom and my dad," Crain said. "They inspire me daily, and the saying is true, 'I learned passion from my dad and compassion from my mom.' They support me in every endeavor and without them, I would not be able to pursue my dreams."
Outside of the program, Crain served as a peer mentor, a lead peer mentor, and the chair of Freshmen Experience on the Walton Honors Student Executive Board. Currently she is the vice president of the Walton Honors Student Executive Board and co-president of Beta Gamma Sigma, Panhellenic Delegate and the director of events for Delta Delta Delta sorority. Crain works at Colgate-Palmolive as a customer development and strategic sales intern on the Walmart Oral Care team. Necessary spends his time camping, mountain biking and being involved at St. Thomas Aquinas Catholic Church in Fayetteville.