Donald E. "Buddy" Wray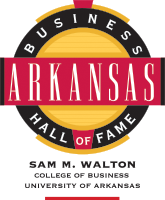 Donald E. "Buddy" Wray
(1937-2016)
President
Tyson Foods, Inc.
Springdale, Arkansas
Donald Wray, universally known as Buddy, began his career at Tyson Foods Inc. in 1961 as a service technician. He joined the management of the Tyson plant in Rogers and then was made manager of the company's first processing plant in Springdale. Wray was part of a small team of Tyson principals who managed acquisition growth and played a pivotal role in Tyson's product development, sales and marketing through the 1970s and 80s.
He was named chief operating officer, overseeing all operations including live poultry production, processing and sales. In 1991, Wray was promoted to president and held that office until he retired in 2000. He was a member of the Tyson board of directors from 1994-2003 and came out of retirement in 2008 to serve as executive vice president – special assistant to the president and chief executive officer.
Wray was named University of Arkansas Distinguished Alumni of the Year in 2000. In 2004, the university established the Donald "Buddy" Wray Chair in Food Safety in the Dale Bumpers College of Agriculture. In 2012, Wray was named by the Northwest Arkansas Community College as a "Quality of Life" honoree, which recognizes individuals for their leadership in building and sustaining an excellent quality of life in northwest Arkansas. He was inducted into the Arkansas Agriculture Hall of Fame in 2012.