Frank Fletcher, Jr.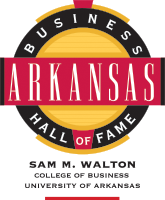 Frank Fletcher, Jr.
Chairman/CEO
Frank Fletcher Companies
Little Rock, Arkansas
Frank Fletcher has built a still-growing string of 20 ultra-successful enterprises in a variety of industries by recognizing the potential in a wide range of situations and anticipating trends to pioneer new businesses.
Three years after earning a Bachelor of Science in Business Administration at the University of Arkansas, Fletcher started as a salesman for DuPont Paint Co. in 1967, calling on Walmart founder Sam Walton. Walton persuaded Fletcher to become a manufacturers' representative for the young retail company and then later advised Fletcher to start a company and begin manufacturing his own goods. Fletcher took that advice and began building Cheyenne/Silverwood Industries, a business that is now the largest manufacturer of lamps and distributor of barstools in the United States. Fletcher expanded manufacturing into Taiwan and then China before selling the company in December 2010. Recognizing the value of diversifying, Fletcher is now chairman and chief executive officer of Frank Fletcher Companies, a North Little Rock holding company with interests in 13 auto dealerships, commercial real estate, a hotel and three restaurants and a retail fur store.
Fletcher has been honored many times for his civic and charitable work. Those honors include the Pulaski County Sheriff's Office Citizens Achievement Award for 2000, American Red Cross awards, the Pulaski County Humane Society Citizen of Hope Award and many others. Fletcher has shared his success with young entrepreneurs at the Walton College by founding Students Acquiring Knowledge through Experience (S.A.K.E.) and by speaking regularly to classes and student groups. Fletcher was named Walmart's "Vendor of the Year" three times and was named Entrepreneur of the Year by the Walton College in 2000.