Ginger L. Graham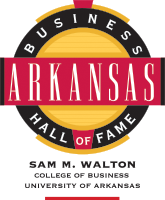 Ginger Graham
Founder/Owner
Ginger and Baker

Former President and CEO
Amylin Pharmaceuticals
Rodeo queen. Bio-pharmaceutical executive. Pie-maker.
Ginger Graham is a woman of many talents.
Ginger (Howard) Graham was born in rural Springdale, Ark., in 1955 and was raised on a family farm surrounded by beef cattle, quarter horses and chickens. Her parents Roy, a mailman and farmer, and Earlene, a homemaker, bookkeeper and baker, worked hard, helped others and encouraged their children to do the same.
Many of Graham's beliefs were formed through farm chores, her family's sense of community, her parents' work ethic and, well, horses. Graham rode horses before she could walk. Her passion for all things horses led to family trail rides and camping, 4-H competitions and rodeos. Crowned Miss Rodeo Arkansas in 1976, Graham traveled the state representing a sport she loved. Competing in the the Miss Rodeo America Pageant, Graham brought home the silver cup in the public speaking competition by sharing everything she loved about her home state.
Podcast Interview
Graham set out to become a veterinarian by completing her pre-vet program out of state. After working for a vet, she realized that was not the right career. She transferred to the University of Arkansas, attending the College of Agriculture and Home Economics, now known as the Dale Bumpers College of Agricultural, Food and Life Sciences.
Her faculty advisor encouraged her to take an economics class and a new world of business and economics opened up to her. She was hooked.
Graham earned a Bachelor of Science in Agricultural Economics with high honors from the University of Arkansas in 1979. Upon graduation, she joined the sales force at Elanco Products Company, selling herbices to soybean and cotton farmers throughout Northeast Arkansas. To advance her career, she accepted a role in marketing and traveled the country training farmers in commodity hedging to protect themselves from market volatility and producing two nationally-aired TV specials for National Agriculture Week. With advice from a company executive, she decided to pursue an MBA, receiving an Master in Business Administration with distinction from Harvard University in 1986.
Recruited as a manager in finance at Eli Lilly and Company, Graham ended up in New York City, working in their Elizabeth Arden division, where she led the team that sold the cosmetics company to Fabergé in 1987. Lilly offered Graham many career opportunities including becoming the first woman director in the pharmaceutical division and in 1993 she was named
the chief executive officer to run Eli Lilly's Advanced Cardiovascular Systems (ACS) division, the world's leading angioplasty company.
When Lilly decided to divest their medical device companies, Graham helped take the newly formed company public in 1994 as Guidant Corporation. As president of the Vascular Intervention Group, Graham led the development and launch of the world's leading stent platform. In 2000, she was named group chairman, Office of the President for Guidant. During her tenure, the company was ranked in the Fortune 500, was recognized by Fortune magazine as one of the Best Companies to Work For in America, and was included in IndustryWeek magazine's 100 Best Managed Companies in the World.
In 2003, Graham was named as president and CEO of Amylin Pharmaceuticals, a bio-tech company specializing in diabetes. During her tenure, the company gained approval for two first in class medicines, was added to the Nasdaq-100 index and was rated as one of the Top 10 places in the industry for scientists to work.
Ginger has received numerous awards and honors including being listed in PharmaVoice's 100 of the Most Inspiring People and World Pharmaceuticals magazine named her number 10 on a list of 40 most influential people in the industry. Ginger was the first woman CEO named to the trade associations board and executive committee and was named as the American Diabetes Association's Woman of Valor.
In 2008, Graham joined the faculty of the Arthur Rock Center for Entrepreneurship at Harvard Business School, teaching classes in entrepreneurship. She has written for Harvard Business Review and is the subject of three HBS case studies. She has consulted to numerous first-time CEOs and is a vocal advocate for women's health and women's advancement in the healthcare industry. She sits on the advisory board for the Kellogg Center for Executive Women and is co-chair of the Center for Women's Health Research at the University of Colorado.
Ginger has served on the Chancellor's Board of Advisors at the University of Arkansas and has been honored as a Bumpers College Outstanding Alumna. She served on the Foundation Board for the Circle of Life Hospice in Springdale, Ark., in support of The Earlene Howard Hospice Home, named after her mother.
In 2018, she and her husband, Jack, founded Ginger and Baker, a food-hub and event center in Fort Collins, Colo. It is housed in an historic grain mill and is committed to history, community, creativity and pie. Retaining the tie to local agricultural history, the business actively supports the local community and brings people together to dine, celebrate, learn and build new relationships.
From the bio-tech world to horsewoman to a local business owner, Graham still relies on the lessons learned growing up in Springdale: work hard and help others.