Millie Ward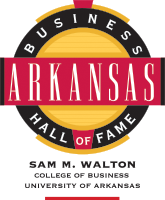 Millie Ward
Co-founder and President
Stone Ward
Little Rock, Arkansas
Millie Ward, co-founder and president of Stone Ward, was born in Irontown, Missouri, and earned a bachelor of arts in communications at Arkansas State University. In 1976, she began her advertising agency career as a copywriter at Gunter & Associates in Jonesboro. By 1984, she was a copywriter at Resneck Stone, where she was promoted to partner.
In 1991, she was named president and together with co-founder Larry Stone, that agency became Stone Ward, which now has offices in Little Rock and Chicago. Ward's leadership made the agency a leader in creativity and in diversifying its client base. Stone Ward had fewer than 10 employees 30 years ago but now has a team of 56 talented individuals. The agency brought in more than $47 million in capitalized billings last year. Ward is the former chair of the Advertising Marketing International Network, one of the nation's largest networks of independent agencies representing 26 agencies with $21 billion in capitalized billings.
Ward has been selected by the Arkansas Business Publishing Group for their "Arkansas Power List." She has also been named one of AdWeek's "Women To Watch," one of the "Top 100 Women" by Arkansas Business and Woman Business Owner of the Year by the National Association of Women Business Owners. In 2012, she was named Arkansas Top Manager of the Year by Sales and Marketing Executive International.