Wayne Cranford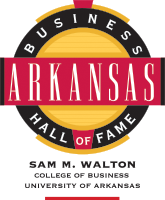 Wayne Cranford
Chairman Emeritus
Cranford Johnson Robinson Woods
Little Rock, Arkansas
Wayne Cranford has been an inspiration to the advertising community with his mission to bring the latest communications tools and technologies from Madison Avenue to Main Street-- from the creative revolution of the 1960s to the digital and social media revolution of today. Like many other Arkansas success stories, such firsts grew from small town beginnings and a "we can do that" spirit.
Cranford was born at Bald Knob, Ark., on New Year's Day in 1933. He lived there until attending what was then Arkansas State Teachers College in Conway, where he earned a degree in journalism. When he was 22, he moved to Little Rock, working in journalism, publicity and advertising before forming his own agency with friend Jim Johnson in 1961. The agency grew into Cranford Johnson Robinson Woods, which now employs nearly 100 people in two Arkansas offices and bills $82 million a year.
Cranford chaired the President's Advisory Committee on the Arts from 1994 to 2001. Among his other work with charitable and community organizations, he is the chairman of the Arkansas Governor's Mansion Commission and has served on the board of trustees of both the Arkansas Arts Center and the John F. Kennedy Center for the Performing Arts.
In his long career, Cranford has received the Silver Medal Award from the Arkansas Advertising Federation/American Advertising Federation and was a member of the first class inducted into the American Advertising Federation's Southwest Advertising Hall of Fame. Other honors bestowed include the distinguished alumnus award from the University of Central Arkansas, the William F. Rector Award from Fifty for the Future and the Golden Boy Award from the Little Rock Boys Club. He was one of three Arkansas' Outstanding Young Men selected by the Arkansas Jaycees in 1969.