William H. Kennedy, Jr.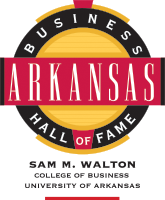 William H. Kennedy, Jr.
(1917-1991)
Chairman and CEO
National Bank of Commerce
Pine Bluff, Arkansas
William H. Kennedy, Jr., joined National Bank of Commerce of Pine Bluff in 1957 and retired as its chairman of the board in 1984. During his tenure there, the bank went from $45 million to more than $200 million in assets.
Kennedy was the first Arkansan elected as president of the American Bankers Association. In 1983, U.S. News & World Report named him the third most influential American in the area of finance. He was named to the Arkansas River Hall of Fame for his work on the McClellan-Kerr Navigation System. He was also devoted to the Pine Bluff community.