William T. Dillard II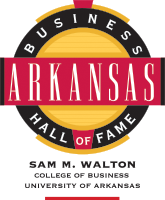 William T. Dillard II
Chairman and Chief Executive Officer
Dillard's Inc.
Little Rock, Arkansas


Bill Dillard, chair and chief executive officer of Dillard's Inc., is the oldest son of retailing pioneer William T. Dillard, founder of Dillard Department Stores. He was born in Nashville, Arkansas, on March 4, 1945.
Bill Dillard began working part-time in his father's retail operations while still in school. In 1966, he graduated from the Sam M. Walton College of Business at the University of Arkansas with a Bachelor of Science in Business Administration as an accounting major. Two years later, he earned a Master of Business Administration from Harvard University.
He began his career at Dillard's in 1967 and joined the company's board of directors the same year. From 1977 to 1998, Dillard served as president and chief operating officer of the company. He succeeded his father as chief executive officer in 1998 and was named chair of the company in 2002. He has been a member of the boards of directors of Acxiom Corp. since 1988 and Barnes & Noble since 1993.
In April 2015, Dillard received the University of Arkansas Chancellor's Medal. He served on the university's Campaign Steering Committee and the Corporate and Foundation Relations Committee of the Campaign for the Twenty-First Century and now serves as a member of the Executive, Campaign Steering, and Corporate and Foundation Relations committees for Campaign Arkansas. He is a former member of the Dean's Circle and Dean's Executive Advisory Board of the Walton College and has been a member of the Razorback Foundation for more than five decades.
His father, William Dillard Sr., was inducted into the Arkansas Business Hall of Fame with the inaugural class in 1999.