Boundary Spanning in Search of Something Useful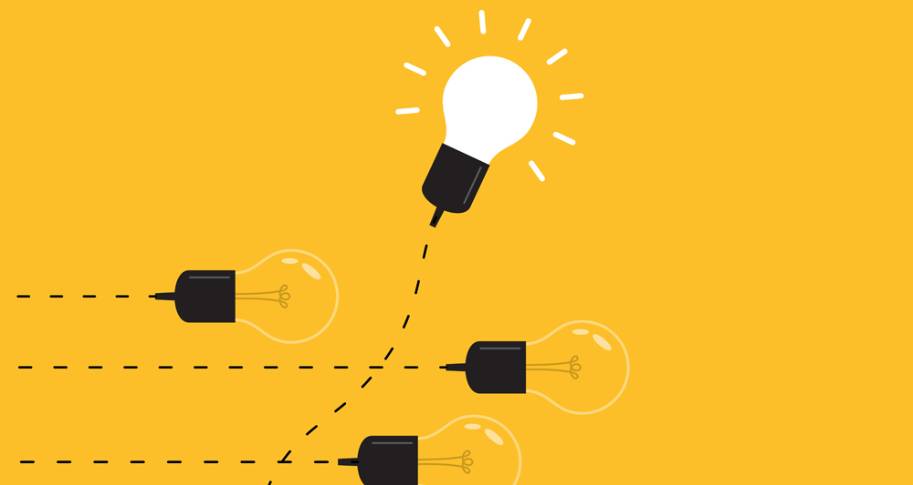 July 23, 2020
|
By Stephen Caldwell
It turns out that I spend a fair amount of time each day doing something that I'd never heard of just a few years ago: boundary spanning. At least I think that's what I'm doing. I was pretty sure until I looked this phrase up and came away unexpectedly confused.
I was on a phone call recently when a client offered up a compliment about my "boundary spanning" abilities, and I thought I knew exactly what he meant by it. Indeed, I still think I know what he meant. When I Googled the definition, however, I found so many variations that I lost all confidence in what I once thought was truth.
It's a nice to think I'm good at something, and I wasn't going to let confusion over the definition cost me a rare ego biscuit. So, I decided to throw out much of what I'd learned from Google – or at least de-emphasize it in my mind – in favor of a simple, intuitive definition of the phrase.
That, of course, would be my definition. If you prefer one of those more complicated definitions, that's fine, but I'm confident mine will still work with yours.
Here's mine: Boundary spanning is looking beyond your normal borders to learn something useful and then put it to use.
The other definitions aren't wrong, they're just more complicated because, it seems to me, they are trying to cover way too much ground and end up using far too many words. The term apparently has its origins in social science research, and while I love my academic friends – the compliment actually came from one of them – many of them have a tendency to sacrifice simplicity in their quest for precision.
On top of that, the phrase has been borrowed – it's crossed boundaries, so to speak – by all sorts of other disciplines, and each puts its own spin on it. You see the term applied as an innovation process, as a communications process, by individuals, by groups, by organizations, as a leadership tool and as a leadership style.
Regardless, I believe it always ends up with a person or people looking beyond their normal borders (what they know, how they work, their biases, etc.) to learn something useful and then – and this is critical – putting it to use (by themselves and with others).
The compliment that came my way centered on my ability to keep an eye on what's going on around the world, identify useful nuggets of information and share them when and where they're needed on a project. Tactically speaking, here's how I do that:
Monitor social media.
I don't have the time or inclination to spend all day reading posts, but I don't want to miss something that would really be helpful to a project. I use a dashboard service (Hootsuite) to set up several feeds from people and organizations I follow on LinkedIn and Twitter. That way I can skim through them quickly.
I assign the category name for each feed and decide whose tweets and posts will show up in them. I have a feed for sports, leadership, faith, news, writing and one I simply call "don't miss." These often lead to articles of interest, but the posts themselves can be telling.
One important key is to follow people and organizations that are different from me. The point is to get outside my bubble, so I follow things that interest me from sources I respect even if I often disagree with them on something.
Subscribe to stuff.
I get several newsletters via email each day that are pretty easy to scan and delete but that often include something of interest to me or a client. I get these from traditional news outlets like my statewide newspaper, business magazines like Forbes, bloggers I like, and aggregating services like Flipboard. Again, I'm intentional about diverse opinions. I read the headlines from uber-liberal sources like Fast Company and New York Times, as well as conservative news sites like the Daily Signal.
Tune in to experts.
I don't spend a ton of time listening to podcasts, but I can't recall ever listening to one that wasn't at least a little helpful. They are time intensive, but generally worth it and, frankly, it's an area where I'd like to spend more time. The same is true of free webinars.
Ask questions of people you respect.
It's rare that I spend time talking to someone I don't think can teach me something, but they don't always teach me something if I fail to ask good questions and then shut my pie hole and listen to their good answers. These conversations can happen in person and in formal meetings, of course, but they also can be through things like LinkedIn discussions or informal banter during that time before a meeting officially starts.
The most insightful answers, in my experience, aren't about technical skills. They are about how and why decisions were made, which often lead to stories and sometimes to personal stories. I'm convinced leaders are missing a vital opportunity to help their organizations and their people when they fail to tap into the life stories of the people around them. These stories not only create empathy and understanding, but they provide insights into people's strengths, personalities and capabilities.
Boundary spanning, by my definition, is an adaptable best practice. In other words, it can look different for a CEO than it does for a plant manager or a schoolteacher or a college professor. But it's always about looking beyond what's right in front of us to learn things that can be put to some positive use.
When I span beyond my borders, I learn things I can use in my writing projects. But I also learn things I can share with others to use in projects that have little or nothing to do with me. I just happened across this article that might help with that thing you're working on. Perhaps most important, it helps with relationships, because I've learned something about someone – who they really are, what they believe, how they think, what matters to them – that helps us form a bond of mutual respect and, therefore, collaborate more effectively.
It's easy to get locked into a silo where we focus only on what is within our defined areas of responsibility. Like everyone else, I slip into that temptation. It takes intentional effort to ask, search, listen and learn about things that initially seem insignificant to the tasks at hand. But there's something greatly satisfying about learning something unexpected that adds real value to your work or the work of others. And that only happens when we look beyond our borders.