Confessions of an Entrepreneur: My Thoughts on Future Business Travel
My Thoughts on Future Business Travel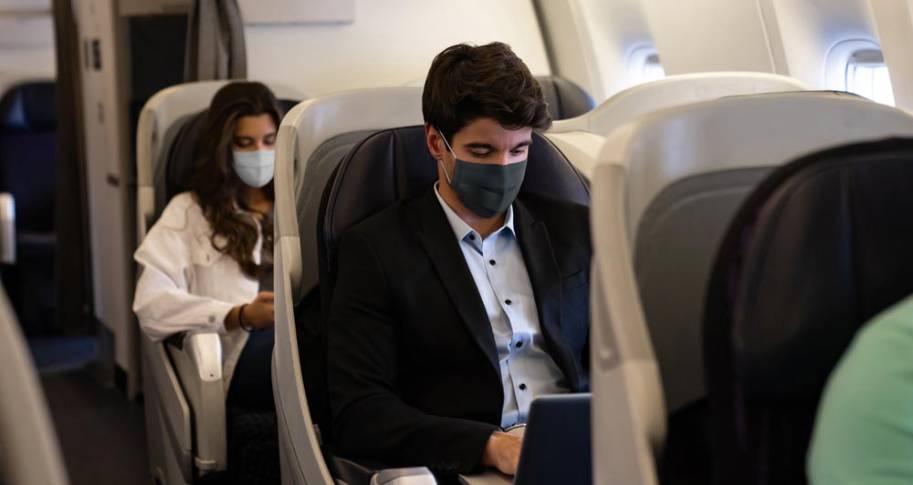 December 8, 2020
|
By Mark Zweig
Prior to 2004, I used to fly more than 150,000 miles a year, mostly inside the United States — but I also made some trips to Europe and the Middle East.
That travel decreased dramatically when we sold our business and I semi-retired. But it picked up again for a number of years when we got our company back in 2010. Since I sold my ownership again in 2018 (this time to some existing partners), I have greatly curtailed my business travel.
And I haven't been on a plane since Feb. 15 and have no intention of doing so again any time soon.
Business travel is way down. I don't think it will be back for 10 years or more — that is if it ever comes back to where it was. Hotel occupancy is at 50% of what it was last year at this time, with urban hotels probably down more than that. Airlines are operating at 10% to 20% of what their business volume was pre-COVID.
People have learned that virtual meetings are fine for a whole lot of what we used to travel for.
Although I haven't been on a plane, I did have to go on one business trip this year. The client's strategic planning meeting was about 600 miles from where we live. My wife often goes with me on trips these days, and since she prefers to do the driving, I was glad to let her do so.
We did it in one day each way, in her very comfortable and fast Porsche Macan Turbo. As a passenger, it seemed like nothing. Just the fact that we could leave when we wanted to and carry anything we needed got me thinking about what business travels will look like going forward — at least for those of us who primarily travel inside the lower 48 states.
Here are my thoughts:
People are going to do a lot more driving when they do have to go somewhere.

And the distances they are willing to drive versus fly will have to go up. This will increase demand for self-driving technology which is clearly already being implemented in high-end vehicles.

The move toward electric vehicles will create a large need for charging stations on highways.

And since it takes a little longer to charge than it does to fuel up with gasoline, there will have to be other distractions and ways to extract travelers' money while charging. That means food, playgrounds, dog walking parks and other short-term entertainment.

All this road travel by people who didn't used to drive so far will create new demand for higher-end hotels on busy travel routes.

These places will be fully self-contained with dining and entertainment options and could be almost anywhere.

Urban hotels will be more likely to be converted into apartments or condos or offices.

This because demand for large meeting spaces is unlikely to come back any time soon.

The hotel experience will be completely different.

Everything will happen through smart phones, from check-in to entry to individual rooms to HVAC control to check out, minimizing human contact at every step along the way. There will also be dumb waiters and robots used for delivering food to rooms with no human contact. It will certainly depersonalize the hotel stay experience.
All of the changes resulting from the COVID-19 disruption will be enduring, the reason being even if this COVID pandemic gets under control, the chances that a future pandemic could occur will keep many smart business owners from reverting back to their old ways.
But as is always the case, there will be businesses that make the changes necessary to survive and thrive in the new market conditions, and those that try to hold on with the hope everything will be "normal" soon.
It won't be!