Confessions of an Entrepreneur: Getting Stuff Done Even When You Don't Have To
Getting Stuff Done Even When You Don't Have To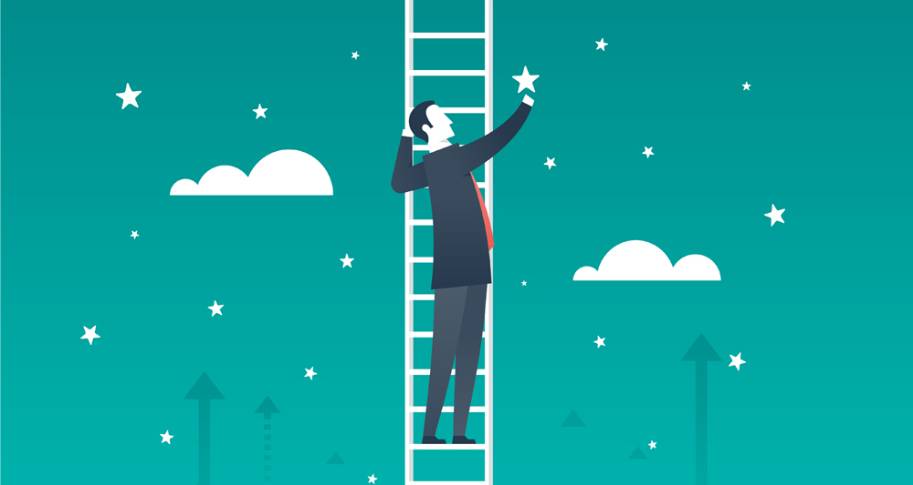 May 20, 2020
|
By Mark Zweig
When you examine those who accomplish a great deal over their lifetimes, one thing is apparent. They get things done even when they don't have to.
High achievers aren't waiting for someone to tell them what to do. They are self-motivated.
What are some of the strategies that these people use to keep themselves so productive? Here are my observations:
They overcommit in the first place.

I won't say overcommitment is the key to happiness nor self-fulfillment. But it is one way to get a lot done. I speak from experience.

Just a few short years ago I had two high-growth companies to run, taught two classes at the Walton College and was on several boards of directors, while at the same time had multiple development and construction projects underway and was writing 50+ articles a year.

On top of that I have four daughters, the youngest of which was in kindergarten, two ex-wives to support and a collection of more than 20 vintage cars and motorcycles, most of which needed work.

I didn't need to motivate myself. There were fires to put out every day (which is reinforcing when you succeed in doing so) because I was so prone to overcommitment. Overcommitment is one way (not saying it's the best way) to accomplish a lot.

They continuously reevaluate their priorities.

A lot of us have experienced the need for this one lately as we work from home. Yes, I know some people claim to be working more than ever during this pandemic. But most of us do have more time.

You take out the daily commute and get rid of a bunch of extraneous meetings, and magically you have more time.

But along with that newfound time comes the need for us to use it well. I always know what the most important three to five things are that I have to get done that week and I will make sure I accomplish those.

They work off of a "do" list.

The good old "do" list is unfortunately necessary but always useful. I can tell you how many high achievers I know who still make these out. My wife – while an avid iPhone, iPad, and MacBook user – still likes to do these the old fashioned way on paper. She keeps that list taped to her vanity mirror and checks off what she gets done with a pen.

Whatever form it takes doesn't matter. The point is you are working down the list.

They force a structure on their work day.

I like to get up early. I find that time period between 6 a.m. and 9 a.m. is my most useful time to write or do grading. So that is what I do. I like to wrap things up by 5:30 or 6 p.m. if I can so I have time to spend with my family.

I take a quick lunch and try to get in a 1.5-mile to 2-mile walk during the best weather time of that day.

Everyone is different. My old business partner, Fred White, who is an amazing accomplisher of complex long-range projects (he writes software today), used to work from about 10 a.m. to 10 p.m., six days a week and played basketball on Sunday.

Know yourself and when you are most productive and set a schedule accordingly.

They create a system of self-accountability.

As someone who was a manager of his own businesses and pretty much the "captain" of my day or week, I found that self-accountability came from sharing my goals with everyone else in the organization. I had to set a good example and couldn't expect them to be super-productive if I wasn't myself.

I also shared (and still do) my "do" list and priorities with my spouse so she knows what I have to get done. She can and does help hold my feet to the fire. This is important.

They get other people helping them.

It's easy if you are a manager and have direct reports and less so if not. But it certainly isn't impossible to solicit help from other people if you can get them enthusiastic about your project.

I fortunately learned this one at a very young age when I would enlist my friends to help with prepping a car for paint or in doing an engine swap. Those who get a lot done have a way of bringing others in to support their cause, whatever that might be.

Of course, if you expect to be able to do this, you, too, need to help them with their efforts when you're needed. That's just the way it is!

They "expect" themselves to get a lot done.

Self-motivated, high achievers have self-images or egos that demand they keep up and keep achieving. They also have a fear of letting anyone down. This personality trait may be the most important one to high achievers and is probably either born into us or inculcated by our parents.
So, what do you think? Are you a high achiever and does any of this strike a chord with you? If not, what can you change that will help you get more accomplished?