Confessions of an Entrepreneur: Making a Decision to Keep Your Business Small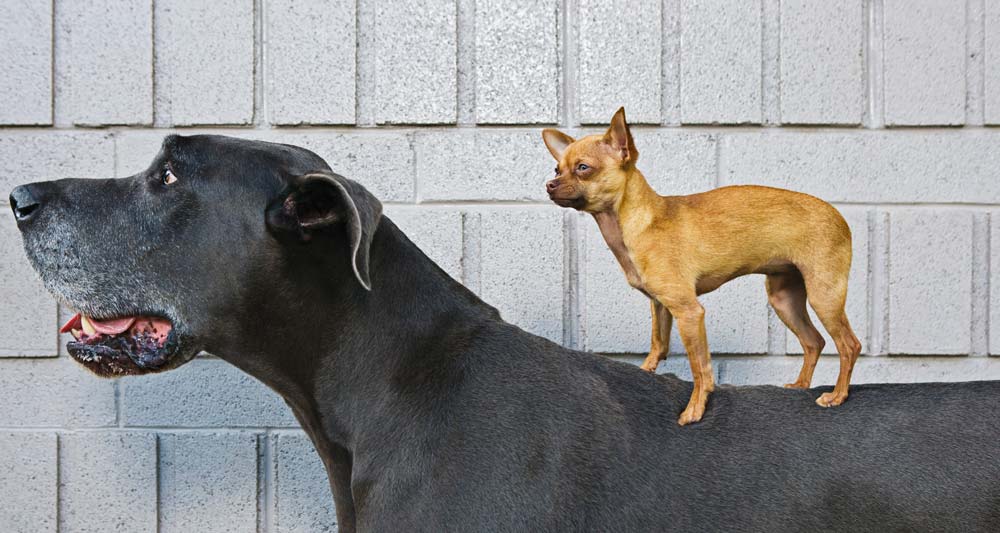 April 6, 2021
|
By Mark Zweig
As an entrepreneur, I have always been on a quest to grow my business.
It's very simple. I, like most entrepreneurs, wanted to build my businesses so I could harvest value on exit and then go do it again with another business. That value is directly related to the revenue growth rate of your business.
Growth equates to value — so grow, grow, grow!
But not everyone who goes into business wants to maximize value for an eventual exit. Some people instead seek to attain life satisfaction from doing what they want to do on a daily basis. They have no plan for exit, and value creation isn't their goal. Instead, their goal revolves around doing more of what they love and making individual clients or customers happy with their work.
It's a different way of looking at things.
Many of us start out pursuing our careers in a field that interests us. For example, the architecture and engineering industry that I spent my entire professional career working in is filled with — surprise! — architects and engineers.
The people who own these firms most likely didn't set out with a plan to grow a business that they could someday sell. They instead wanted to be architects designing buildings or engineers designing building systems or infrastructure projects. That was their goal and interest.
But typically, as they become more successful in their fields they end up getting farther and farther away from the work that attracted them to their field in the first place. They instead become managers and, in some cases, entrepreneurs, eventually culminating in a daily activity that involves no hands-on architecture or engineering and is instead full-time people and firm management.
Architects and engineers aren't the only kinds of people that get pulled away from the very work that made them want to go into that profession. Lawyers, accountants, motorcycle mechanics, carpenters and many other types of professionals and skilled tradespeople often experience the same career "progression."
They go from front-line doers to managers to business owners. Each step takes them further away from the actual work.
Even college professors go through this progression. I was talking with a friend of mine the other day who retired from the university about a year ago. She told me her greatest accomplishment was she never held any kind of management post over the entire course of her career, and that she was able to be a researcher and teacher the entire time — the things that got her interested in being a professor in the first place.
But back to business ownership.
My friend and long-term real estate agent — Dale Carlton — who in addition to owning a real estate brokerage (Carlton Realty, Inc.), also is a partner in a law firm (Hearthstone Law) and owns a separate realtor training enterprise (Carlton Seminars, Inc.), was a guest speaker in my Small Enterprise Management Classes at the Sam M. Walton College of Business.
When asked why he chose to keep his real estate business small, he clearly explained his logic.
He wanted to have the satisfaction of working directly with buyers and sellers. He went on to say that real estate transactions are usually happy events. Both buyers and sellers are happy at the culmination of the sale. He enjoys that and likes helping people through the process.
He likes that better than managing a lot of other real estate agents and training them to be effective agents on a daily basis, which would be all he'd be doing if he grew his business. It made perfect sense when explained like that.
He still makes a very good living as a successful broker and agent. But he does more of what he likes to do on a daily basis. And while he does enjoy teaching because it keeps him learning, he accomplishes that goal through providing seminars on various real estate topics nationally. But the good thing about those is when he's done, he's done. He doesn't have to live with those people from then on and help guide them daily, taking him away from engineering individual real estate transactions, the work he enjoys most.
Let's face it, we all do better at whatever we do when we are doing what we love.
Maybe entrepreneurship in the classic sense — i.e., pursuing growth for your business to maximize its value upon exit — isn't for everyone who wants to own their own business and have control over their lives. There's another option: staying small successfully and doing more of what made you go into your chosen endeavor in the first place.
That said, staying small is not without its drawbacks.
You may need to build your retirement outside of your business versus in it because your business probably won't have much if any value without your involvement in it.
You also may have a hard time getting good people to work with you — at least for the long haul — as they figure out you aren't interested in growth and that will most certainly limit their individual opportunities there.
Finally, because you don't have a lot of backup, it could be difficult to ever get away from your business for any length of time without completely shutting down when you do.
If you are aware of these drawbacks and can live with them because of the positive satisfactions you get from staying small, it may be the best path for you to follow. Whichever way you go, you need to thoroughly understand the pros and cons as to how they relate to you.
Just do whatever you choose to do with your eyes wide open as to what the likely outcomes will be — and then go full-force into it!