Confessions of an Entrepreneur: More Advice for New Startups
More Advice for New Startups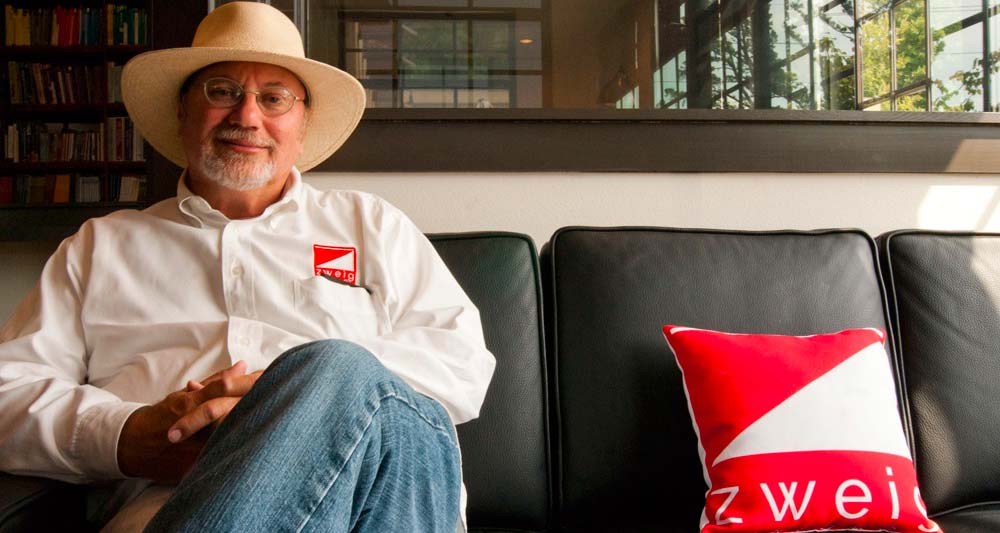 July 1, 2021
|
By Mark Zweig
There are so many new companies being started these days. I would estimate that I have a least a half dozen students who graduated in May who have started new businesses already, and many more who graduated last year that are well underway. And there are many, many more yet to come. 
Since I spend so much of my day talking with these former students and so many other people about their new business ideas and actual new businesses they have started, I thought it might be worthwhile to recap some of the common advice I find myself giving these new businesses founders. 
Here is some of the advice I find myself giving quite frequently:
Pick the Right Business To Go Into
Some are more likely to succeed than others. Some—like service businesses, for example—cost a lot less to start than others. Some have fewer (good) competitors. Some will have an easier time finding workers than others. Be smart about what you are going into. Not every business has an equal chance of succeeding. Some are much riskier than others. There is a lot to be said about an all-new idea. But there are also many pluses associated with going into a business that serves a proven market where you can be differentiated from everyone else. Be smart about what you decide to go into. 
Pick the Right Legal Form of Organization
I will admit I am shocked by how many founders use LLCs without considering the ramifications of the decision. It seems like 95 percent of founders I talk to either have set up an LLC or are planning to create an LLC. If you ever think you will be adding other owners or needing outside equity capital, my experience is a corporation that is governed by corporate bylaws and a shareholder buy/sell agreement is vastly superior. There are many reasons for this advice that I won't go into here. Whatever you do, I strongly suggest consulting a specialized attorney who is knowledgeable about this stuff. 
Don't Be 50/50 Partners With Anyone
Don't be 50/50 partners with anyone, except for perhaps your spouse. Equal partners often have conflict with no way to resolve it. Someone has to be in charge and have the right and ability to make a decision. Someone will probably devote more time and energy to the new business.  And if you and your spouse are both working co-owners, make sure you each have well-defined, non-overlapping roles.
If you are both trying to do the same job, there is bound to be conflict that could affect both your business and personal life. I have seen businesses destroy marriages. My friends, David and Bonnie Penzias, both brilliant, Harvard-educated, and a married couple, started a successful business (Wellesley Information Services) in the 80s that they sold in the 2000s. They each drove separate cars to work and had offices in far corners of their building. And they had completely distinct roles in their business and tried not to talk about work at home. It worked out really well for them and they are still married. 
Be Constantly Looking Out for New Talent...
Be constantly looking for who you will add to your team, either as an employee or independent contractor, before you need them and before you can afford to.  This is one of the most important things you can do—finding people with skills you don't have—and being able to use those skills when you need them.
If you don't build your network and list of those you want to hire in advance of the need, you could be forced to either go it alone and miss a chance to grow or bring the wrong person onto your team because you are under pressure. I am also constantly on the lookout for anyone who is hard-working, intelligent, nice, and has good communication skills—regardless of their educational or experience background—and I will try to find a way to create a job around them.  
My first CFO for Mark Zweig & Associates used to clean my house. She was — prior to house cleaning—the number two financial person in an 1100+ employee service company. Another fellow who worked for us for 20 plus years I met in the hall of our first office. He was a financial guy who was working as a telemarketer. You never know what someone's real story/real capabilities are until you get to know them!
...But Think Twice Before Hiring Friends or Family
Remember that your future HR problems lie in hiring your friends, family members, and people who work cheap. I always caution my students on this one. Hiring friends can work out, but if it doesn't you could lose your friendship. Ditto for family members in the business. Just think about how you will deal with a family member or friend who isn't performing, or one that is causing problems for your customers or other employees. These are the problems that will actually keep you awake at night.
I can't tell you how many people I know personally who are going through these situations right now. One of my former students works for a family business and they are saddled with a non-performing former best friend of his father who is working in a key role there. They don't know what to do about the problem. 
Build Your Potential Client/Customer Database Immediately and Continuously
Email marketing works for both business-to-consumer and business-to-business businesses. Don't let anyone tell you otherwise!  So, you will need a good email list. The best way to get that is to get email addresses from everyone who inquires about or buys anything from you. Your personal contact directory is where you start. But you can also give away something free (information?) in exchange for an email address.  And you can also build your list from trade shows and professional or trade groups.
One of the most critical things we did with Mark Zweig & Associates/Zweig White/Zweig Group was to have one database on every employee's desk that every single project, purchase, seminar registration, inquiry, etc. went into. The private equity firm that bought us in 2004 was very interested in that database of over 200,000 people because they already owned two other businesses that served the same market. 
Be Smart About Debt
Find every source of debt capital you can before you need it. This may not seem at all profound but get credit while you can. The best time to do that is when you are still employed and have W2 income. There are a wide variety of lines of credit, equipment loans, home equity lines, credit cards, personal loans, and other loans you can get lined up in advance of the need. The more credit you can get, the less equity you will have to give away to get the capital you need to get going and survive. I prefer local or regional banks where I can really get to know the top people and they can know me. That personal relationship with your banker can be a life saver at times. 
Market and Promote Aggressively
Make sure to budget (and spend) more than enough for marketing and promotion. This is a huge weakness for most businesses and especially new businesses. Entrepreneurs are often so in love with their idea and business concept they think that everyone else will feel the same way. But they won't.
These new companies often do not spend anything—or if they do, it's not enough—on promotional activities. If you build a better mousetrap, they (customers) will not necessarily beat a path to your door!  You probably will need to spend two or three times what your competitors spend on promotion just to get some momentum building.  And no, I cannot tell you what percentage of revenue that is because it varies widely based on the type of business you have. But this I do know—if most companies in your business spend 4 percent of revenue on marketing, you may find 8 or even 12 percent of revenue brings you more revenue, faster growth, allows you to charge more, and have better profitability than your competition.
It is a common difference in the companies that make it to the Inc 500/5000 list and those that never will. Many new businesses try to be cheaper than their competition and that is very hard to sustain. Again—at Mark Zweig & Associates/Zweig White—we spent an average of 14%+ on promotion each year, which I am certain was probably at least twice whatever our primary competitors were spending. It allowed us to grow faster, be more profitable, provide better opportunities for our people, and to be more valuable at time of exit. 
Be Flexible and Open To Change
Be ready to change direction if the market doesn't respond the way you want them to. Things rarely, if ever, go according to plan. You need to be paying attention to what is going on in the world, your industry, and with your clients or customers, and see what is selling and what's not so you can make changes if needed.
Sometimes you have to change the business model entirely if the market is telling you to do so. If you are too inflexible and invested in your original ideas, you may not be able to adapt to the market quickly enough. Tune in and act quickly if needed! A good example was Zweig Group's response to the recent pandemic. Creating a whole slate of online training programs and a first-ever online conference that drew 1900 participants was critical to its ability to emerge stronger post-pandemic than they were prior to it. 
Do Not Give Away Whatever It Is You Are Selling!!
Undercharging is one of the most common mistakes startup founders make. They often think (erroneously) that being the cheapest is how they will get business for whatever it is they are selling. It may help make some sales sometimes but the lack of margin (difference between cost of what you are selling and price that you are selling it for) will kill a business quickly.
You won't be able to have good people or high quality or be able to spend the money you should be spending on promotion and technology that makes you more efficient. Small businesses often do better with a high price/low volume strategy. I have used it in every business I was a part of and can tell you it is essential. If you aren't busy doing something for a client or customer that you are being well-paid to do, use that time to work on your business. That may be the difference in success vs failure. 
Recruit a Helpful Board and/or Advisors
Build a board of outside directors or advisors who can help you and your business. The typical privately held business has a BOD (Board of Directors) made up entirely of insiders who work in the business. One thing any new company in any industry can do to help make them more successful is to create a real board of outside directors or an outside advisory (non-voting) board. Ask smart and successful people to help you. Be willing to pay them something and in the best cases, to sell them equity at a reduced price. Find people who were owners of other successful businesses in your industry. Find people who worked in large potential customer organizations for your business. Find people who were in government regulatory roles if that is a critical part of what you do. These people are invaluable and can provide you with the guidance you need to succeed. A great example was the BOD of Miyamoto International that I served on for years. An early BOD member there was Peter Yanev, founder of EQE, a very successful earthquake engineering firm that grew to more than 800 people. Miyamoto had less than 10 at that time. Today it is an international company with offices around the globe. Yanev provided a real blueprint to follow to be successful. What was that worth?  A lot!
Know Your Cash Flow
Do cash flow forecasting and revise it continuously. You will live or die based on your cash flow. Know your break even and exactly what you need to bring in every month or even every day to not fall behind. Schedule all payments and estimate receipts on a spreadsheet. Revise your forecast daily. Look out ahead as many months as you can. This will tell you whether or not you are likely to have the cash you need to meet your obligations. If a shortage looms ahead, you will have some time to deal with it before it hits. Get advance payments. Slow up on disbursements. Make new sales. Negotiate terms with vendors. There is always something you can do. Truthfully, having the discipline to do this was essential to any successes I ever had and allowed me to keep ownership inside my businesses vs going to the outside for equity partners who may have had entirely different ideas about how we should do business than I had. That is no fun when that happens!
So—there you have twelve bits of advice for those of you who are doing or want to do your own thing. I could keep going here with at least twelve more points but will hold those up for another day.  It's time to get back to the vacation I am on with my family now!