Confessions of an Entrepreneur—Keeping Your Priorities Straight
Confessions of an Entrepreneur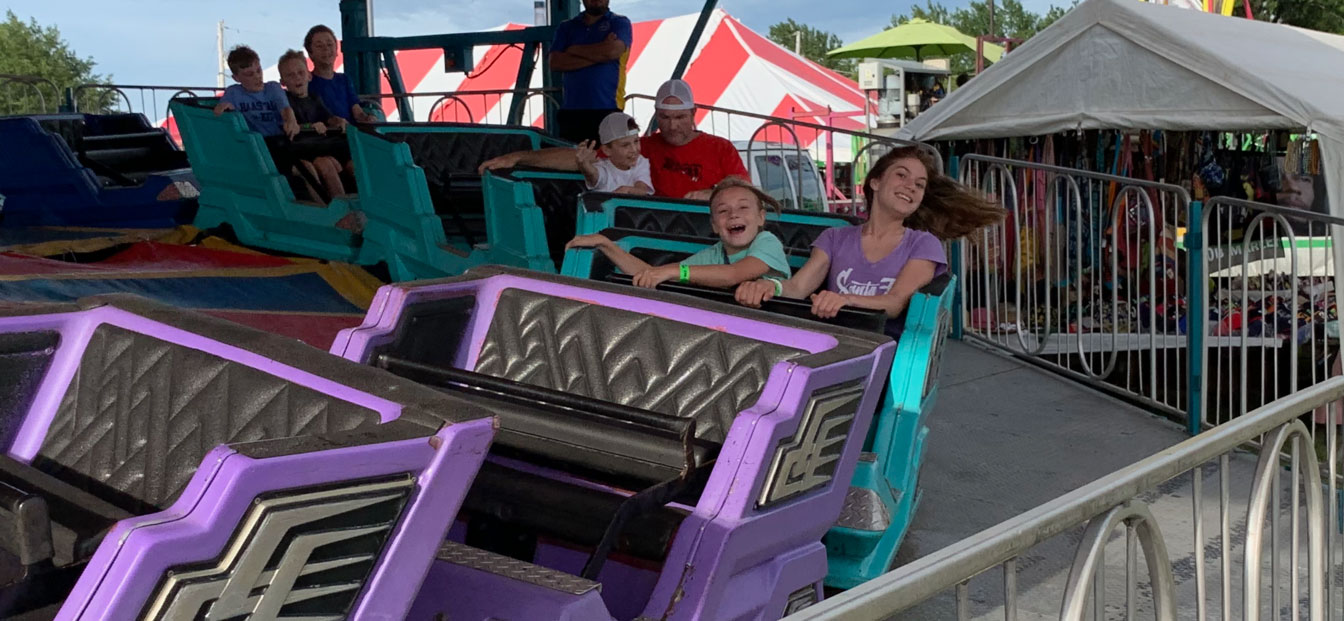 September 17, 2019
|
By Mark Zweig
One of the greatest challenges any business owner faces in life is keeping their priorities straight. There are so many things vying for your attention—both in your business and outside of it. I have struggled with this most of my life and not always handled it well.
I started working in bike shops at age 12 or 13—I put in a lot of hours—while at the same time having a constant stream of personal projects involving motorcycles or cars—and was a still a pretty fair student in school. That kicked off a lifetime of overcommitment that has lasted nearly 49 years.
As I moved through high school, college, and grad school, I had many jobs and many side gigs (to use the language of today!) I worked as an auto mechanic, sold bikes from my dorm room, sold rebuilt cars from a local junkyard, worked at a regional newspaper as the assistant to the circulation manager, started and ran a motorcycle shop with a friend, worked as a graduate assistant, and much more—while at the same time making good grades and getting both my undergrad and Master's degrees in four years.
After graduation, I moved around the country having various management jobs, built my first house, got married at 24, and eventually started my first "real" business after getting fired (unfairly, I might add!) at age 30. Eventually, that led to other businesses, a couple failed marriages, four daughters, university teaching, extensive house, car and motorcycle restorations, lots of real estate investments and a whole lot more. The point is I woke up one day and realized I was completely overcommitted and wasn't doing a good job at anything any more. I'm now on the "Jerry Maguire" plan of less is better.
Safe to say, I have learned a few things about real priorities over the last 49 years. Here are some of them:
Overcommitment may be the way to make a lot of money but it is not necessarily the way to be happy. I always said "yes" to every chance to add something to my plate if it could lead to us making more money. But at some point, having a bigger house and flashier cars and eating at expensive restaurants means nothing. The price you have to pay after working 60 or 70 hrs a week in terms of the time it takes to buy/pay for/maintain all your stuff isn't worth it. Who cares if you have 20 cars if you don't even have the time or energy to drive them? Who needs a three-acre yard that requires you to spend the whole weekend or costs $500 each time you cut the grass? Who needs a 4000 square foot vacation house with ten TVs when a 1000 sq foot rustic cabin would take less to keep up and probably promote more family togetherness?
Being ultra-responsive is one of the keys to success in business (it certainly has been for me) but it takes its toll on your personal life. You cannot work all day, every day, traveling around the country and missing out on putting your kids to bed and the after-school chatter around the dinner table, and then take calls and texts all night when you are at home with your family and still expect everything to be great in your personal life. Your spouse builds up resentment, your kids don't rely on your input, and you never have a chance to recharge your batteries—ever.
Your greatest priority in business is recruiting and developing good people. If you are serious about building a business you can get away from and one that has some value you can harvest at some point in the future, you had better be adept at finding and developing some really talented people. I'm talking about people who can do everything you can do and more, and even improve on things without your direction or in your absence. This takes time and effort. Stay involved in every hiring decision and then talk with the people you are bringing in so they understand your vision and why it works for your clients and customers—and how your people will benefit from achieving it. And then make that real. Live up to your commitments. Share the bounty of your success with all of them. And keep teaching as long as you have something to offer.
You can't do everything. Saying "no" tactfully is one of the most important skills you can have. Saying "yes" gets you to a certain point. But somewhere along the way you realize your time isn't limitless. After too many "yesses," I learned that you have say "no" to anything that you won't be able to excel at, or anything that doesn't enhance your reputation or advance your longer term goals. Bad projects, bad clients, investments that you know will strain your resources and probably won't work—it's not easy to say no for a variety of reasons. But you have to. Listen to your gut. The human computer is far better than most people realize.
Nothing means anything without your health. This goes without saying but just talk to anyone who has survived cancer or a catastrophic accident or illness, and I am certain they will tell you their priorities made a major shift afterward. Why wait until something terrible happens to get that straight? Consider how you spend every moment before you get really worried there won't be many more moments to spend.
Your family needs you. Where you spend your time shows who and what is important to you. If you have to work long hours in your business, is it fair to spend your nights and weekends doing anything that doesn't involve your family? Most of the time it isn't. Some people hang out with their friends every evening, or spend all weekend golfing, or stay so occupied with their hobbies that there is nothing left for anyone else. Is that how you want to be remembered?
It's been said that up to age 60 we trade our time for money, and that over 60 we trade our money for time. The problem with that axiom is money can't always buy you time. Use it wisely by constantly reminding yourself what is really important to you in your life. Think and act according to your real priorities—starting right now!