Confessions of an Entrepreneur: Why You Should Have Outside Directors Now
Why You Should Have Outside Directors Now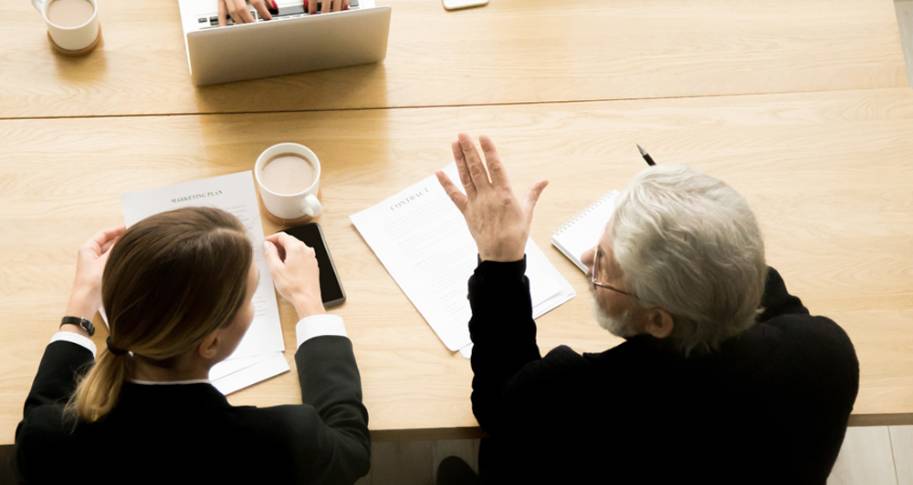 March 4, 2020
|
By Mark Zweig
The typical privately-held business has a board of directors made up entirely of insiders who work in the business. One thing that any company of any age, size, or type can do to help make them more successful is to either add outside directors to their board or add outside advisory (non-voting) board members to their board.
I will admit that even in my own businesses I wasn't always in favor of it. Was I afraid of what these people would learn about my firm or about my capabilities as a leader? Maybe. Or perhaps I just didn't want to take the time to go through the trouble of educating them on the particulars of our business. Either way, I was wrong. It's crazy not to do this.
Of course, who you pick for an outside board member or adviser is critical. Diversity is one consideration. I find that adding younger people, minorities and women to boards made up entirely of white males over 50 can be essential and improves creativity and accountability. I admit to a predilection for finding people who have been at the top of other businesses in the same industry or who have served at high levels in client or customer organizations. In some industries, having a former or retired regulator can be incredibly helpful. One person I don't usually recommend as an outside director or adviser is the firm's usual outside accountant or attorney. You already have the input of these people through their paid service arrangements and they may not be honest with you.
Here are some benefits of adding these outsiders:
They provide a truthful evaluation of what is happening in the business. Most outside board members or advisers don't need the job. They can tell the emperor that he or she "has no clothes" if necessary when other people who are also employees of the business will not be willing to do so.
They provide a pool of potential mentors for the CEO. It's lonely at the top. Many CEOs and company founders have no one to talk to who understands what they are going through. The right outside director(s) will be able to help by providing a "go-to" resource for help with nearly any issue the top person is dealing with.
They can potentially provide access to outside sources of capital. Because these outsiders probably know a lot of other successful people, they may have sources for money that could be crucial for the business.
They bring a lot of knowledge and experience to the business. They have been there before. They have been through crises and survived. They have grown businesses. They have bought and sold businesses. They have been through management transitions. All of this and more can be invaluable to you when dealing with these situations for the first time.
They expand the marketing and selling network. Coming from the architecture, engineering and construction industry, I can recall specific experiences where outside directors had contacts that greatly helped businesses whose boards I was on get new clients or projects. In several cases, we never would have secured the contract – in some cases for millions of dollars – without the help of the outside director.
What should you pay these outside directors or advisers? I can only tell you about my own experience. When I served in this role, I was paid between $20K and $100K annually, plus travel expenses. In one case, I took my entire compensation in stock. In other cases, I put in some cash to buy stock at a discount. In another case, I was given stock on top of my board fee. In other cases, I never had any ownership.
I do know that there are some good people who will serve for free, or for $1000 a meeting, to help get a new business off the ground, or where they have a special personal relationship with one or more of the business founders.
No matter what you pay, it will be a lot less than what it would cost you to hire one of these people full-time, even if you could. I have served on boards alongside many retired CEOs of larger companies, chairpersons of publicly-traded companies, and entrepreneurs who were very, very successful, but who were yet willing to give back some of their valuable time to help other people become more successful.
I certainly know in my case, a big part of how well it works out for me is the chemistry with the other board members and the firm's top management. If I don't feel stimulated by my involvement with those people, I won't waste my time on their board no matter what I get paid. I have been on boards where every meeting left me feeling deflated and depleted of energy. In every one of these cases, the company would not do what I thought was necessary to turn their situation around or become more successful, so I withdrew my nomination for another term or resigned. The lesson here is to pick the right outside members in the first place and to be willing to listen to and act (at least sometimes) on their suggestions if you want to keep their interest and enthusiasm.