Confessions of an Entrepreneur: Parting Words for Graduating Seniors
Parting Words for Graduating Seniors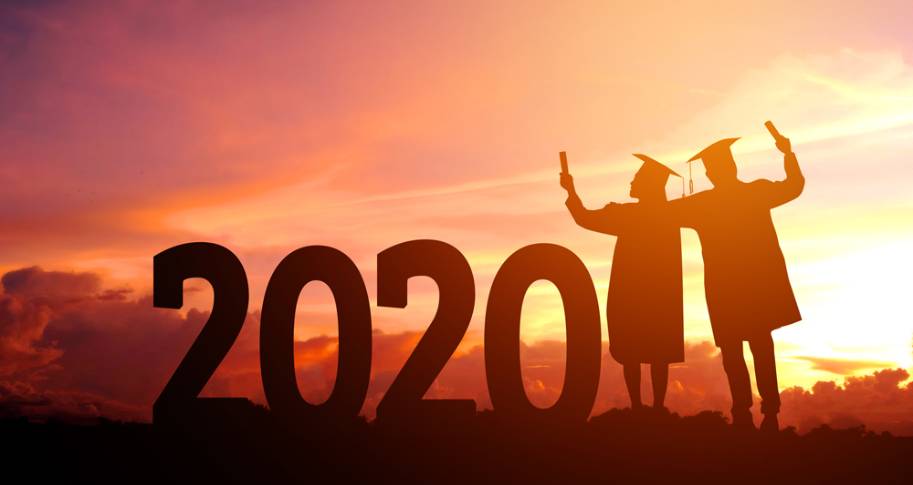 May 6, 2020
|
By Mark Zweig
I am lucky enough to teach entrepreneurship at the Sam M. Walton College of Business to classes mostly made up of seniors. For the majority of my students, this is their last semester.
This blog post is for them and all of our graduating seniors.
The first thing I want to say is, "Congratulations!" You should be proud of yourself. You have accomplished something important. It shows you can set a goal and do the work necessary to achieve it.
Many of you held jobs and did internships while you were here which makes your ability to manage your time even more impressive. Good job!
If you are lamenting the way we had to end the semester and the finale to your undergraduate experience, I'm sorry that's the way it worked out. But in the scheme of things, this is just a small part of your life. The best years are the years ahead.
You may not know that now but trust me, they are and this situation, too, shall pass!
Get Joy from the Journey
You had best learn how to get joy from the journey because the destination is frequently anti-climactic. I say that as someone who set a lot of goals for himself and achieved them, not as someone rationalizing why they didn't accomplish what they set out to do.
While it is good to keep looking to the future, don't forget to take stock of the good in your present situation. I'd guess there is plenty of it. I missed out on too much along the way. Took me a long time to figure that out.
If it seems tough to get a job, don't give up! It's a numbers game. Think back on what you learned about probability theory here at the Walton College. Use that knowledge. Your odds of finding the right job improve with every inquiry and resume you send out. If it takes 200 or 300 possibilities, then do it 200 or 300 times.
Don't make the mistake of waiting to see how each resume or application gets responded to before generating another possibility. Doing this will get you a job. I'm sure of it.
Nobody Knows the Future
Some industries will do well. Some clearly won't. No one knows what the future will be. Use some common sense. The society has big needs and big problems. Everyone has to eat. Everyone needs housing. Everyone needs electric power. Everyone needs health care. We are all spending more time in our homes. Exercise is a big deal. Cooking is popular. Home entertainment is hotter than ever. Home offices are the norm. Pay attention to what people want and what their problems are.
This pandemic will create new opportunities. All these problems require creativity. Business is all about filling needs people have—be they real or perceived. Look at industries that are doing well if you want to do well.
Pick an industry you love. That may be the most important thing. I was lucky and got into something I had a passion for – architecture and engineering (the A/E industry.) The truth is as a kid, I thought I wanted to be an architect. But I got seduced away by the world of business because I found out I was good at it at a young age working in bike shops.
When I got out of grad school I went to work for a management consulting firm that served the design, development, and construction industries. Then later, I went to work as an employee in two of my client companies.
While I was the "business guy" or one of the business guys in the firms I worked for or became an owner of, the A/E business has been a fabulous industry to work in. I always worked with creative, intelligent and ethical people. There may be industries that are fundamentally more lucrative, but the A/E business never got boring and I got to spend my time with such great people! How much is that worth? A lot.
Low Overhead, Less Stress
Keep your overhead low. Have less stress in your life. I know what it's like to be a poor college student. I also know what it's like to be an overly indebted married professional.
When I got out of grad school at 22, I had nothing beyond a '72 Chevy van with a worn-out clutch, a 1976 Honda CB550 four and a 1964 New Moon mobile home that my girlfriend and I bought for $2270. I was dirt poor but my college and grad school were paid for and I only owed my mom $100.
Two years later I was making more money than I ever had but was house-poor – living in a new house we built with a payment that was nearly all my wife and I made each month in our jobs. We couldn't even afford to furnish it! I hated it and never made that mistake again.
The more you can delay gratification early on will pay huge dividends later. You will have options other people who loaded up with car payments and credit card debt and expensive living quarters won't have.
Choose Carefully
Be careful who you team up with. I got together with my first wife when we were 18 years old. We got married at 24. I loved her dearly and was married to her for nearly 20 years and had two amazing daughters with her.
But she had a lot of problems stemming back to a really tough childhood that she could not shake. They proved to be her undoing and eventually she had a complete breakdown with significant addiction problems. It was very hard on my oldest daughters and me to go through this and set us all back greatly.
I had to turn over my business to my business partners because I had to focus on taking care of my family. Thankfully I now have a good wife whom I can count on and who loves me and is my real partner in all things. Pick your mates carefully.
Bad Habits Are … Bad
Watch out for bad habits. Drinking too much, smoking, using drugs, compulsive spending, gambling, eating too much and more will all drag you down. Some of them will even kill you. If you have any of these tendencies, fight them.
You aren't a helpless victim. You can beat it. You must control your urges if you want the quality of life you should have.
Maintain your relationships. Those friends and family become more important the older you get. Don't forget your parents, many of which helped their offspring get through college by making significant personal sacrifices.
And remember your friends, too. I am lucky that I still have a few good friends from my childhood. My wife has many. It makes life a lot richer.
Don't Spend All Your Time on Work
Have some hobbies. You can't spend all of your time on work. Hobbies provide an escape outlet. For me who has worked in white collar jobs since I was 22, restoring motorcycles and cars and houses gave me something where I could see tangible results. That is very gratifying. There are many other hobbies people have. These can be a source of some great friendships as well as provide you with satisfactions you just can't get from your job (which will undoubtedly provide you with other satisfactions.)
Tune In, Give Back
Keep learning. Get tuned into current events because they clearly impact you (like the current global pandemic). Watch the national news. Read the paper. Read books. Listen to podcasts. Go to talks. Take a class. Keep learning inside your discipline and outside of it. This is all important stuff.
You can be a lifelong learner or you can be someone who quits early. My guess is the former will have a better, more fulfilling life and career and be a lot happier for longer than someone who tunes out.
And last but not least – give back. Help out someone else who needs it. Give your time and money, both, if you can. Be a big brother or sister. Help out a friend in trouble. Call on the elderly neighbor next door before you go to the store to see if they need anything. Teach a class. Donate to your favorite charity. Go on a mission trip. Give back to your alma mater.
Again, when you get to be my age and you think about what the most rewarding experiences were in your life, my guess is they won't be when you took that luxury vacation or bought the car you always wanted. It will be the times you helped someone and knew you were doing good.
Those are my best words of advice, my friends. I say "friends" because although I have been your teacher and will be here for you if you need me, I hope to become friends with many of you in the coming years, as I have with my other students.