Confessions of an Entrepreneur: How To Keep a Positive Mental Attitude in Spite of Everything!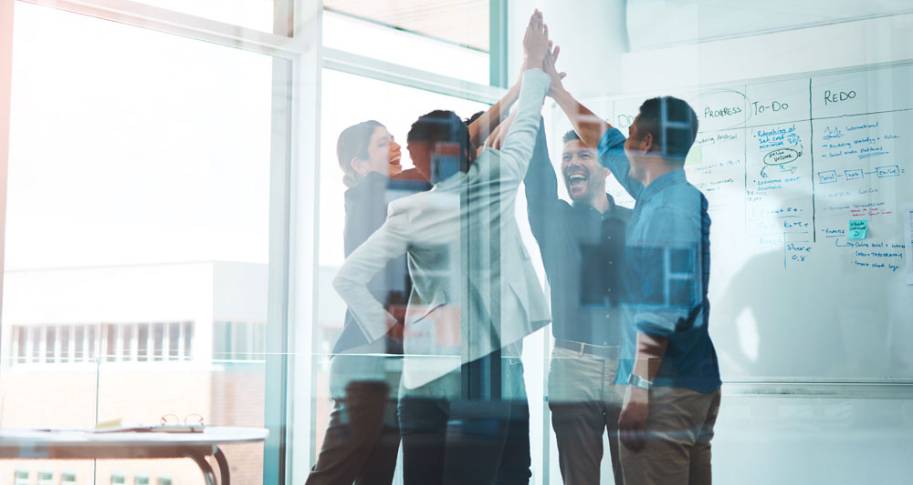 October 20, 2020
|
By Mark Zweig
This post-COVID-19 business environment is something else.
There are winners and losers when it comes to small businesses. Some are doing very poorly and yet others are doing better than ever. That said, if you talk with as many small business owners as I do every week you would quickly figure out that many of them — even those that are being successful — are worried.
Business owners like certainty, and with the current business environment there is little of that to be seen. That said, in spite of it they keep going and some cases, keep growing!
How do these people keep their attitudes good and keep getting out of bed every morning to make something happen?
Here are some thoughts for you. First, let's talk about what you can do for yourself. Then we will take a look at what you can do for your business.
Here are a few things you can do for yourself:
Be selective about your information intake.

Too much negative information — too much news, too much social media, too much of any media — can be harmful. Try to read things that are positive.

Associate with positive, can-do people.

Who you associate with is beyond critical to your ability to keep a good attitude and succeed with your business. It's like a virus. If your friends are negative and depressed, that can easily spread to you and infect your attitude. If they are positive and optimistic, that, too, can spread to you.

Reduce complexity and personal overhead.

You need time and a clear head. That means freeing up your time by shedding unnecessary tasks and time drains. And free up your mind by reducing your overhead so you don't need to starve the business that feeds you. It needs to have adequate working capital. But if you are taking it all out every month the money won't be there for the firm to invest in the kinds of things that will make your business more successful.

Do something creative where you can see the results.

That's why I like hobbies like home improvements, painting or old cars and motorcycles. Your "thing" could be quilting or pottery or making metal sculptures. It doesn't matter what it is but having a tangible creative release will help you keep an even keel at times — especially times of stress. I say this as someone who always spent a lot of time (and money) on my hobbies.

Take care of yourself.

Eat right, exercise and sleep. We just bought ourselves the most expensive, top-rated mattress we could find in an effort to sleep better. It seems like a worthwhile investment if you spend a third of your day there. We shall see!
Here are a few things you can do for your business:
Reduce all unnecessary costs.

Lower overhead so you need less business to cover your costs. Drive that break-even point down to reduce stress and increase your chances for success. You will feel better every day for doing it.

Focus on selling.

Revenue is everything. Get everyone in your business tuned into the importance of selling. Make it fun. Publish results. Talk about it a lot. Keep your own energy directed to selling. Set an example. Enjoy and celebrate the successes.

Try out new marketing and PR tactics and channels.

Nothing keeps you more optimistic about your business than doing a marketing experiment that works. You will never have that, however, if you don't make any experiments.

Experiment with new things to sell.

Stalling sales will never help you keep your head in a positive mode. But it isn't always a marketing problem. I learned long ago that sometimes the market is telling you they don't like what you are selling by not buying it. Once again, you have to do some experiments by trying to sell new services or products, or repackaging what you are selling to come up with a new offering. Each of these experiments represents a chance to have a new success. And that can be motivational.

Research what other businesses like yours are doing right now.

You don't want to be too focused on your competition but it is good to know how other businesses like yours are dealing with the current environment. You may learn what to do or what not to do or get new ideas based on what you are learning. Tune in to that versus the abundant negative information that is filling the airwaves today.
Best to remember what Henry Ford supposedly once said: "Whether you think you can, or you think you can't, you're right." What's going on inside your head will determine your success or failure.