Confessions of an Entrepreneur: What You Can Do as a Leader to Improve Quality and Customer Service Now
Improve Quality and Customer Service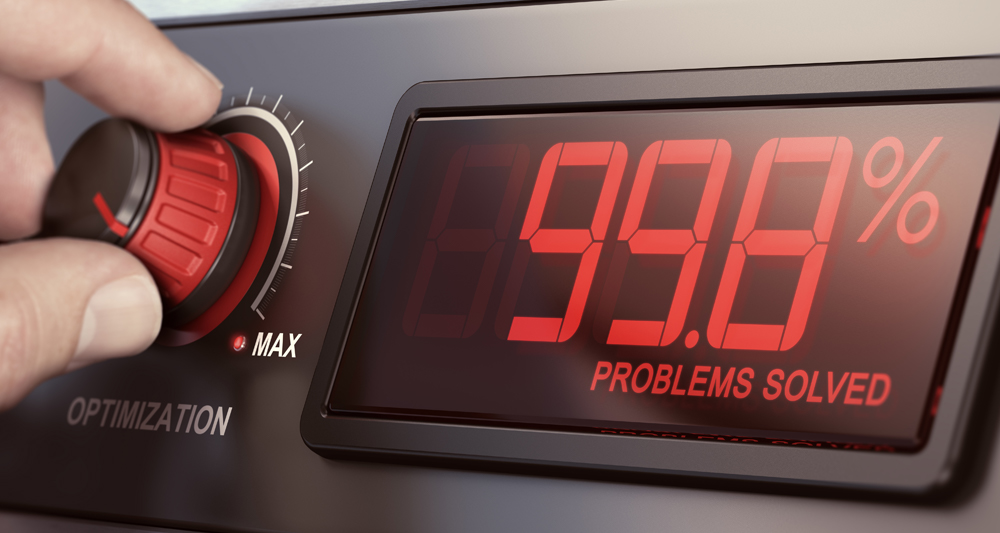 December 18, 2019
|
By Mark Zweig
Every business owner better be concerned with the quality of what their firm does and how they service their clients and customers.
Let me rephrase that.
Every business owner better be obsessed with the quality of what their firm does and how they treat their clients and customers!
If you want your business to last beyond start-up and rapid growth, this is crucial to your success. Here are some practical ways you can immediately improve quality and customer service in your business now:
Get up and walk around your business. At Mark Zweig Inc. we do construction projects. Most of those are done for ourselves as speculators and developers – a small percentage of our work has been done for clients. Either way, if I, as the owner, don't get out to every job site as frequently as possible, our quality immediately suffers. Job sites get messy, a carpenter will trim out a closet incorrectly, there's a tool we need to fix or replace, the painters will paint something the wrong color, the electricians will wire the light switches in an inconvenient way – I could go on. There are many problems. Worse yet, when you see a client on a job site he or she may share a story about how someone took a two-hour lunch or stays on their cellphone all day when they are paying us for labor on a cost-plus basis – information I, as the business owner, need to know. But even if you aren't in the construction business you need to get out on the floor and look at what your people are doing. Does it meet your standard? What are your people telling you about how clients and customers are reacting to what your business does for them? The lower in the organization you go, the more you will learn.
Do every job in your company. Rolf Wilkin, owner of the Eureka Pizza chain of pizza restaurants, is a great example of a long-term business owner who gets into every aspect of his business. Rolf paints the bathrooms, he makes pizzas, and he delivers pizzas. He gets out to all of his restaurants. Most people who have owned their businesses for 27 years – significant businesses in terms of their employment and revenue – are far too isolated from the work of the enterprise. Rolf has said you can "learn more from painting the bathroom than doing anything else." Getting into every role is a great chance to identify quality and service problems that you just can't find through other means. And it will also put you squarely on the front line with clients and customers so you can see firsthand their satisfaction (or lack of it) with your product or service.
Get hooked up to the customer service inbox. I discovered this myself about nine years ago after getting back into a company we sold six years earlier to a private equity firm that subsequently lost it to their lenders. When the lender recruited me back to help turn around the business (we later bought it back from them), one of the first things I did was to gain access to what we called the "customer service inbox." What an eye-opener it was to see the high number of complaints about people not getting products they had purchased or complaining about quality or service issues or asking questions that weren't being addressed by our people! Knowing those complaints helped us greatly to identify the things in our company that needed fixing badly.
Connect with wherever returns end up in your company. Earlier this year, I bought a 3D printer for my kids from a company called "Toybox." The first one we got turned out to be defective. The one they sent us as a replacement turned out to be defective, too. When I contacted them about my repeat problems, they told me that many people were having similar problems and they were being fixed. They asked if we wanted our money back or wanted to give them one more chance. I opted for the latter. The third printer they sent us has not had a single issue. Knowing these kinds of problems as the business owner is essential – too many owners don't.
Talk to clients and customers. Face-to-face is best. Phone is second best. Surveys are better than nothing but not enough. Meet your clients and customers. Don't hide from them. Ask them what they like and don't like about whatever they are buying from you. Ask them what you can do better. Ask open ended questions and listen to their responses. My experience is that the preponderance of business owners are afraid to ask their customers or clients about how they feel about their product or service because they could get bad news. Burying your head in the sand is never a path to success.
Use secret shoppers. My friend, Mike Stennett, owns a half-dozen franchise restaurants in Northwest Arkansas. One of the tactics he has used successfully to identify quality and service problems is to pay secret shoppers to pose as patrons at his restaurants and immediately report to him how their experience is going as it develops. When a problem is evidenced, he addresses it with his managers instantly.
Be a client or customer of your own business. Use or consume your own products or services. Love him or hate him, Papa John's founder and former chief executive officer, John Schnatter, ate 40 pizzas in 30 days and declared "the pizza doesn't taste as good." More CEOs should be doing that before they become ex-CEOs. If they did, I can't believe they wouldn't spot quality and service problems that could be quickly fixed. More than once, I have experienced what our clients experience in building or renovating our own personal houses. I can honestly say that every time we used our own services and people, I learned something about how we could do things better.
Look in the trash/at the waste being generated. By seeing what is being thrown away, you, as the business owner, can learn a great deal about quality problems. Waste is not only costly, but it is indicative of quality problems. What is being thrown out and why? No one can argue with the fact that quality problems lead to customer dissatisfaction.

The bottom line is there is a lot you can do to help ensure that your company is exceeding client or customer expectations. The important thing is to stop reading and start doing!