Confessions of an Entrepreneur: If I Had a Retail Business Today...
If I Had a Retail Business Today...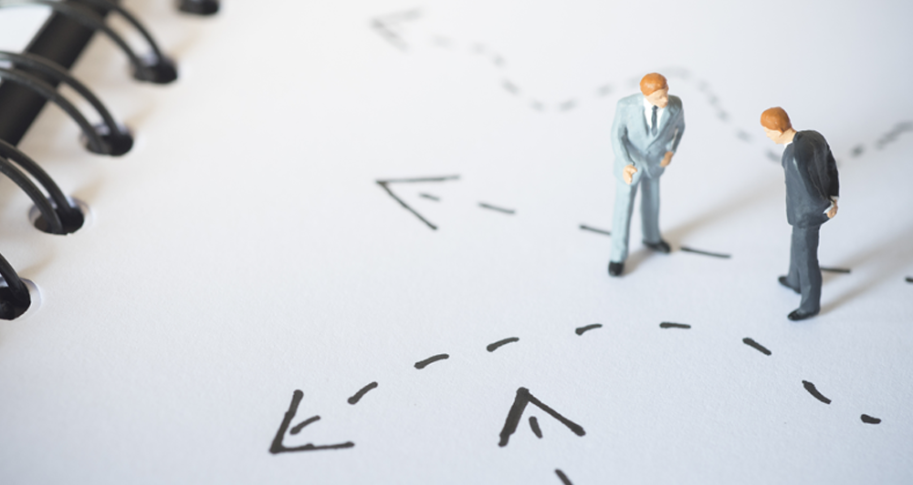 January 29, 2019
|
By Mark Zweig
Most of us do business with local retailers. Through my work as a small business and entrepreneurship teacher at the Walton College, I have witnessed the owners of many of these businesses struggle to survive and make a profit.
Here in Northwest Arkansas, the heart of the retail battleground where Walmart is an all-dominating force in the market and Dillard's is a contender at the mid-price and higher end of things, we still have many smaller retailers. Some folks like to claim Walmart and Amazon are killing all other retailers. But that doesn't have to be the case. Whether it is a furniture store, clothing boutique, hardware store or tire store, seeing ways they can be more successful is as easy as "shooting fish in a barrel."
Here are some things I would do if I owned and managed one of these businesses:
I'd know who my target customers are. This sounds obvious, and it should be to any retail business, yet so many retailers forget who they are targeting, which messes everything up. I once knew a guy who had a tire store. He told me that more than 70 percent of his customers were women. Then he proceeded to tell me his plans to turn his lobby into a golf pro shop. I was only able to talk him out of it when I showed him data that said only 24 percent of golfers are women. So many businesses operate like this. They say their target customers are affluent 20-somethings and then have a product range that appeals to 60+-year-olds. Or vice versa. I'm a big fan of making up what is called a "target customer collage." It's a tool we encourage the use of in our New Venture Development class. This is where you get a poster board and post pictures of what you think your ideal customer looks like. What they eat, what radio stations they listen to, what they drive, what they read, what type of residence they have and where else they shop. In short, all the psychographics – everything about them. Then share this collage with every single employee so they keep it mind every day. It affects everything they do – from how products are merchandised, to what is playing on the sound system, to who is hired to serve these customers. Of course, this doesn't mean you don't serve or ignore other customers who don't meet this ideal, but you do know who your primary customers are and keep that in the forefront of your mind.
I'd sell stuff other businesses don't sell. Again, this may seem obvious, but I have found so many retailers are selling the same stuff other retailers have or that is readily available online. That then results in price being the driving factor in a customer's purchase decision. Not what you want. The more unique your product offerings are, the better able you will be to make profitable sales, the key to any small business' success. Locally, Riffraff and Fayettechill are two great examples of very successful small businesses precisely because they understand points 1 and 2. They know who they are targeting and have unique offerings.
I'd get an email address from every customer I could. This is so valuable. Not only will it allow you to know exactly who is buying your stuff, it will facilitate your ability to communicate with them in the future to inform them of new offerings, special events, sales, etc. Having your own list is incredibly valuable and increases the value of the business should you ever want to sell it. Besides asking for this information, as Radio Shack does with every purchase, there are other ways to get it. Asking if they want an electronic receipt is one way. And having certain credit card processing providers who already have this information stored on their users is another. For example, I met a student today for breakfast at Doomsday Coffee. I used my AMEX card to pay for our meal. I got an emailed receipt without asking. And an hour after I left there, I got the first promotional email from – guess who? Doomsday Coffee! They had already harvested my email address and were using it. Smart!
I'd avoid over-relying on discounting. Protecting your margins as a small business is critical to your success. Without good margins you can't hire good people, invest in good locations or spend money on marketing or efficiency improvements that will drive revenue and increase profits. So many small retailers get stuck on the endless merry-go-round of continuous discounting and it kills them. Once you cut your prices and keep doing that to sell stuff, it's very hard to raise them again. Customers will wait to buy as they expect to get a "deal" from you soon. Not good. I think over-discounting is one of the things that killed I.O. Metro, a locally based, 20-store furniture chain that started going downhill immediately after its founder, Jay Howard, sold it and got out of it. Jay understood you have to make a decent margin on each sale or you cannot sell enough product to make up for it, and that price cutting is a slippery slope.
I'd over-invest in marketing and advertising. I have been fortunate enough over the years to have two of my businesses on the Inc. 500 and Inc. 5000 lists of fastest-growing privately held companies. That allowed us to go to the Inc. conferences where we met many other high-growth business owners. In 1996, I had the opportunity to meet one fellow – Bob Juniper – owner of 3C Auto Body in Columbus, Ohio. He took a business his father started from one that barely supported his dad and turned it into a $20 million a year enterprise. Bob's formula? Spend more on advertising than anyone else. He was so convinced that marketing and advertising were lacking in all small businesses that he later created a marketing agency to provide those services. He told me whether it was dry cleaners, furniture stores or body shops in any town in the United States, they all shared one thing – they spent little to nothing on marketing and advertising, and none of them dominated their local markets. It's true.
I'd use Pinterest, Instagram and Facebook. These sources of advertising are, for the most part, free. So why not use them? Of course, you have to make your content good and shareable, and you need to understand the algorithms of each provider that determine who sees your posts. But the point is these platforms can be incredibly valuable to a local small business and should be actively managed and used. Don't share political stuff or too many pictures of your employees celebrating anything. But do show your products and people using your products, and share stories and testimonials. And do it consistently without fail. Social media is particularly valuable for some retail businesses. Locally, Kirstin Blowers got national business media coverage for her early success in building a huge following on Facebook for her Fayetteville-based, entirely bootstrapped Riffraff operation.
I'd have good graphic design and good signage. There are so many small retail businesses with horrible signage that it is hard to believe why their owners don't realize how critical this is. Signs that are too small. Signs in the wrong location. Signs that aren't unique. Signs with the wrong name for their business. And signs that are illegible due to bad logos and design. Again – here locally – we have the example of University Tire and Auto owned by Mel Collier. The business is located behind another business on North College – the Lacuna Furniture store. The entrance to their business faces Rebecca Street – a small, relatively low traffic side street. After Mel acquired the business and refreshed the building exterior – at the recommendation of a pair of my students – he painted a huge "University Auto" sign on the building where a piece of it is open to North College. That sign makes it easier to know they exist for those who didn't, as well as makes it much harder for those of us who have been customers to forget about them when you have a car that needs tires or other repairs.
I'd share my financials with my employees and cut them in on the profits. This is such a simple idea yet very few small businesses do it. They are afraid to show their people how little or how much they make. Or they don't even have good numbers themselves. It doesn't matter. If you are tired of seeing examples of less-than-stellar employee behaviors, or worse, hearing too many complaints about poor customer service, you should consider this. How can you expect to have employees who care about your business as if it were their own when most have absolutely no incentives to do anything better than they now do because there's no competition, no scorecard and no rewards for doing so? You can't. Try this one thing for a year and then tell me how it works. You won't go back. You'll find not only do you have better employees and have an easier time filling vacancies, but there is also less employee turnover, more smiles, and greater profits to help pay for that percentage you are paying out to them.
These are just a few of the ideas I would be implementing if we were in the retail business. Of course there are others – such as selling online – but I'm out of time now so we'll leave that to a future Walton College "Insights" post!