Confessions of an Entrepreneur: Operating in a Sea of Uncertainty
Operating in a Sea of Uncertainty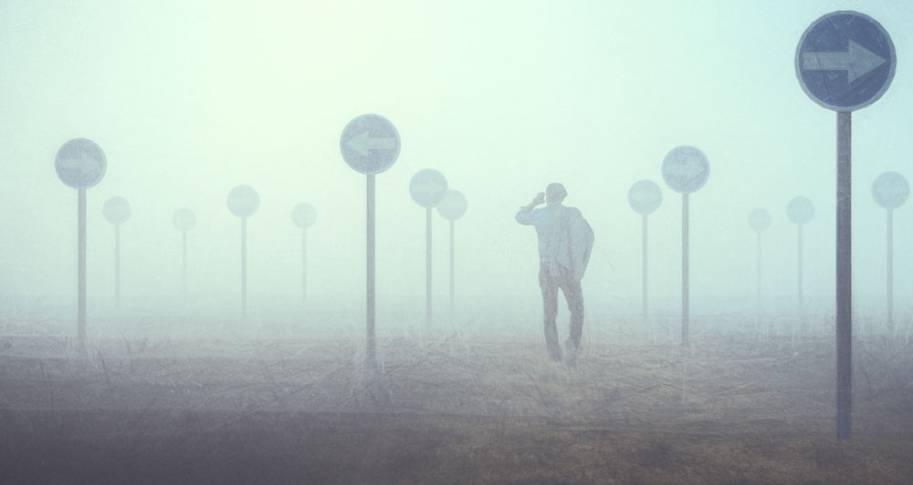 September 16, 2020
|
By Mark Zweig
This is a tough time for anyone who owns a business.
I'm luckier than most. I work for the Sam M. Walton College of Business at the University of Arkansas, which is well-managed and better-funded than most colleges in a state university. Our development and property management business is winding down per plan started nearly two years ago, as we have been able to sell a tremendous amount of properties over the past 20 months.
And the other business that I started in 1988, sold in 2004, and came back to in 2010, that I sold my ownership in to a group of employee partners several years ago, has adapted to a changing market successfully and is in good shape.
But not everyone is so fortunate.
If they manage to maintain their health — far from a certainly for most any of us in this pandemic — there are the difficulties of surviving with reduced revenues for many. Beyond that, it is very hard to predict where things will go, and if and when we will ever get "back to normal."
There is just too much uncertainty.
Contrary to popular opinion, entrepreneurs rarely take risks that they think don't have a high probability of working out. They are calculated risk takers. That said, determining those odds of success with so many unknowns is much more difficult.
So how do you run your business in the midst of so much uncertainty? Here are my thoughts:
Research, research, research!

Find out what your industry/trade association has to offer in terms of research or other info. Gathering information on industry performance and attitudinal data is often part of their mission. Tap into it.

Same thing with your local chamber of commerce. Find out what is out there and access it.

Keep yourself well-informed of the news and current events locally and from around the world.

It's apparent to me that so many students and other people are completely disconnected from any news media other than what they occasionally see referenced on some of the social media sites they access. You need to be well-informed on what is happening because it can affect you in so many different ways.

Sure, there is a lot of negative information in the news media, but burying your head in the sand is dangerous!

Talk to your clients and customers.

Find out what they are thinking. See how they are feeling, what their plans are, and how they feel about yours and your competitors' offerings.

Your client or customer base is one of the best sources of information to predict what will happen in the future. They will appreciate you seeking their input.

Look at the predictive metrics in your own firm.

In the architecture and engineering industry where I have spent the bulk of my professional career, we can look at measures such as web hits, number and quality of new client inquiries, number and value of proposals made, backlog of work, average collection period and much more.

Other industries have their own predictive measures that they use. Track them and look for trends.

Talk to your people!

What are they telling you they are hearing in the marketplace — hearing from customers, suppliers, friends in the last place they worked? What are their thoughts and ideas for how to deal with the current scenario? How optimistic or pessimistic are they?

You need to "take their temperature," so to speak, as they are mostly likely closer to the real work of the business than you are.

Talk to your competitors and other industry suppliers and service providers to your industry.

They have a wealth of knowledge that you don't want to cut yourself off from. Their experience is likely to be much the same as yours. You may learn how they are adapting and what they see coming down the road.

Throttle back some.

Keep some "dry powder" (meaning cash in hand) in case you will need it or want it. Times like these are not the time to indulge in extravagances. Cut back on all unnecessary expenses in both the business and your home.

Lower your overhead and increase the chances your revenue will exceed it.

Survive.

If nothing else, even if the market shrinks for what you do, you will likely come out of this thing with fewer competitors. That could be good news for you. You could end up when this is over — or even before it's over — with a bigger slice of the market and potentially come out ahead if you simply outlast everyone else.

Take a deep breath and carry on.

This isn't something that is just happening to you. It's happening to a lot of people. You don't have it any worse than anyone else. In fact, you may be better off (you probably are) than most other people because you have more control over your destiny than they do by owning your own business. Those who are employees somewhere and rely completely on that are like business owners with one client or customer.

That's a risky place to be!
No one has a crystal ball that tells them the future. But by being smart and using every single resource at your disposal, you can — most likely — weather this storm.