Confessions of an Entrepreneur: Simple Business Ideas That Will Lead to Success
Simple Business Ideas That Will Lead to Success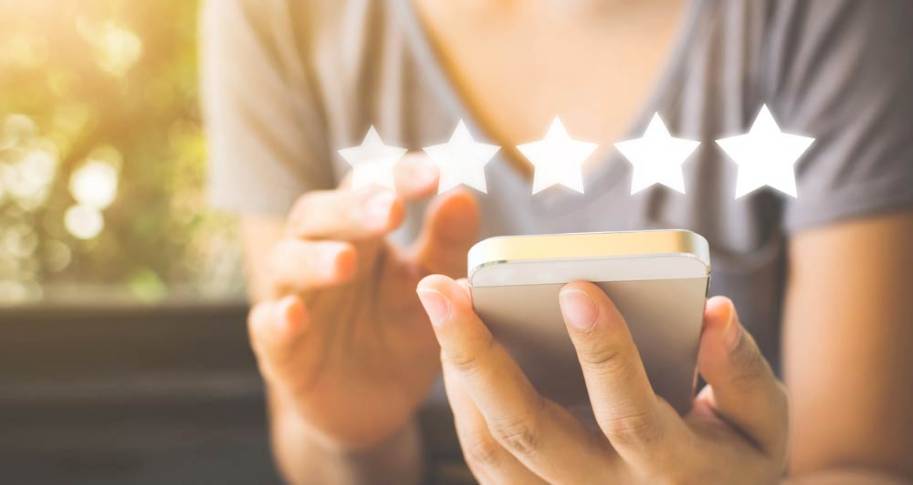 June 10, 2020
|
By Mark Zweig
Not all business ideas are good. Not all of them can be used in every business. But here are a few simple strategies and tactics that I have employed over the years in my own businesses (as well as others) that I can say without question I would use again were I to start or acquire another business:
Create a shared business plan with everyone's input.

This is so important. Every employee needs to know why you are in business, what you are trying to become, and what your goals are. Most importantly they need to understand the rules you follow and what you do that makes your business successful if you want them to keep doing it.

They all want their ideas to be heard so give them a chance to provide input on the business plan!

Make all web form inquiries and customer service complaints come directly to you.

If you are the founder or owner of the enterprise, don't cut yourself off from inquiries and complaints. This information is way too critical for your business.

Be sure you get all inquiries coming directly to you. And when you do get one, respond immediately.

I will never forget how Jay Steinfeld, CEO of blinds.com, a $200+ million company at the time, responded to a minor complaint I had about their product that I submitted late on a Friday afternoon. Within ten minutes I heard back from him personally. He wasn't too busy to deal with me—a customer.

We struck up a conversation later that night (a Friday, mind you!) that showed me how in-tune he was with his customers and company and led me to have him as a speaker at our annual Hot Firm and A/E Industry Awards Conference.

Respond to everything immediately.

This has always been one of my primary strategies. Clients, customers, suppliers and employees love it when you give them an immediate reaction to whatever their question, concern or idea is.

Even if all you say is "I don't know but will get back to you shortly." Everyone can do this and it has to be part of your culture. If you don't have time to respond now, what makes you think you will later?

It also sets a great example for everyone else in the company to do the same and that speeds up everything.

Do a daily cash flow report and weekly cash flow forecast.

Cash flow is the most critical thing to monitor if you want to be able to pay your bills. I like a daily cash report going to all employees. They need to see who is paying and who isn't and how we are doing.

I also like to look ahead about eight weeks – with a week-by-week look at what we think we will bring in versus what we know will go out to see if there are any problems looming we need to avoid. We can always do something to bring the accounts receivable home faster or generate new cash, or delay expenditures.

I don't want to have to deal with the cash problem after it arrives. Better to head it off at the pass.

Be relentless about your branding.

I see so many businesses with multiple names, unreadable logos, bad or no signage and inconsistent use of colors. All of this is avoidable.

Simple repetition of something that is immediately recognizable as coming from your company is crucial. I'm also big on vehicle wraps, darker backgrounds for signage (as opposed to white), and worker uniforms or shirts, and getting all of this out on every social media channel available to you.

Have a firm-wide CRM.

This is your client or customer management database. Best to have it conveniently available to every employee so they can maintain it on a daily basis. It has to work on a smartphone as well as a regular computer.

They should also be able to quickly see the buying history of anyone they are dealing with to help them better understand the value of the customer and better serve them. When we sold one of our businesses in 2004, we had a CRM with more than 200,000 clients and customers and every single thing we had ever sold them or tried to sell them was there.

It made our business very valuable to a buyer that had other products and services to sell our same client base.

Use email marketing.

Don't tell me about spam and that email marketing is dead – it isn't. Email marketing works. Build your own list over time and use it to promote your products and services.

Get an email address from everyone you talk to or everyone who buys anything. Make sure that you don't just try to sell something with every email. Provide helpful information to your clients and customers, too, so they don't turn you off.

Companies who make email marketing part of their daily marketing efforts can tell you the moment they slow down on outbound emails, sales drop off.

Be an open book company.

"Open book management" may sound like a buzzword but it isn't. Few businesses use this low cost approach to keep all of their employees informed and focused on the critical performance metrics of the business and the firm's goals, and it's a shame.

A simple report that goes out monthly to all employees along with some brief narrative from you as the owner goes a really long way to keeping everyone on the team motivated and rowing the boat in the same direction.

This is especially helpful for businesses where employees are historically kept in the dark, such as small retailers or restaurants or manufacturers, but I have never seen a business where it couldn't be employed.

Have a monthly bonus program that includes all employees.

I like to decide at the beginning of each year how much of the cash basis profits will be paid out to all employees and then tie this bonus pool to the open book report. That way if the company makes a $100,000 cash profit for the month, a certain percentage of that will go out to all.

Most of the time we set this number for the year between 15-25% of cash profits. With my example above, at 20%, there would be a $20,000 cash bonus pool for that month. I pay it out to all employees who were there at the beginning of the month and the end of the month.

Add up all the gross pay for each and total it. Whatever any one individual's pay is as a percentage of that total (let's say they earned $5,000 for the month and that was 5% of payroll) would be what they get paid in a bonus for that month.

In this case it would be five percent of $20,000, or $1,000. Any months where there is a cash basis loss would have to be made up in the months to follow before any bonus monies are paid out. This doesn't have to be your only bonus program – it is just one part of it.

Add new products and services constantly.

There are two things I am sure of that help a business keep growing.

One is to keep trying new marketing and advertising approaches. The other is to keep bringing out more product and service offerings. This keeps your customer base interested and gives you more opportunities to demonstrate how good it is to do business with you.

Each of these new offerings is a point of entry for you to develop a new client or customer. Some may prove to be unprofitable or not lead to additional sales. Those can be cut and new offerings tried out.
Most of these ideas will work in practically any business. Try them out and let me know how they work for you!