Confessions of an Entrepreneur: The Best Time to Start a Business Is When You Are Young
The Best Time to Start a Business Is When You Are Young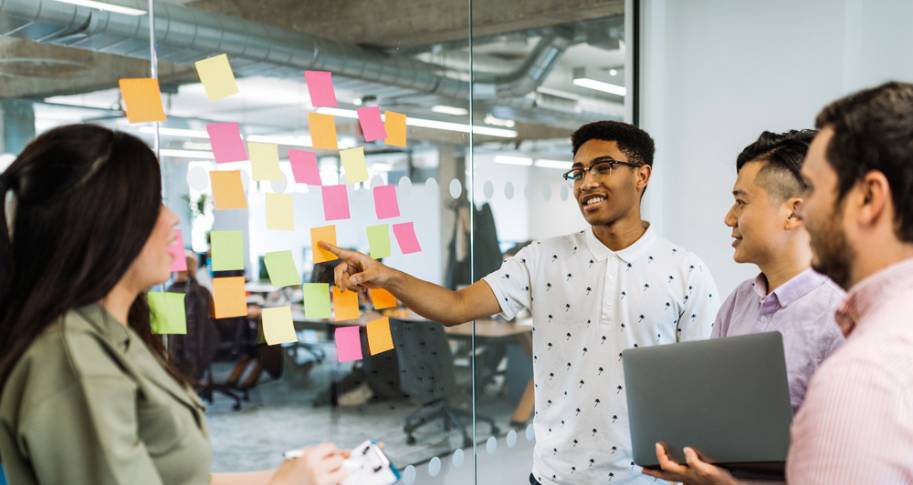 June 17, 2020
|
By Mark Zweig
It's been said that one of the truly great things about entrepreneurship is that it is available to people of all ages.
Young, old or middle-aged people each have the opportunity to start or buy a business that they can nurture and grow to create value that they can harvest upon exit — one of the primary distinctions of an entrepreneurial venture versus something that is just a small business.
As someone who teaches entrepreneurship at the Sam M. Walton College of Business, I work with a lot of young people. Most of them are seniors by the time I have them as students. And the majority of them find jobs in a variety of enterprises, large and small, by the time they graduate.
I encourage my students who think they may want to start something of their own someday but don't feel ready to take those first "real" jobs in an industry they have a passion for. That way they can use the experience as an opportunity to not just make a living and achieve financial independence, but also as an important part of their continuing education that will help prepare them to do their own thing someday.
That said, I also encourage them to consider taking their first entrepreneurial plunge as soon as they feel ready. There are many reasons for that. Here are some:
The older you get, the more likely it is that your risk tolerance will wane.

As an entrepreneur who has started a half-dozen boot-strapped businesses and who has been a minority owner in a half-dozen more, and someone who had about $20 million in heavily-leveraged investment real estate less than two years ago, I had, by most any standard, a high tolerance for risk.

Not that any entrepreneur really thinks what they are doing is that risky. We minimize risk through thorough research and market testing. But at some point, you also become aware that you have a lot to lose.

Plus, the truth is at some age — whatever that is — you don't have a lot of time left to make up for failed business experiments. Your time to play the game is limited. You are bound to be less likely to take a chance doing something that could very well fail the older you get.

As you age, your other obligations take more of your available time and mental energy.

Your spouse, your adult children, your grandchildren, your civic commitments and maintaining all of the stuff you have accumulated takes time away from your business. A new, entrepreneurial business is all-consuming. It will take everything you have to make it succeed.

Best to be in a position to really commit if you are serious about doing it. Not to mention the financial obligations one faces the older they get. Big house payments, a spouse who may have dedicated their best working years to raising a family, college bills and more can all require more financial commitment from you than a new venture will be able to support early on.

You don't have to quit your day job.

There isn't a thing wrong with starting something part-time to see how the market responds and see if you really find it fulfilling.

Sure — you will have to put in a lot of time to give that idea of yours a real chance to flourish, but having a paying job while you are doing it will improve your chances of securing the credit you need and allow you to reinvest every dime you make from your new venture back into the venture itself.

That increases its chances for survival.

When you are used to being a poor college student and all your friends are poor because they, too, have been students is an ideal time to start a business.

You won't feel like you are missing out on the "good life" of your peers with paying jobs. It gets harder to live on less as you age. Many entrepreneurial enterprises fail because their owners need to take too much of the money they make out of their companies to live on.

When you don't need a lot of money is a great time try it out.

If you think you want to start your own businesses, we have so many resources at the Walton College and in the City of Fayetteville to help. Not only do we have a full range of classes available through our degree programs, we also have the Small Business and Technology Development Center, Startup Junkie, the Brewer Family Entrepreneurship Hub and many other resources available to you.

Do it!