Confessions of an Entrepreneur: The Typical Entrepreneur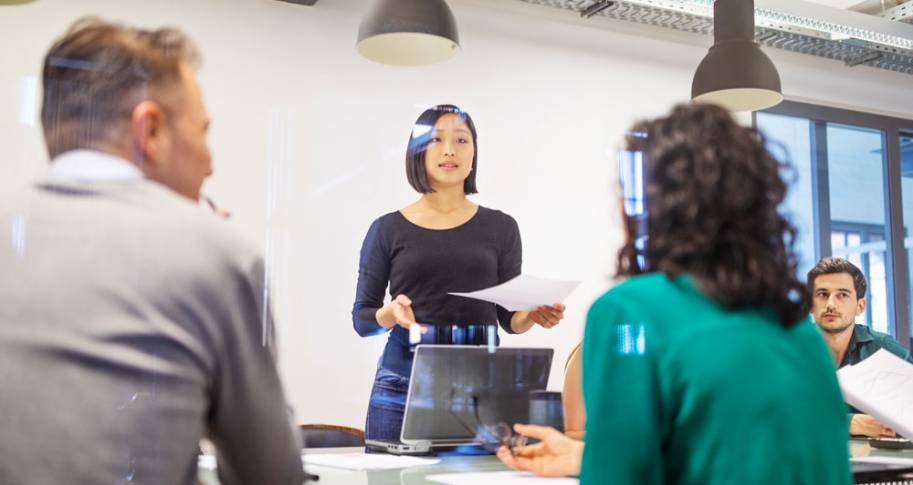 September 29, 2020
|
By Mark Zweig
Let me start this blog post by stating what may be obvious. There is no such thing as a typical entrepreneur.
That's one of the great things about entrepreneurship — it is an option for virtually anyone. There are successful entrepreneurs in every age, sex, race, ethnic origin and disability category.
No stereotypes apply here!
But then again, there may be some qualities these successful entrepreneurs have that bond them together — qualities not everyone possesses. Here are some I have observed in the preponderance of successful entrepreneurs I have met and/or worked with over the years.
They are passionate about something.

Successful entrepreneurs want to fill an unfilled need, help some segment of the population, do something better than it is being done now, or bring something to their area that they think people will want. They are excited about what they do and feel it is a worthwhile use of their time.

They are obsessed with their passion.

They know their purpose in life.

Successful entrepreneurs are driven by purpose. Passion for something may be their interest — but their true dedication comes from a deep-seated sense of purpose. They want to right a wrong. They want to improve the quality of life. They want to contribute to solving a societal problem.

Whatever their business is, even those that may seem trivial or unimportant to a casual observer, successful entrepreneurs see how that fits into the greater good and that is motivational to them—and hopefully everyone in their organization.

They are willing to work really hard.

Success rarely comes to those who put in a half-hearted effort. Successful entrepreneurs — along with being passionate and purpose-driven — are willing to do the hard work required to achieve their goals. That means work doesn't shut off at 5 p.m. or on weekends, and they may have things that have to be attended to at all hours of the day or night.

Omar Kasim, founder of Con Queso, Juice Palm, and Ploma Quesadillas (a former student of mine) works constantly to keep his three businesses thriving in the midst of a huge restaurant industry-wide COVID-19 slowdown. He is personally managing each of his locations and will put in a 100-hour week if needed.

They are responsible.

That means they take their commitments seriously. They pay bills on time. They don't violate laws. They are honorable. They act ethically. They realize they have only one reputation and don't want to jeopardize or destroy their future by doing something stupid or short-sighted.

They are responsive.

They respond to calls, texts and emails promptly because they don't want problems to fester, don't want to lose business, and know that being responsive shows respect for other people. They know how to treat people so people like them and want to do business with them.

One local real estate entrepreneur, Jim Lindsey, was legendary for returning every call every day before he went home at night. He would be the last person in the office so he could accomplish something he thought it was so important.

They can sell — to clients, customers, lenders and potential employees.

Like it or not, entrepreneurs have to be effective sellers. It doesn't mean they are all going to be aggressive cold-callers (although that can be an effective tactic for many businesses). They don't fit a stereotype of being slick, glib, fast-talkers. That said, they will know how to gain people's trust and how to be good listeners and problem-solvers and will be enthusiastic about their business and their product or service offerings.

Everyone has to sell!

They have high standards that they personally exemplify.

"Good enough" is not the quality that will blow people away so that isn't good enough. Everything has to be done right—at least to the best of their abilities. And they will set that example for everyone else. I can't tell you how many successful entrepreneurs I know who personally respond to customer service calls or emails so they are aware of the quality of what their business provides.

Dave Weiner, founder of rapidly-growing Priority Bicycles in NYC, is a great example. He mans the customer service desk at times during the day or evening. So does Jay Steinfeld, founder of the $200+ million blinds.com.

They are obsessed with their idea and their work.

That may border on being annoying to friends and family, but it is through this concentrated thought that they navigate the bloody waters of the marketplace to create a successful business. They know if they aren't obsessed with it, who will be?

One of my best friends, the late Joe Lalli, who was managing partner of $60 million annual revenue landscape architecture firm, EDSA, in Fort Lauderdale, would talk about their business and their projects non-stop. He used to call me every weekend and worked right up until a couple days before he died.

They can do more than one thing at a time.

Yes, being able to multi-task is essential because most entrepreneurs have many hats to wear in their business and so many different people who want their attention and other demands on their time. You have to juggle.

They have a curiosity about things and are constantly learning.

That is how they constantly innovate. They stay up with what is going on in the world and learn from the experience of others. They don't hesitate to read a book or seek out the advice of others on subjects they feel they need to know more about. They ask questions, attend seminars and do secondary research. They stay up with what their competitors are doing.

Learning and improving is a way of life for the successful entrepreneur.

They are natural team builders.

They know how to find good people and how to get them turned on to join their team. They are good with people and have a knack for getting them into the roles they are best suited for. They are good delegators. They know how to make other people feel good about what they are doing. And they are constantly looking for who they want to hire next if they can afford to.

It's much like being a professional sports coach.

They are relentless marketers and promoters.

You cannot underestimate the importance of marketing, advertising, public relations and selling in a constantly-growing entrepreneurial business venture. Good times and bad, successful entrepreneurs keep their foot on the marketing gas pedal because they know this is one of the most crucial things they can do to keep their businesses afloat and growing.
What do you think of this list? Agree? Disagree? Any glaring omissions we need to add? Email me at mzweig@uark.edu with your thoughts!