Confessions of an Entrepreneur: Things You Can Do Right Now
Things You Can Do Right Now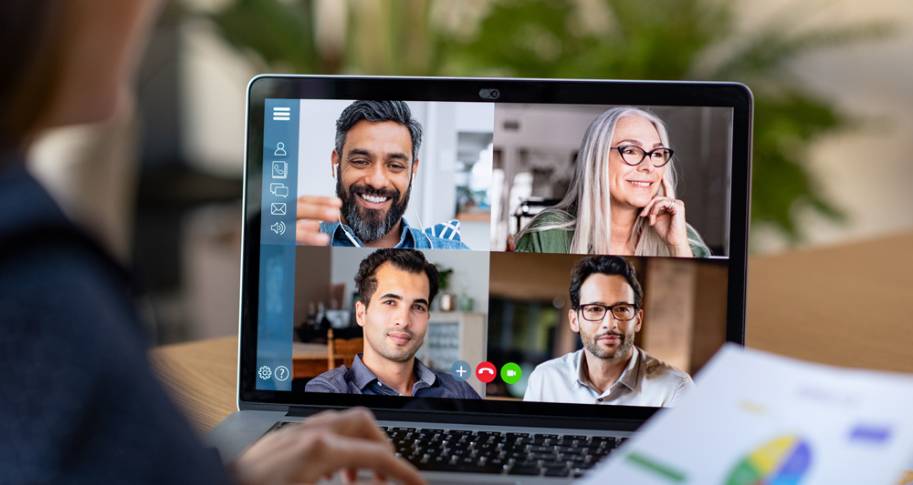 April 22, 2020
|
By Mark Zweig
Millions of small business owners right now are grappling with the effects of the COVID-19 virus on their business. Sudden and dramatic revenue declines have put incredible strain on what are already thinly capitalized ventures.
No question the "Payroll Protection Program" loans (much, if not all, of which is potentially forgivable and won't have to be paid back) under the CARES act will help many small businesses survive for another two or three months. Money is starting to flow there, and as of today, there is already talk of adding another $350 billion to help fund that program.
The SBA Economic Disaster Loan Program is another potential source of capital for small businesses and source of low interest loans from $25,000 to $500,000. But that appears to be bogged down. I know people who applied 12 days ago and still haven't heard anything about the status of their applications. So school is still out on this one.
Help for Arkansas Small Business
And then in Arkansas, we have the Quick Action Loan Program, which can give up to $25,000 to individual businesses, most or all of which is potentially forgivable. While funds are limited, some businesses will be eligible to get a share of the $4 million pool. There is currently talk of adding another $3 million to this pool.
In spite of these programs, some businesses won't survive this thing.
I am already hearing from restaurant owners here in Fayetteville, Arkansas, who will not be reopening. Their margins are just too slim and overhead too high to make it on the basis of carry out and delivery alone. That said, if I were in the restaurant business today, I would be doing a variety of things.
Besides operating with a skeleton crew, I would implement steps to ensure the health and safety of both my workers and customers, and then relentlessly promote each and every one of these on every social media (and other media channel) available to me.
I would pare back my menu offerings to a few of our best and have a geographically restricted delivery area to ensure the food was fresh when it got to my customers. Finally, I would talk to my landlord about reduced rent or rent abatements if I could get them to make it through the next few months.
Time to Examine Every Aspect of Your Business
No matter what business you are in, it's time to examine everything. I like to look at the businesses I either own or am involved with from the standpoint of how many months can we go with a significantly reduced revenue stream.
When it's only two or three months before we can't pay the bills, I'm worried. When it's five or six months, I'm less worried. If it's a year, I'm less worried still. It's important to have realistic revenue expectations and to know exactly what your monthly costs are to be able to make this quick but necessary calculation.
Any additional costs you can cut or new revenue you can find extends out the number of days you can survive. Survival is the single most important objective right now. One thing is for sure – you won't be able to participate in the recovery that will come at some point if you aren't still in business.
Pay Attention to Marketing
Marketing is another area that needs a lot of attention in small businesses right now. You cannot keep doing the same things you always did and act as if nothing has changed. Everything has changed!
I'm still seeing television commercials that were clearly made before this crisis. I'm still seeing social media posts that make no acknowledgement of the current situation. And speaking of social media, while it's great to acknowledge the times we are in, it may be time to do something more than promote social distancing and hand washing (not that they aren't crucial). You are not distinguishing yourselves by showing your home office workspaces, sharing screenshots of Zoom meetings, showing pictures of your pets or posting pictures of meals you prepared or those from trips you made that wish you could take again.
How about more original stuff on how people are using your products or services, specific actions you are taking to protect workers and customers, helpful information for other businesses, and promotion of NEW products or services that your client and customer base need?
Of course, that means someone who really understands the clients and customers and market needs to be actively involved in what gets tweeted, posted and shared. It can't just be delegated to a low-level employee with knowledge of how to use the tools but little knowledge of the customers as so many businesses seem to do.
Spend Time Listening to Employees, Clients, Customers
Probably the single most important thing you, as a small business owner, can do right now is to spend a lot of time talking to both your employees and your clients or customers. If you are going to make it through this thing and come out the other side you have to know the fears, frustrations, problems, and worries of your internal and external customers, and then act quickly to do anything you can that helps them.
Ownership and management must be on the front lines right now. It's not the time to be one of those generals working out of a bunker, miles from the battlefront!
For what it's worth, I'm grappling with all of these things myself right now. We are all learning every day. I won't pretend to know what the future holds nor claim to have all of the answers. I will say, however, that I don't give up easily, and won't let myself be a willing casualty of this downturn through my own inaction.
Now is the time to work harder than ever and do everything we can to not go down.