Confessions of an Entrepreneur: Thoughts on Strategy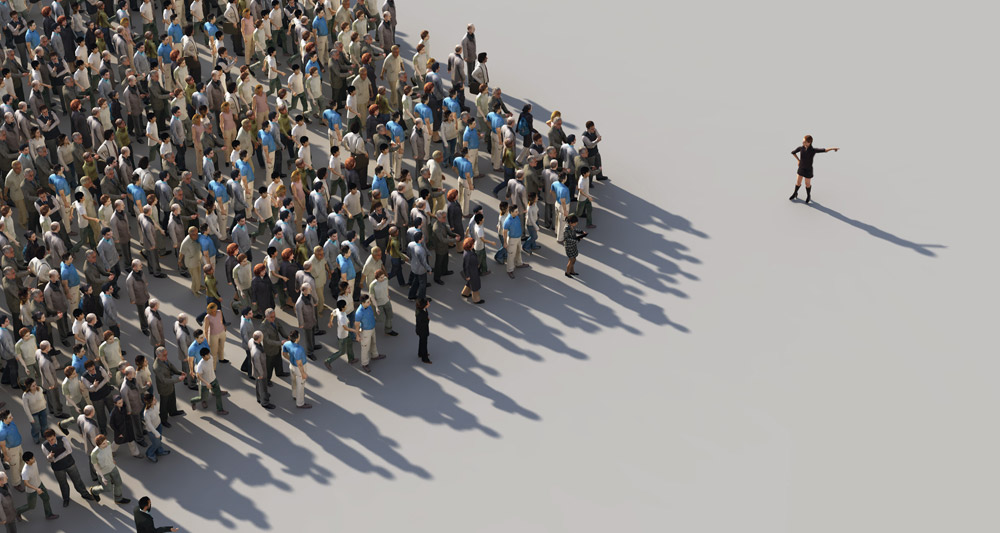 February 12, 2020
|
By Mark Zweig
I have seen and worked on many strategic plans. Although it does happen occasionally, it's rare that I work with someone who really understands what "strategy" is.
What some companies call a strategy in their business plans, I would call a mission. I have also seen what I would call action items masquerading as strategies.
Defining your strategies is not just an academic exercise, but it is something that can be crucial to your success.
I define strategy as your "philosophy of business." It's all about how you do things in your organization. It's your fundamental approach to solving a recurring problem or managing a critical organizational function.
Strategies are directional.
And you need strategies for everything – marketing, recruiting, leadership transition, information sharing, quality, customer service and more.
Properly crafted and communicated, strategies should guide all decision making and the daily actions of everyone in the organization. Strategies set direction and guide management decision making. And whatever strategies are adopted, they have to be in sync with each other.
Many businesses do a poor job at clearly defining their strategies. There are a number of reasons for this.
The top managers may have different ideas about what the strategies should be and those have not been resolved. Perhaps leadership never bothered to explain to everyone why certain strategies were needed. The language used may have too many clichés and it turns off rank and file employees. By the time they have been committed to paper, such strategies are so watered down that they could apply to any business. A lack of clarity results in them being ignored.
Another possibility is that the strategies have been clearly defined by top management through a planning exercise, but then those are never communicated to frontline managers or their employees. They exist, but frontline managers don't even know what they are.
This happens more often than you might think. Some firms have management that acts as if the business plan should be kept in a locked vault.
With busy managers who have a natural bias toward action, along with disdain for the strategic planning process (often thought of as a "navel contemplation" exercise), it's no wonder that decisions get made to do things that conflict with what the firm's top management really wants to do. That can waste money or cause embarrassment or create needless conflict among employees or groups of employees, and the company is unlikely to achieve its short- or long-range goals.
Here are my suggestions on how to create better, more meaningful strategies in your firm:
Prior to strategic/business planning, get input from all of your employees, clients, customers and suppliers on what they think the organization does well, what they think the organization can improve on, and more.
Break the planning process down into two main parts – the strategic plan and the annual operational or business plan.

The strategic plan, at a minimum, includes your mission (why you are in business), your vision (what you are trying to become by some point in the future) and your strategies (your philosophy or approach to something the organization does).

The annual business plan includes quantifiable and measurable goals as well as very specific action items (specific tasks assigned to someone with dates to accomplish them by).
For the most part, the mission, vision and strategies should remain relatively consistent over time. Of course, at some point, the vision may be achieved and entirely new strategies must be created to help achieve a more ambitious vision, or to help the business remain competitive due in a changing environment. Because the strategies are so over-arching and impact everything, you must be careful to not radically change them too often.

For example, early in my career, I became a junior partner in an engineering firm that was based in Memphis and had strategy to focus our business in the Midsouth region where we had offices with strong local connections. Besides Memphis, we had offices in Greenwood, Mississippi; Huntsville, Alabama; and Little Rock, Arkansas.

Then our top management impulsively decided to become a full-service architecture and engineering firm, and acquired a Nashville-based architectural firm. Overnight we became a national A/E firm with a growth strategy of using any project that took us out of the Midsouth as a jumping off point to create a new office. We quickly added offices in Anchorage, Alaska, and Seattle, Washington, with plans to add even more.

When problems developed in our relationship with the Nashville firm we acquired after about six months, we divested them, and once again decided to be a Midsouth-focused firm.

Problem was by then we had a lot of investment in the new national plan, with people and overhead commitments that made it hard to quickly undo. The firm struggled for several years after to make a profit and the employees (myself included) were confused by our schizophrenic changes in strategy.
Development of good strategies may take some outside help. As this is something managers don't usually do on a daily basis it may make sense to get some qualified assistance.

Specialized strategic planning consultants can provide you with both the necessary processes and specific guidance to help you develop appropriate and meaningful strategies. Just be sure to find the right ones.

I recommend finding consultants who not only have significant strategic planning experience but also have experience working for firms in your industry. Less learning at your expense!
Whatever strategies are adopted, communicate these to every employee in the firm along with some background on why these strategies were developed and why they are crucial to your success. Also communicate how they will be implemented or practiced on a daily basis.

This will make them much more meaningful and increase your odds of success in making them real. Every single thing the firm does should be consistent with its stated strategies.
Each year, at a minimum, review your strategies and see if they still make sense, or if they need modification or need to be thrown out entirely and new strategies adopted.

There are times when a radical change in strategy could be in order. There are many examples out there of major strategy changes that were pivotal to the company's success.

Apple moved from being a computer maker to becoming an electronic device maker – a major strategic change. Netflix went from a strategy of mailing out DVDs to a digital electronic platform.

There are many more examples of businesses that stuck with their strategies for how they did things for too long and didn't survive.