Confessions of an Entrepreneur: You Shouldn't Have to Kill Yourself
You Shouldn't Have to Kill Yourself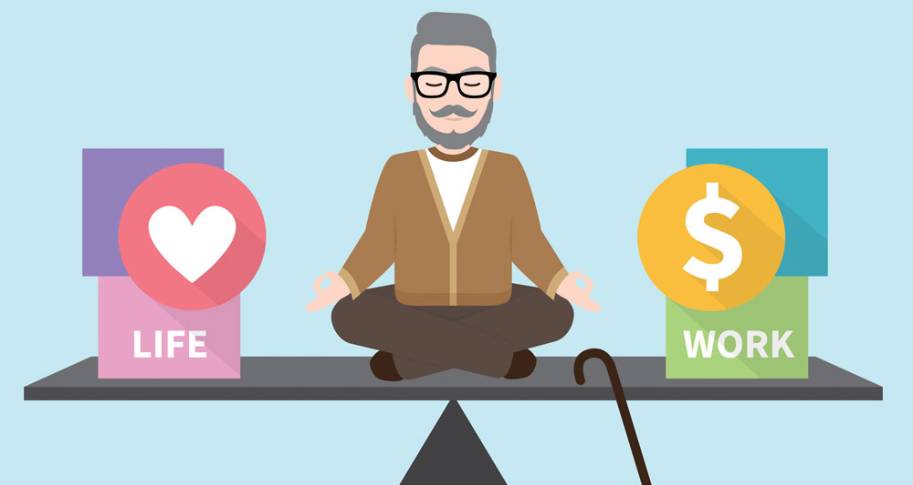 October 13, 2020
|
By Mark Zweig
I see a lot of articles about famous entrepreneurs who talk about how you have to work 100-hour weeks in order to be successful.
Elon Musk, for example, is one who is frequently cited as working 120 hours a week and sleeping on his factory floor. Steve Jobs was another one who supposedly worked 80-90 hours a week.
But is that really necessary to be successful? I get asked this question frequently by budding entrepreneurs.
My response is that there are many gradations on the "success continuum" between Elon Musk and Steve Jobs, and those who just work at their jobs or businesses 40 or less hours a week. Not everyone wants to or feels the need to be a billionaire. Sure, I can imagine it has its pluses, but maybe trading out every other aspect of your life for that kind of success isn't worth it to you.
I worked really hard when I was younger. I worked 50 hours a week in high school. I got my undergrad and graduate degrees in four years while working jobs and co-owning a motorcycle shop. I became an owner in an architecture and engineering firm at 26. I then started my primary business in 1988 at age 30 when I was married and had a daughter who was six months old.
I worked really hard.
There were years that I gave as many as 50 talks or seminars and billed close to a couple thousand consulting hours and was pretty much gone somewhere different every week. And yes, I was successful by most any standard. Not Elon Musk-successful or Steve Jobs-successful, but successful enough that our business grew by an average rate of 30% annually for 13 straight years and we got on the Inc. 500 list of fastest-growing privately-held companies two years in a row.
We did well enough over that time that we could easily afford to live in a 5200 square-foot house on six acres abutting the Charles River in one of the most expensive towns in the Boston area, drive fancy European cars and amass a collection of 20 or more motorcycles.
We had lawn people, a full-time nanny, house cleaners, pool maintenance people, snow plowers and even our own personal house painter on staff. My then-wife had her own business, too, a successful reading clinic. My kids had trainers for their horses that we boarded at an expensive facility.
But what happened next?
My then-wife, whom I had been with since the age of 18, became an alcoholic and prescription drug addict and had a complete mental breakdown. She spent more than 10 months in a private rehab facility. We eventually had a bloody divorce and I ended up with sole custody of my two young daughters with no contact allowed with their mother.
I had to turn over the reins of my business to my other business partners because I couldn't do my job. Coinciding with 9/11, our business completely flattened out. And while we had it under contract to sell, our buyers backed out post-9/11 and we had to slog through three more years in the midst of, and during the immediate aftermath of my personal crisis before finally selling the business to a private equity firm in 2004.
The point of all of this excruciating detail is that while I was by most any standard financially successful, a significant price was paid in my personal life that could have taken our whole family down. My complete dedication to my business, and abdication of practically all child-rearing and family duties to my then-wife created a lot of problems.
Was it worth the pot of gold we got at the end of the rainbow that allowed me to essentially retire at age 46? Will these kinds of problems develop for anyone who works like that to build their business or businesses? You tell me.
Since then I was lucky enough to become a teacher at the Sam M. Walton College of Business at the University of Arkansas. I ended up with my business back in a decimated state some years after selling it, turned it around with the help of a good friend I am now married to, started another business that became successful and got on the Inc. 5000 list, had two more daughters, got divorced from my second wife, and then re-sold my ownership interest in my original business a couple years ago.
In short, I repeated some if not all of the mistakes I made the first time around.
I am now lucky enough to have my third wife — someone who absorbed the entire responsibility for my other business (a one-time Inc. 5000 development and construction company). She, too, worked a ton of hours to get that business under control while I worked in my original business and at the U of A. It nearly killed her in the process and she, too, paid a price in her personal life. It was too much.
Today I am devoting my time to teaching and working with a few old clients. We are working to wind down our development and construction business.
But we have time. Time to think. Time to reflect. Time to pick up my second crop of kids from school. Time to take a walk. Time to read books. Time to spend on small home improvement projects. Time to spend one-on-one with my students and former students. Time to spend with our dog.
I prefer to define "success" as how much control I have over my time each day and who I spend my time with. While I make a lot less money than I was making 25 or more years ago, I am much happier. It's not a rationalization, either. All of that sacrifice to keep living in larger and larger houses and buy more toys was not worth the price paid. Sure, I learned a lot along the way, but....
My mission now is to spend the rest of my life sharing what I have learned along this journey to help other people. To the extent I can do that, while at the same time having a life I truly enjoy on a daily basis, avoiding the temptation of pursuing unending material acquisition and ego glorification will be my definition of "success" going forward.
Don't get me wrong. Building a business doesn't necessarily have to destroy your personal life or lead to an early death. You can balance all of it if you are thoughtful about the type of business you build and how you spend your time. Sure, you may have to work until 9 o'clock some time. But then maybe you can get home by 2 on another day. You need that time for other things. You also need time to think and reflect. It's essential to achieving work/life balance — or better yet — work/life integration.
It is possible.
You may not be the next Elon Musk or Steve Jobs and that's OK. You could actually be more "successful" than them — successful in life.
Just remember that no one ever said they wished they had worked more hours than they did on their deathbed!