8 Simple Tips For A Cover Letter That Gets You Noticed
July 29, 2019
|
By Stephen Caldwell
A journalist and writer who collaborates with the Walton College on a number of strategic efforts was asked to give his knowledge on the topic of cover letter creation.
The traditional cover letter can seem like a quaint but outdated element of the modern job application process, but its value isn't archaic to employers. Even in an age of email and online applications, a cover letter can make or break job-seekers' chances for getting resumes reviewed and taken seriously.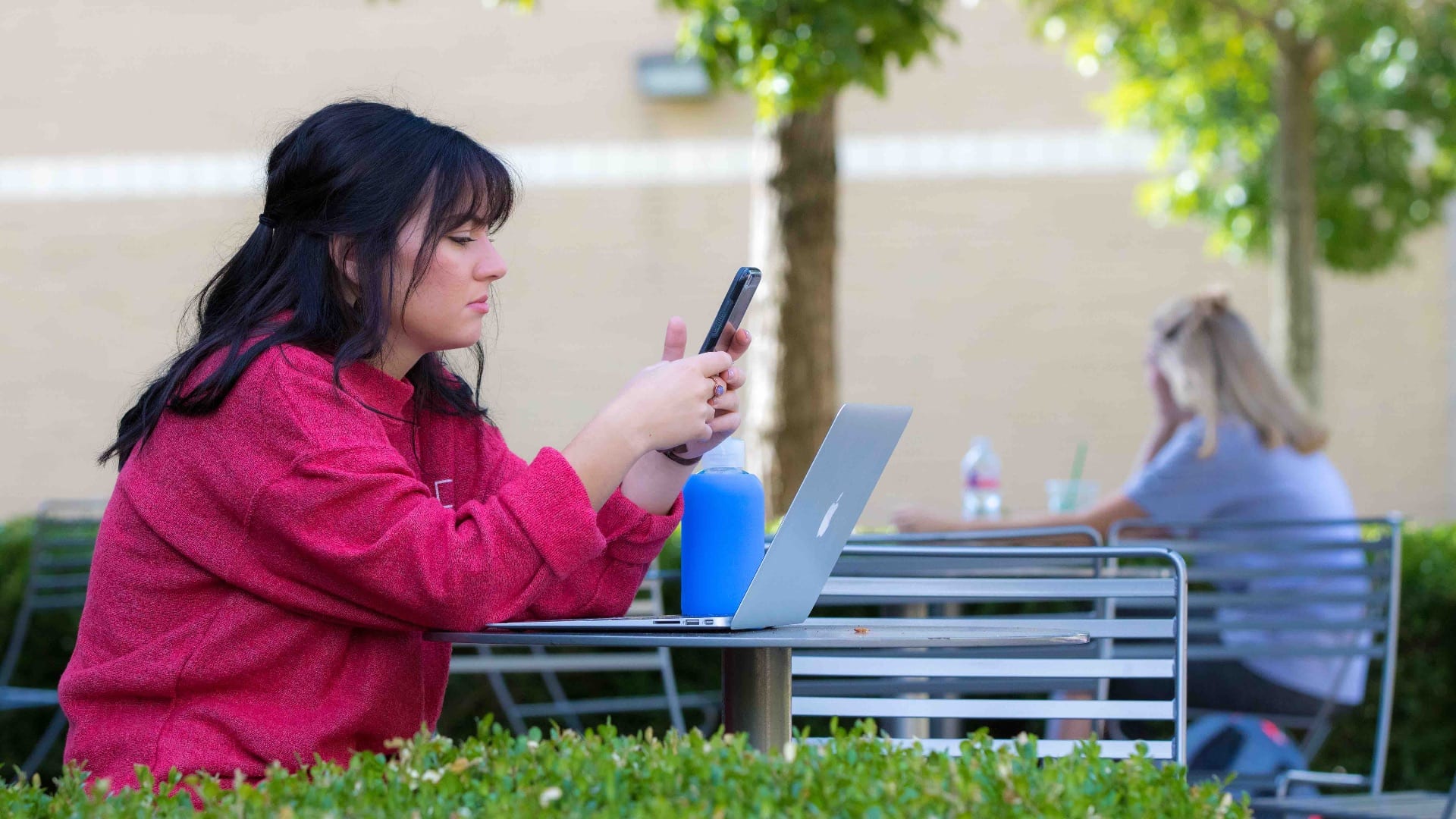 There's no law requiring you to include a cover letter with your resume, of course, but many employers expect it. Furthermore, you should relish the opportunities it provides. Taking the time to write a cover letter shows the employer you aren't lazy and provides you with a chance to distinguish yourself from other applicants.
This is good news, bad news, good news for many applicants. The good news is that a great cover letter requires the basic skills of writing, no more and no less. The bad news is that many students graduate from college without having mastered those basic skills. But the ultimate good news is that you're (hopefully) not one of those who failed to master those skills. You need some reminders and tips to get you rolling.
Many career-related websites provide advice on standard formats to use for a cover letter, and some even provide free templates. Monster.com, for instance, has dozens of samples that are specific to different types of jobs. Glassdoor.com offers a boilerplate template that anyone could follow. And ResumeGenius.com provides 40 free templates. Those are helpful, but what matters, even more, is the content of your letter. So, here are eight best practices to use when writing your cover letter.
Write Tight, Write Right – Write Long, Write Wrong
The cover letter should fit on one page, and your sentences should be concise and to the point.
Write To Your Audience
Put in the extra time to customize each letter to the person who will read it. Parts of your letter can be the same regardless of who is getting it, but you also want to address it to the right person and demonstrate you know something about that person, the specific job, the company, and its culture.
Start Strong
Write in active voice and avoid starting with a dependent clause, a question, a cliché, or by stating the obvious. For instance, rather than starting with "My name is …," begin with something like why you are the right person for the job, what led you to apply for it, or why you value the opportunity. Example: "Dear Ms. Alexander: Your CEO spoke to our Walton College class on entrepreneurship, and I became an instant fan of your company. I love what you do, and I believe I would be a great fit for your culture and add value with my skills. That's why I'm so excited to apply for your opening for (blank)." The key is to grab the reader's attention so he or she will keep reading.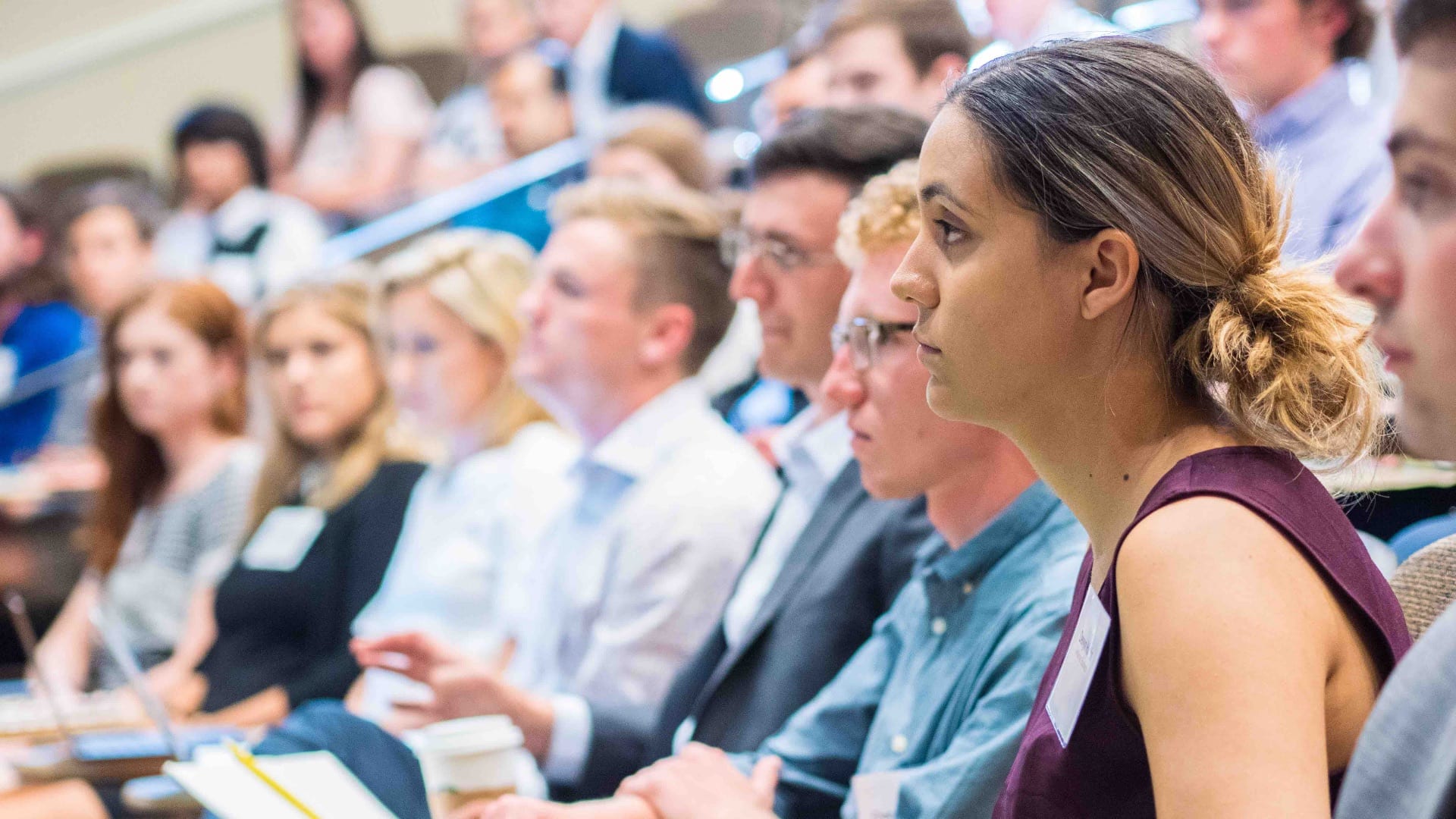 Answer The WIIFU Question
You don't want to work for an organization that has nothing of value to offer you, but the employer has legitimate expectations as well. The person screening your resume will almost certainly ask, "What's in it for us?" You need to have an answer. Emphasize your value, incorporate keywords from the job description, and reference the relevant experiences, educational accomplishments, and skills that show you can solve the problems the employer needs someone to solve.
Write Professionally But Conversationally
This isn't an academic paper, but it's not a letter to your cousin Eddie, either. Parts of your personality can, and should, show up, and you want to make the writing easy and enjoyable to read. If you go too far, however, you won't be taken seriously. That means no emojis and be very, very careful with any attempts to be cute, clever, or funny. When in doubt, leave the joke out. And while it's essential to convey enthusiasm, don't gush. Go easy on the adverbs and treat exclamation points like they are an endangered species.
Don't Build Roadblocks
A writing roadblock is anything that causes a reader to slow down or stop in search of clarity or to avoid confusion. A typo is a roadblock. Fancy fonts that are pretty but hard to read are a roadblock. An illogical statement is a roadblock because everybody knows taxpayers don't like jelly on their flip-flops. A factual error is a roadblock; that's as obvious as 2 + 2 = 5.
Finish Well
End with a short summary, and don't drone on with endless redundancies. Reaffirm your interest, provide an action item (politely request an interview, for instance), offer to provide additional information, and express your gratitude.
Measure Twice, Cut Once
The old adage in woodworking also serves writers well. Who would have known? In this case, "measuring" is editing the letter and "cutting" is sending the letter. Edit the letter yourself at least twice, but multiple times is even better. Run spellcheck after every iteration. Then have someone you trust read over it for you. And don't just read it on your computer. Reading a printed version and reading the letter out loud are two good ways to get a fresh perspective that often help you find ways to improve the finished product.
Once you've perfected the letter, save it as a pdf to ensure the formatting won't change, and then you're ready to send it.
A great cover letter is no guarantee that you will get an interview, much less the job, but not sending one almost guarantees that you won't. So, take the time not only to write a cover letter, but to write it well. It's been said that easy reading is hard writing. But it's worth it.