Under Pressure: How Hospital Governance Impacts Performance
Hospital Governance Impacts Performance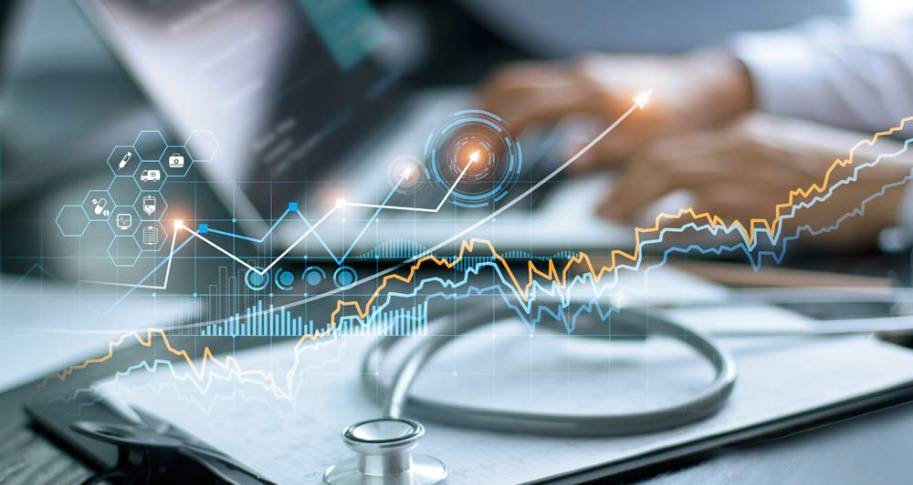 December 18, 2020
|
By Ryan Decker
Researchers:
David Dobryzkowski
Hospitals have existed in the United States since the mid-1700s – before the U.S. was officially a country.
You would think that by now, hospital management would be straightforward and efficient. Unfortunately, this is not the case. The complexity of the healthcare industry has made it challenging for hospital leaders to achieve their visions of a high quality and efficient streamlined system. While hospitals have been trying to improve performance, effectively implementing quality and process improvement programs continues to be a challenge.
COVID-19 caused hospital revenue to flatline and costs to drastically increase. Some estimates indicate U.S. hospitals lost over a billion dollars a day. Personal protective equipment (PPE) price increases and the inability to perform elective procedures drove these losses. The recovery could take years, so it is more important than ever for hospitals to keep costs low. How, then, can hospitals improve performance while simultaneously reducing costs?
The answer may be hospital governance, whether formal or informal. Researchers David Dobrzykowski and Kathleen McFadden analyzed 583 data points from 302 acute care U.S. hospitals related to governance in hospital operations in their article, "Examining Governance in Hospital Operations: The Effects of Trust and Physician Employment in Achieving Efficiency and Patient Satisfaction." Their research provides insight into how patient satisfaction and operational efficiency could be improved. The authors analyzed how trust levels between physicians and managers, and physician employment impact healthcare delivery.
The authors use the SSP framework, which asserts that a firm's strategy drives the development of structures necessary to improve performance. In other words, a strategy of minimizing waste with ongoing process improvement (lean) drives the coordination and collaboration between hospital workers (process integration). This collaboration improves performance, which this study measures by operational efficiency and patient satisfaction.
This framework examines the relationship between physician employment (whether a physician is an employee or independent contractor), trust, and the variables mentioned above to come up with governance solutions.
Waste Not, Want Not
To combat the inefficiencies of U.S. healthcare, many hospitals are turning to a lean strategy. The authors define a lean strategy as "the extent to which a hospital encourages actors involved in providing patient care to continuously improve processes to eliminate waste and nonvalue-added activities, while understanding the centrality of patients, adapting to change, and providing responsive, personalized care." A lean strategy focuses on reducing costs and the process improvements to do so – basically, doing more with less without sacrificing quality.
The authors test whether a lean strategy is positively associated with process integration. The results of the study support this hypothesis, demonstrating the benefits of a lean strategy for hospitals. A lean strategy seeks to increase patient-focus and minimize the waste generated by hospitals each year and improve process integration among healthcare workers.
A lean strategy promotes the use of cross-functional teams that include physicians in process design and improvement, bridging the gap between hospital management and physicians. Healthcare managers' influence is often diminished because they lack the professional credentials of the employees, such as an M.D. degree. Given this difference, physicians sometimes feel detached from hospital management.
The authors say that trust between parties improves the relationship between lean strategy and process integration, and that this relationship strengthens when physicians are employed by the hospital. The results of this study support this hypothesis.
Whose Team Are You On?
Compounding this detachment is the fact that many physicians are not hospital employees but are instead independent contractors. Given that physicians "drive as much as 80% of hospital costs and quality of care while [usually] having no financial or contractual interests in the performance of the hospital," achieving alignment between physicians and hospital objectives can be difficult. Hospital governance is so complicated that even if the physicians are employees of the hospital, they may not always "wear the home-team colors."
Even so, physician employment may help align a physician's actions with hospital's goals. Given the specialized nature of physicians, one goal is to improve communication between members of the hospital and focus on process integration. Dobrzykowski and McFadden analyzed how informal and formal governance structures are associated with process integration. They hypothesized both trust (informal) and physician employment (formal) to be positively associated with process integration.
While the results of the study support the link between trust and process integration, the results do not support the link between physician employment (formal governance) and process integration. The authors probed this result further and found physician employment to be "related to process integration when trust and [the interaction term of] lean strategy × trust are omitted from the analysis, indicating the substantial influence of trust." Trust and physician employment work together to improve process integration – with trust being especially important.
A Matter of Trust
Building on the results discussed above, trust plays an integral role in promoting process integration. Both the employed and independently contracted physician samples supported the link between trust and process integration. This makes sense, as physicians are more likely to cooperate, collaborate, and share knowledge with other members of the organization whom they trust.
Merenghi and Wofford (2013) found that physicians are trained to think and act independently and will not likely change their behavior due to a modified employment arrangement. They found physicians to have many loyalties: to their patients, fellow physicians, and maybe only then to the organization. This finding reinforces the results of Dobrzykowski and McFadden's study that links trust with process integration for both employed and independently contracted physicians.
On the matter of trust, one executive the authors interviewed noted: "Hospitals are spending a great deal of money to employ physicians because they think that they can then mandate their behavior, when it is the relationship that really counts." But another executive stated that "while having a relationship may improve teamwork, achieving efficiency is a challenge when independent physicians may have conflicting financial objectives." The researchers show that both trust and employment need to exist for process integration to occur. Even after the physician is employed by the organization, relationships and trust cannot be ignored.
There is clear evidence of the importance of trust and physician employment in structures such as process integration, but how does that translate into hospital performance?
Performance Under Pressure
Although there are many ways to evaluate hospital performance, the researchers chose operational efficiency and patient satisfaction because of their increasing importance given changing government regulations. Patients still expect quality care at a reasonable cost despite the challenges hospitals face. These expectations put pressure on hospital administrators and healthcare providers.
Previous research found that operational efficiency usually results in "standardized healthcare processes, reduced wait times, faster response times, better service delivery, and ultimately higher patient satisfaction." This led the authors to attest for a direct link between operational efficiency and patient satisfaction.
The results supported a positive link between operational efficiency and patient satisfaction. However, the researchers did not find a significant relationship between process integration and patient satisfaction for independently contracted physicians.
Interestingly, the authors suggest that independently contracted physicians treat patients "in a more independent fashion than an employed physician" which may explain the lack of a direct link between process integration and patient satisfaction. Even so, the alternative model did "provide a superior explanation of the influence of governance on the hypothesized relationships in the model."
Implications: Why Hospital Governance Matters Now More Than Ever
The U.S. healthcare industry faces a long recovery due to COVID-19, and effective governance will reduce costs while improving performance. Dobrzykowski and McFadden provide valuable insight into how lean strategy impacts process integration and how process integration impacts overall performance. Their work shows how trust and physician employment work in tandem to improve process integration and hospital performance by providing financial incentives and promoting collaboration and communication.
Outside of the medical field, independent contractors, or "gig workers," are becoming the norm in many industries. However, these workers still seek the guidance and support we traditionally associate with full-time employees. Trust, communication, and consistency improves productivity and morale among gig workers, and managers must invest the time and effort to keep up. Regardless of worker classification, trust and communication are critical to company performance.
As hospitals face unprecedented challenges, hospital managers and physicians now more than ever must work together to improve operational efficiency and patient satisfaction. In all industries, governance strategies influencing the relationships between managers and workers greatly impact performance.