How Technology Is Reshaping Retail Marketing
Technology Is Reshaping Retail Marketing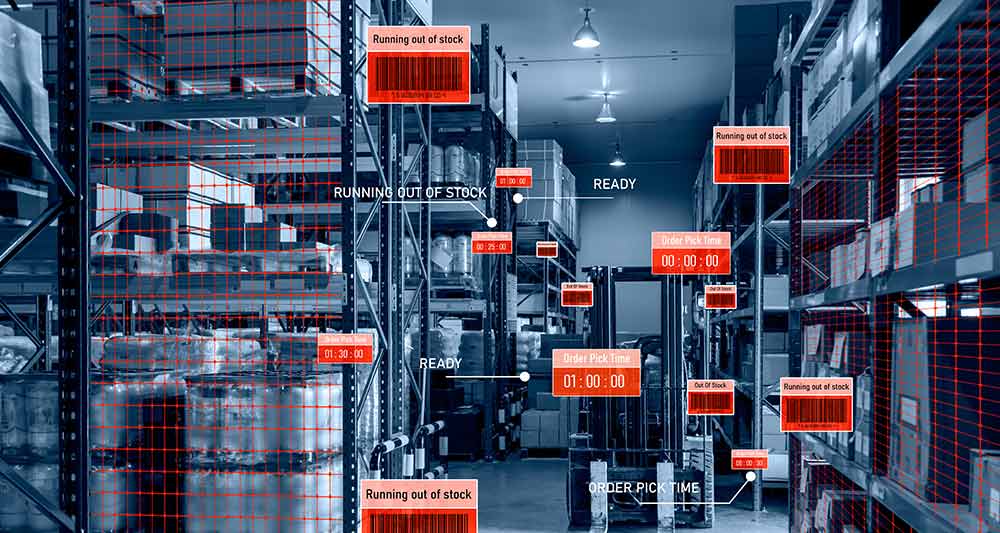 April 2, 2021
|
By Dinesh Gauri
Technology already was becoming the driving force in shaping the future of shopping and buying, and then a global pandemic hit and the transformation went into warp speed.
Consider, for instance, the impact COVID-19 had on movie-watching habits. While theaters went dark, the demand for content in homes spiked as consumers sheltered in place. As a result, new streaming services like Disney+ had much-better-than-expected launches, which was a good thing for Disney because its theme park business took a hit.
Or think about virtual doctor visits. Technology already had made this possible, but the pandemic made it normal.
And then there is retail. The biggest players – Walmart, Sam's Club, Costco, Amazon and Target – already were working furiously on ways to use technology to improve their speed of delivery and add efficiencies throughout their supply chains. Within a few months of the pandemic, however, piloted programs like touchless self-checkout and grocery pickup were ramped up and available at stores across the country.
This dynamic retail marketplace has forced retailers to rethink how to best position themselves to survive and flourish in the aftermath of the pandemic.
A key output of the 2019 "What's Next for Retail" conference was joint research by academics and practitioners that focused on the unique opportunities and challenges retailers were facing given the role of new technologies. The collaborative teams quickly pivoted – what choice did we have? – to include the fallout from the pandemic. The result was eight timely papers for a special issue of the Journal of Retailing that address the most pressing strategic issues of our day.
One of the articles specifically addressed how technology is changing retail, identifying and elaborating on what drives adoption of technology by shoppers, retailers, employees and suppliers, as well as what we can expect once technologies are adopted. It includes a look at technology's impact on retailing when it comes to things such as smart distancing, retailer disintermediation, sharing/gig economy, hybrid bundles and new retailer types.
Envision a Strategic Wheel of Retailing with new technologies at the hub and the traditional six Ps as the spokes. To stay competitive, retailers must carefully review how they are adapting the latest technologies when it comes to retail Place (including supply chain management), Product, Pricing, Promotion, Personnel and Presentation. The articles that resulted from the 2019 conference view the current state of retail with that wheel in mind.
One article called for a more customer-centric understanding of store formats. Brick-and-mortar retailers have nearly universally moved into online channels, and COVID-19 has hastened their commitment to operating and competing in this space. At the same time, many online players are moving into brick-and-mortar spaces. The fundamental challenge has been finding a way to operate all channels in a seamless, synchronized fashion with a true omnichannel strategy that optimizes all customer touchpoints.
Retailers can take two primary paths to remain relevant to customers. The first involves enhancing the customer experience, and the second is to decrease consumer friction. Technology plays a role in enhancing experiences, for instance, with concepts like mixed reality apps that allow for virtual tours so customers can see how a product looks and is used in a simulated real-life environment. For instance, Nike's augmented reality app allows shoppers to try on shoes virtually. Technology also plays a key role in reducing friction. Amazon, for example, reduces friction with its one-click ordering process, free second-day shipping and a sophisticated recommendation algorithm.
In an article on sustainable retailing, meanwhile, the authors proposed a "closed-loop model" that starts with raw materials, integrates suppliers and manufacturers, then passes through retailers to reach consumers and, ultimately, disposal. Retailers today must acknowledge the entire loop and establish and maintain standards for the whole supply chain, managing and reinforcing the 3Rs: Reuse, Reduce and Recycle. Academics have a unique opportunity to collaborate with retailers and other members of retail supply chains to study and advance best practices in sustainability.
For some retail giants, recent advancements have led to greater market power. Digital-first retailers like Amazon and physical-first retailers like Walmart and Target, for instance, have a growing footprint and are transforming into marketplaces themselves, providing new opportunities for smaller retailers and third-party sellers to compete using their technological platforms.
A third article focused on the impact technology is having on private label strategies. Some retailers like Costco and Sam's Club focus on marketing their private labels under one umbrella brand, while others like Amazon, Target and Walmart provide a range of private-label brands.
The research team recommends that retailers make better use the data and analytics now available to them to develop a "smart private label" strategy that builds in attributes other than price or quality. Retailers can enhance the relevance of their merchandise by making sure it is (1) unique and original, (2) local, (3) sustainable, (4) fashionable and (5) artistic. They also can rely on social media to amplify their merchandise and promotional messages.
Retailers also are facing opportunities and challenges with their marketing communications in the digital age. The team that authored an article on this topic found a growing need for retailers to use advancements in technologies to make the right offers to the right customers at the right time. As customers move through their shopping journey, retailers must think strategically about how their messaging influences customers to move from the consideration and evaluation phase to the buy phase to the loyalty phase. Their research drives home the need for retailers to tailor their message carefully to drive positive metrics for the company.
How those messages are tailored, of course, depends largely on the data. Information extracted by artificial intelligence, for instance, will be integral in determining pricing strategies. Or, consider how information about those prices might be displayed moving forward. An article on creative and innovative merchandising notes the potential for offering shoppers digital pricing information. A mannequin in a clothing store, for instance, might have pricing options for bundling purchases imbedded in digital formats. The article highlighted four central areas in which creative merchandise displays can use technology to better evoke sensory reactions – design, ambience, social and trialability.
Another article focused more on issues related to the exchange of data between a firm and its customers. The authors developed a framework for examining the drivers of consumer data disclosure, consumer evaluations of the terms of the data exchange and consumer consequences.
They also address the complicated issues of customer privacy and data breaches. Customers, for instance, face a "privacy paradox" when it comes to how much and how frequently they share data, and retailers must grapple with what, if any, expectations customers have when it comes to the intimacy of their data and the value they get for sharing their data. Data breaches, meanwhile, are an explicit violation of the terms of the data exchange, and such breaches can cost a firm the confidence of its customers while also drawing fines from regulators.
AI, machine learning, big data analytics, automation, augmented reality, robotics and other emerging technologies are now essential elements for crafting retail strategies. The retailers that have effectively pivoted using technologies have served their customers the best and set themselves up for the future. Lifestyles, shopping habits and purchasing preference have shifted during the pandemic, and they will continue to change as restrictions ease.
But retail will never be the same.
The articles in the special issue all identify future issues for topics that can be explored in research and at future conferences that include academics and practitioners. These ongoing collaborations can help corporate executives and researchers understand the changing landscape and make smarter decisions going forward.