The Integrity Crisis and 7 Things Business Schools Can Do About It
Integrity Crisis: 7 Things Business Schools Can Do
May 20, 2020
|
By Cindy Moehring
What's the matter with business ethics? Based on the headlines we see most days, that's a very relevant question. It also happens to be the title of a Harvard Business Review article that was written 26 years ago by Andrew Stark. Rather than writing about the business ethics issues of the day, the article focused instead on what was wrong with business ethics in business schools and how it could be improved.
In a nutshell, the author said the approach to business ethics has been too general, too theoretical and too impractical for application by future and current business leaders. The path forward, Stark wrote, included creating awareness of fundamental ethics principles that govern actual business practices and acknowledging and accepting the messy world of mixed motives and moral conflicts, and then getting practical about solutions.
As the article pointed out, business managers need to know how to design corporate structures, incentive systems and decision-making processes – all of which are nuts and bolts business issues, riddled with practical ethical implications if not designed correctly.
While this may sound simple to do, it is not. Twenty-six years later, companies still don't have it all figured out. Take, for example, two recent corporate scandals. First, Wells Fargo's aggressive desire to cross-sell products, which resulted in a massive fraud and millions of fake customer accounts. Wells Fargo just paid a $4 billion fine for this behavior and is still trying to right the ship. Second, Boeing's desire to cut costs and hit tight delivery deadlines to win business and stay ahead of the competition caused the company to fail to live up to its obligation to make safe airplanes. In both cases, corporate structures, incentive systems and decision-making processes have been called in to question as contributing factors.
Business schools have a role to play here in making sure current and future business leaders learn from these situations and avoid making the same mistakes. Progress has been made within business schools since the article was written, but the almost daily headlines about corporate scandals reveals an apparent normalization of unethical behavior in society today and confirms that more needs to be done at more business schools.
There are seven things business schools can do to help reduce the current crisis of integrity in business:
1. It starts with awareness.
Business ethics is a topic that all business students should be familiar with because it will affect all of them, regardless of their major or the career they end up pursuing. Rather than thinking of business ethics as a stand-alone course that only some students take, ethics should be integrated into the business school curriculum in two significant ways. It should be taught to all business school students during their freshman year, and it should be integrated across the curriculum. Students in marketing, information systems or accounting classes, for instance, should discuss related ethics issues as a part of the class. This allows students to see the integration of business ethics into the core subjects they are studying and may end up practicing.
2. It should be practical.
The approaches to business ethics should be practical enough that students can easily apply what they learn in their daily lives. Offering practical tips at the end of any business ethics discussion can go a long way toward providing the bridge between learning about it and applying it in life.
3. It should be grounded in a succinct set of basic business ethics principles or concepts.
Establishing core principles or concepts around business ethics helps ground any discussion on the topic. It can also help cut through the noise of situational discussions that come and go with the news cycle and make sense of the news stories themselves. Business ethics principles or concepts can cut across geographical and cultural divides and enable everyone to speak a common language.
For example, John Hasnas, a professor at Georgetown Business School and Law School, argues that at least five succinct business ethics principles implicitly exist within a business relationship if you want to establish trust and have effective relationships:
- Speak up. (Saying you were ordered to do it by someone else, doesn't work.)
- Avoid fraud and improper deceit. (Don't engage in deceptive practices designed to cause someone else to act in a way not voluntarily agreed to and without their consent.)
- Respect everyone's autonomy. (There are no second-class citizens in business, so avoid discriminatory and harassing behavior, etc.)
- Honor your contract terms. (Live up to all the express and implied claims made about your product or services.)
- Avoid physical coercion. (No forced labor.)
There is at least one additional principle or concept I think should be considered in light of the technology-enabled world in which we live, and will continue to live in: Avoid technology that is not transparent and can't be explained. (Saying the machine made the decision and you can't explain why it doesn't work.) These principles represent areas where business ethics (and legal) issues frequently arise and should serve as warning signs. If one of these concepts could be implicated in a business situation, then business managers and future business managers should learn to slow down, ask questions and consciously consider their actions.
4. It should be relatable and relevant.
The overall approach to business ethics by business schools should be relatable and relevant to the world around us. There is no shortage of current events upon which to draw content – from large, public companies like Volkswagen and their emissions scandal to startups like Juul and their e-cigarette marketing to youth to Varsity Blues and bribery to get students into college to baseball and the Astros cheating to win the World Series. Every one of these business ethics failures can be grounded in at least one of the basic business ethics principles. Being able to see where these situations fit in relation to those principles is important for awareness of future, similar situations. The more business schools talk about relevant business ethics issues of the day and relate them back to basic business ethics principles, the more equipped students and business leaders will become at recognizing issues. Once recognized, the situation can then be analyzed and dealt with accordingly.
5. It should be experiential.
An experiential component is a critical complement to the overall approach business schools should take to ethics. Everything from small group discussions and analysis of relevant current events to business ethics case competitions where student groups dive deeper into a root cause analysis and solution-oriented presentations can be helpful. Perhaps projects of the greatest significance are those where real-world business ethics problems are being solved by students. For example, a non-profit organization with a mission to get shoes delivered to developing countries has to contend with supply chains that are rife for potential bribery and corruption. Posing these challenges to students and letting them design processes, procedures and controls helps both the students and the business community in a practical, experiential way.
6. It should build bridges to the community.
Business schools should work to create a business ethics bridge that connects them to the collective businesses in their metropolitan area. The goal is to create a strong, overall community commitment to operating with integrity among the businesses. It's a call to "stand united" in the important mission of improving business ethics in a tangible way for the communities they serve and in which they live. Business ethics is often discussed at the individual level, the corporate level, the national level, and the international level. What's missing is a discussion of and commitment to business ethics at the metropolitan level. Bringing together metropolitan business leaders from for-profit and not-for profit companies of all sizes to learn, share best practices, discuss current events, and create a community of integrity can be vital to the overall health of an area.
7. It should enhance the school's culture of integrity.
Finally, business schools should look to enhance their culture of integrity, just as any stand-alone organization would. There are many ways in which this can be done, and several are identified in Building a Culture of Honor and Integrity in a Business School by Jennifer Eury and Linda Trevino. The authors discuss how this was done at Penn State and point to things such as engagement of the dean, an honor code, regular rituals to support it, external, independent periodic culture surveys, regular internal communication on the topic of business ethics, and embedding it in to processes such as hiring and evaluations. This type of internal program creates awareness and buy-in from the students, staff, and faculty, and prepares students for being part of an organization with high standards once they leave school and enter the business world.
Post Author: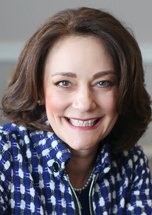 Cindy Moehring is the founder and executive chair of the Business Integrity Leadership Initiative at the Sam M. Walton College of Business at the University of Arkansas. She recently retired from Walmart after 20 years, where she served as senior vice president, Global Chief Ethics Officer, and senior vice president, U.S. Chief Ethics and Compliance Officer.