A Journey Toward Empathy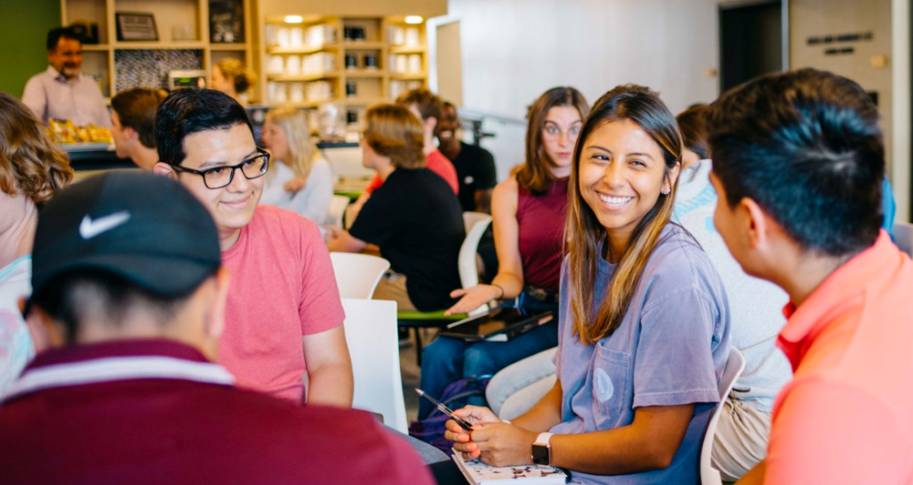 March 13, 2020
|
By Jessica Salmon
The journey toward becoming a more innovative organization (or individual) requires opening yourself up to a deep understanding of the people you identify as users or customers.
As Greason and Cashwell remind us, "empathy requires an ability to suspend judgement and bias to walk in another's shoes." This takes time in an already time-pressured world, and it takes commitment. It feels unproductive and nonessential when you look at short-term metrics.
As a first born, type A, Birkman red, empathy is hard! Personally, I have had to let go of expectations and biased judgements in order to truly open myself up to the art of discovery. This vulnerable posture has been a primary driver of individual growth for me over the last five years.
While empathy is powerful, it is not always practiced or spoken about within organizations. Brené Brown writes extensively on this topic in her latest book Dare to Lead. She suggests, "Empathy is one of the linchpins of cultures built on connection and trust – it's also an essential ingredient for teams who take risks and show up for rumbles."
What We've Learned from Practicing Empathy
Within the Office of Entrepreneurship and Innovation at the University of Arkansas, we have worked hard to make empathy a common practice; it is seamlessly woven into the fabric of our vision and purpose. Here are a few key results we've found if you choose to practice empathy:
You WILL learn something
Your priorities become painstakingly clear
You generate innovative ideas
You WILL Learn Something
Empathy mapping — one of the tools we've incorporated into our strategic planning process — engages our stakeholders and end users in a dialogue about how they feel. These feelings are related to our team and the programs we provide (e.g. workshops, classes, design teams, internships). We want their feedback and information about what we can do better.
In one of these exchanges, our executive director Sarah interviewed a student who had recently left one of our programs. After intent listening, a paradox was revealed: we emphasize the importance of failing fast in training and workshops, yet we have only been highlighting success stories. Sarah realized how this could encourage unrealistic student expectations and leave them disappointed.
Brené Brown reminds us, "perspective-taking requires becoming the learner, not the knower." This idea of learning without being defensive can give us feedback we need and lay the foundation for brainstorming.
After Sarah's conversation with that past student, our team was off to the races when it came to utilizing what we learned. We had a foundation for embracing our mistakes and growing from them.
Perspective-taking requires becoming the learner, not the knower.
– Brené Brown, Dare to Lead
Your Priorities Become Painstakingly Clear
Whether you are in an academic, corporate, or a nonprofit environment, creating regular feedback opportunities is part of the process. Ingrained in each of our programs is a survey process that quickly allows students to share feedback. These surveys have been the genesis for our new program development.
Over the past year, our team has almost doubled the number of new programs to meet the demand of our student community. Open responses embedded in surveys take time and require deeper analysis, but admittedly, these sections are what has driven most of our new program development. Each team member is committed to carrying this feedback to the broader team.
As a basketball player trains to have "quick feet'' to proactively anticipate where the ball is going, integrating empathy actively prepares our team for user desires and expectations. We are able to generate small-scale experiments to validate those user insights.
Pavlovich and Krahnke, drawing on neuroscience research, suggest, "Empathy causes people to act in ways that benefit and enhance outcomes for others." As a team, we make choices every day to prioritize the voice of students.
Incorporating this decision-making process into our strategy is as much sacrificial as it is freeing. We emphasize accountability, which comes with freedom as well restriction. Sometimes it is easier to take on too much or too little, but feedback loops help with those tough choices of what or what not to do. We listen without becoming defensive.
You Generate Innovative Ideas
Across our executive education program Innovate 2 Lead, we've partnered with a team of researchers in Walton College. This partnership is intended to develop and deploy an assessment that incorporates creativity, empathy, innovation, and psychological safety. This assessment enables participants to garner valuable insights, understand strengths, and create opportunities.
Within our sample of workforce employees, we have found a relationship between trait empathy and imaginativeness. The imaginativeness we are referring to is the cognitive ability to combine imagination with knowledge as means to generate ideas for new value.
Trait empathy also relates to employees' innovative actions within organizations. The higher an individual's perspective taking score, the more innovative behavior reported. Essentially, individuals with higher empathy scores tend to contribute more to an organization.
The Next Steps
Empathy takes you on a journey. Are you ready to "write a new ending for yourself, for the people you're meant to serve and support, and for your culture"?
We have created opportunities to experiment within the traditional environment of higher education. We are a landing place for new ideas and can test them quickly. We hope to export successful experiments into the curriculum, and other formal structures of the broader system.
Regardless of bureaucracy or organizational constraints, creating a culture that empowers individuals to practice empathy breeds innovative ideas. We have tested this and we believe this. It is important to consider this information and prioritize the needs of those around you.