Keeping Up with the Clusters
Keeping Up with the Clusters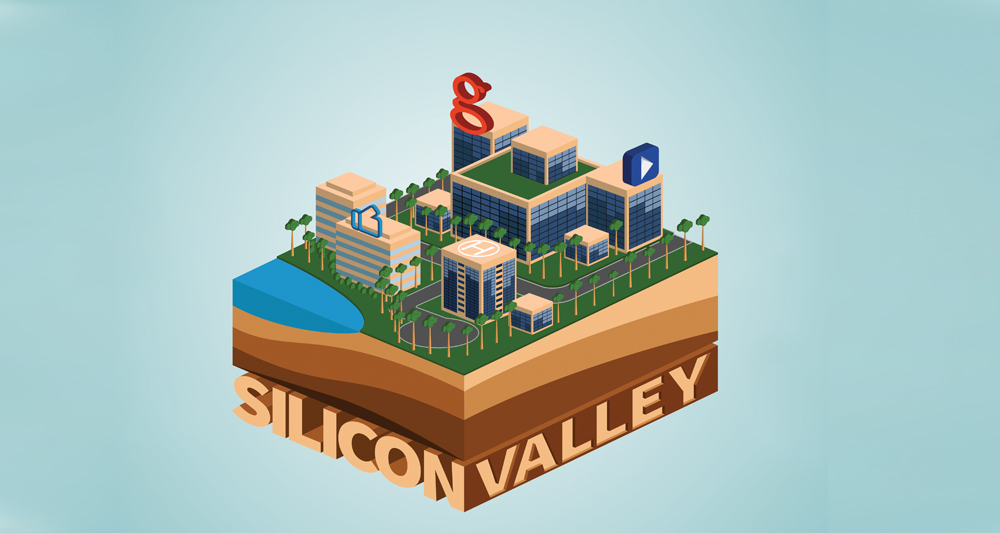 January 17, 2020
|
By Michael Adkison
Researchers: Ekaterina Turkina, Boris Oreshkin, Raja Kali
In September 2018, Apple CEO Tim Cook presented the iPhone XS, the twelfth incarnation of the iPhone in eleven years. Crowned the month prior as the world's first trillion-dollar company, Apple took the world to the Steve Jobs Theater in Silicon Valley to showcase the latest innovation from the most valuable company in the world. Less than four miles away, Tesla Inc. faced controversy after CEO Elon Musk suggested on Twitter that he would take the company private. One quick drive away, Facebook worked to remove billions of fake accounts from its platform. Silicon Valley, perhaps the most famous business cluster, is home to 37 Fortune 1,000 companies.
A business cluster is a concentration of companies designed for innovation. Often, these businesses interact with each other, bringing specialization, research and entrepreneurship to the cluster. But how much do clusters benefit firm innovation? That's the subject of a recent Regional Studies article "Regional innovation clusters and firm innovation performance: an interactionist approach" by Ekaterina Turkina, Boris Oreshkin, and Raja Kali. Much like Apple and the iPhone presentation, their research shows that businesses' success greatly depends on their ability to innovate. Previous studies argue that firms are more likely to innovate in a strong cluster, as much as 47% above the national average. "Innovation is geographically concentrated in areas that provide… a high local density of specialized resources, which enhances and facilitates the innovation process."
The Life of a Cluster
Much like individual firms, clusters go through life cycles. A cluster's age, as well as a company's age, can play a significant role in firm innovation. In the first stage, the cluster emerges. As the writers note, firms do not choose their location blindly, examining the region to find its pros and cons. Some say Northwest Arkansas is in the beginnings of a cluster, with three Fortune 500 companies (Walmart, Tyson Foods, and J.B. Hunt Transport), all of which have retail and shipping expertise. The second stage of a cluster involves the cluster consistently innovating and growing stronger. Finally, in the third stage, the cluster reaches a state of exhaustion. From there, the cluster either reinvents itself, re-triggering the life cycle, or it loses steam and falls apart.
Let's say you have a business looking for a new branch, and you have narrowed your options down to three clusters of different sizes—small, medium and large. Which will benefit your business most? A significant determinant is, in fact, the size of your firm. The writers find that small firms benefit the most from younger clusters because the small sizes offer organizational flexibility, which is especially important for a company getting on its feet. Larger firms experience higher innovation with mature clusters, as there is less innovation in the cluster and more product-enhancement in firms.
What other components of a cluster determine its success? One primary factor is cluster specialization. Most lasting clusters are defined by specific attributes: Silicon Valley is a high-tech hub; Detroit deals in automobiles; even Las Vegas is an entertainment cluster. When a cluster specializes in a single field or industry, the collaboration and competition between firms increases and the opportunity for innovation becomes refined and focused. However, overspecialization remains problematic for clusters; a cluster that cannot be fluid and flexible to a changing world likely cannot survive.
A cluster's depth refers to the various firms in a vertical supply chain located in the geographical boundaries of a cluster. For example, in Northwest Arkansas, the headquarters of Tyson Foods are near Walmart headquarters. A few interstate exits away is the headquarters of J.B. Hunt, one of the largest transportation firms in the country. J.B. Hunt transports goods and materials across the country, many of which may be sold at retailers such as Walmart. A deep cluster has nearly a complete supply chain, while a shallow supply chain would rely on importing resources from outside the cluster. A deep cluster significantly speeds up product innovation and makes the innovation process all the more affordable and efficient.
On the other hand, a cluster's breadth pertains to the varying horizontal firms within a cluster: "Horizontally related industries share common technologies, clients, and distribution channels." In Silicon Valley, for example, Facebook, Google, and eBay all serve different internet purposes, yet, in many ways, each firm is very similar to the next. As a result, they are horizontal firms. A cluster's strength is found in both its depth and its breadth. But, just like overspecialization, too much of a good thing can be detrimental to clusters. "To summarize," the authors say, "while there are benefits to each of these cluster characteristics (specialization, depth, and breadth), they will each exhibit diminishing returns to scale at some point."
The Factors of a Firm
Firm size and the age of the cluster are not the only factors to consider. Market segmentation and product differentiation are some other determinants of firm innovation. The former refers to tapping into specific consumer demographics to develop products, while the latter is the varying categories of products developed. For example, a clothing company like Urban Outfitters would use market segmentation to identify their primary audience (predominantly young, hipster women), and product differentiation to determine which products would be crafted for that demographic (graphic t-shirts, woven sweaters, etc.).
A firm's absorptive capacity is "the ability of a firm to identify, assimilate, and exploit knowledge of the environment, as well as the ability to anticipate future technological advances." Essentially, a firm that knows its environment and interacts with other firms within a cluster experiences more innovation. Some researchers say that a good signifier of absorptive capacity in some industries is the intensity of its research and development initiatives (R&D). A firm's R&D yields external knowledge of the environment, increasing the firm's absorptive capacity. In simple terms, when a company has time to intensely research and develop itself and its surroundings, it can take in more information from other firms in the cluster.
Research shows that strong R&D can lead to greater innovation. But one of the greatest factors in determining strong innovation is firm connectedness. When one firm in a cluster is openly communicating with other firms, that connection "has an important moderating effect by giving firms access to external knowledge." Think about it: when firms are connected to each other, how would that affect its absorptive capacity? There would be much more information from the environment taken in. But recent studies show that it's not just about connectedness, it's also about who you're connected to. When your company is connected to the top-of-the-line firms, you have access to the greatest innovators around, "thereby giving opportunities to source cutting-edge knowledge and become aware of emerging business opportunities." If you are a Northwest Arkansas company focused in the food industry, from whom are you going to get the most top-tier information: a local mom-and-pop shop or Walmart?
Keeping Up with the Clusters: Managerial Implications
After conducting a thorough analysis of firms within a cluster, the researchers found that one of the strongest factors that plays into innovativeness is firm connectivity, especially to high-performing firms. They conclude that "intense collaboration with well-connected industry peers and collective action is more important for innovation in a cluster than control of information and resources." You've heard it once; you've probably heard it a thousand times: collaboration is key. Working with other companies across the board promotes high innovation and synergy. Collaboration leads to new innovative opportunities that a single firm could not create by itself. The researchers suggest that companies should participate in inter-firm projects rather than simply talking to each other or sharing information. For example, Apple's successful Apple Pay initiative resulted from Apple, Inc.'s collaboration with other Silicon Valley-and California-based companies American Express, Mastercard and Visa. Connectedness to horizontal firms, as well as to local research institutions and universities can promote innovation. So, while working with other companies on the same level as yours might feel like fraternizing with the enemy, studies show that it could have immense results in firm innovation.
When it comes to clusters, obviously it's difficult, if not impossible, for a manager to say, "I'm starting my company here, and in 20 years, there will be numerous other similar companies here!" But if your firm has the opportunity to relocate, or if you are starting up a company, it's beneficial to research clusters of companies, particularly what the cluster has and what it's lacking. The research finds that specialization, depth and breadth are very beneficial to clusters and their firms; remember, though, too much of a good thing can have detrimental results. Overbreadth and excessive depth in a cluster can promote firm heterogeneity, preventing creativity and high-innovation within the firm. Working in a cluster, if done correctly, can lead to immense innovation in a company. Just be sure to conduct thorough research on the cluster, as well as on your own firm and its needs; doing so can make or break your company's experience in a cluster.