Why I'm Glad I Got My Business Degrees
I'm Glad I Got My Business Degrees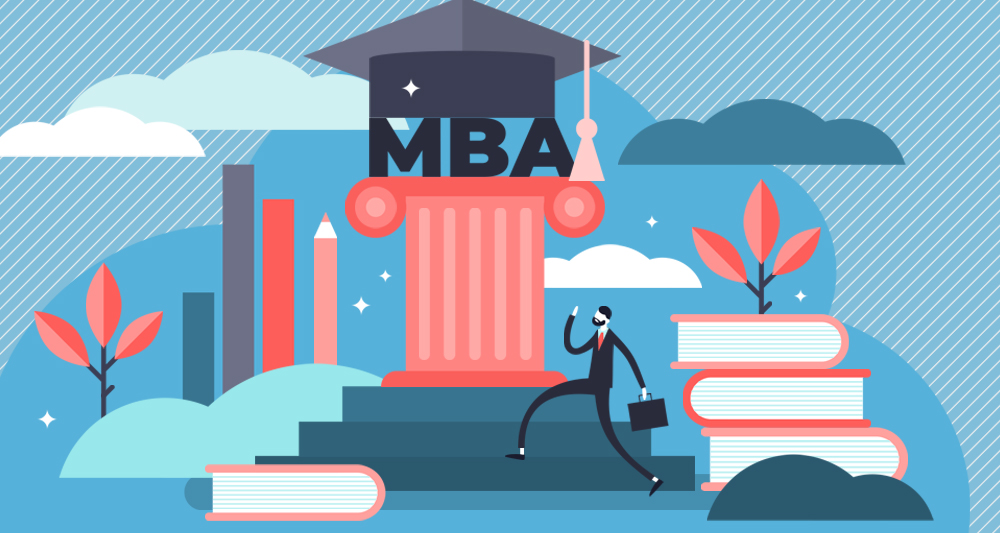 December 4, 2019
|
By Mark Zweig
There seems to be more support for the idea that not everyone needs a college education. It's getting increasingly expensive and the student debt many now owe can be significant and even debilitating. On top of that, if you hold the opinion that the primary purpose of higher education is to prepare someone to get a job, there is no question that some people may, in fact, be better off going to trade school.
I still believe nearly everyone — no matter their background, interests or future profession or vocation — would be better off with a business degree.
I have two myself—an undergrad in business and an MBA. I went straight through earning my B.S. in three years and finished my MBA at 22. And to say that this formal business education has been essential to my career would be an understatement. I do know that not everyone currently working on their degree or considering pursuing one knows exactly what a business education can do for them.
Here are some of the reasons I'm glad I got my business degrees:
I met people I never would have met any other way. I grew up in Kirkwood, Missouri, and hadn't traveled much growing up. One example was a fellow named Bhupinder Saluja. I met him on orientation day for the MBA program at Southern Illinois University in Carbondale. He was the first person from India I had ever met, much less become great friends with. "Bhup," as I call him, is brilliant. He worked for Raytheon and Intel and went on to become the head of product marketing at Hewlett Packard and later was on the founding team of WebEx. He is still a friend of mine today. I also met Roger Smith and Pete Estes of General Motors through a project that put us in GM's Detroit headquarters for several days in 1980 and changed my career interests from that point forward. You can't put a price on the value of the people you meet while getting your business education.
My business education helped me learn how to work with a team of people. The group projects we had to do — especially those in grad school — were great for me. I got a chance to see how valuable diversity and different life experiences can be when working with a team. I learned how to assume a leadership role and organize everyone to accomplish a goal. I learned how to get the right people in the right roles. This proved invaluable later in my career.
Doors opened for me that wouldn't have opened otherwise. Having your undergraduate degree in business, and better yet an MBA, means some companies will consider you for employment when they would not otherwise. And the sooner doors open, the sooner you can get ahead and that follows you the rest of your career.
I gained knowledge that made me more effective in my job. Even though I started selling bicycles on my mom and dad's street corner by age 8 or 9, and working at a paying job by age 12 or 13, and held many jobs and had many side gigs before and during my college and grad school years, I still had a lot to learn about business. Every single course I took in economics, finance, accounting, marketing, organization behavior, statistics, computer science, business law and more taught me real stuff that I still use every day. For example, my knowledge of probability theory gained through my business education proved invaluable to my ability to sell architecture, engineering and consulting services to clients. My knowledge of organization structure helped me as a consultant working with the construction group at Holiday Inn to redesign their organization structure. The problem many people have, unfortunately, is that they don't have any perspective by the time they take these courses that demonstrates their utility.
I got the knowledge I needed to help me start and grow my own businesses. Mark Zweig & Associates (later Zweig White and today Zweig Group) is a 31-year-old company that provides business advice and information to architecture and engineering companies nationwide and to a lesser extent internationally. It was on the Inc. 500 list twice and Inc. 5000 list once. My education, and experiences gained afterward thanks to that business education, prepared me for wide-ranging consulting work in strategy, human resources management, marketing, business planning, ownership transition, valuation, finance and accounting, marketing, recruiting, and so much more. I ended up charging clients as much as $500-plus per hour for my time. The company grew and I sold it twice.
Mark Zweig Inc. is an award-winning Inc. 5000 design/build contracting and development company founded in 2005. It, too, was successful even in a bad real estate market and should have revenues in 2019 approaching $10 million.
Considering the cost of my degrees (less than $500 per semester in undergrad school and free for grad school through a grad assistantship), I would say my business education provided me with an unbelievably high return on investment.