They Don't Teach This in Business School … Or Do They? The Myths Examined
They Don't Teach This in Business School … Or Do They?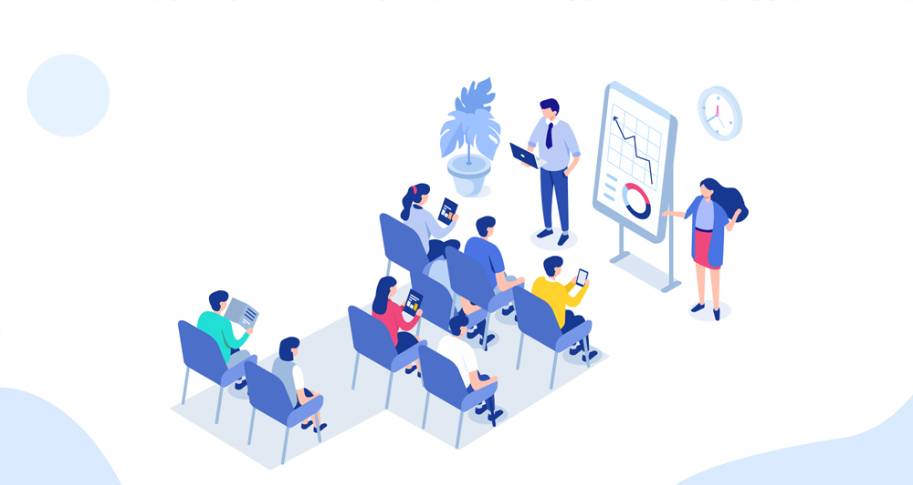 April 30, 2020
|
By Stephen Caldwell
There are plenty of things you'll never learn in business school.
How to improve the texture in your watercolor paintings, for instance. Then again, you never really know what illustrations a professor might use to make a point.
It's safe to say, however, there are plenty of things you'll most likely will never learn as part of the standard business school curriculum. But that reality has been abused over the years to the point that you might believe the most important lessons about business are learned outside of academia and, furthermore, that there's not much worth learning in business school.
And that, to be blunt, is a load of … well, let's go with hogwash.
Perpetrators of the Myth
Most of the perpetrators of this myth use it as a weak marketing gimmick to sell a weak approach to sales or marketing. They realize that business owners and people who live largely off a commission are always looking for another secret tip that might move the decimal point in their salary.
In reality, they will teach you very little you couldn't learn in business school.
I was thinking about how often I see this phrase – "you won't learn this in business school" – so I searched for variations of it online and came across one book that promised "25 sales skills" you won't learn in business school.
The table of contents included things like "raise tough issues yourself" and "don't try to close," not to mention "close the sale." It really was full of ideas you'd learn in a good business school.
Other things I found on the internet that you apparently can't learn in business school: that financial metrics fail to measure a nonprofit's impact, how to make (at least) $1,000 a month from your blog, the investment principle practiced by Marwari businesspeople, and how to escape from tar pits.
OK, I'll give you that last one.
But the others, in some form or fashion, are all taught (as it turns out, Marwari businesspeople use some pretty common investment principles).
Not All Bad
Not all the advice sold under this label is bad, of course. Mark McCormack, founder of the sports marketing and management company IMG, wrote an entire book in 1986 titled What They Don't Teach You at Harvard Business School, and he had enough success with it to pen a sequel, What They Still Don't Teach You at Harvard Business School.
I can't tell you how much in those two books isn't taught at Harvard, but I suspect there are at least a few nuggets worth the price of the book.
Some of the Advice Is Good
Many other successful leaders, consultants, entrepreneurs and coaches have used that phrase to set up good advice that's based on their experiences. I've worked with many successful leaders, consultants, entrepreneurs and coaches who have used that phrase, and most of them had something truly valuable to offer that likely wouldn't be commonly taught in business schools.
For instance, I helped a guy write an entire book about why love is "damn good business." A lot of the principles in the book are taught in business schools, some come out naturally from heart-led professors and some are really unique to the author.
A Darn Good Start
But here's one thing I've learned from all those authors, leaders, consultants, entrepreneurs and coaches, as well as from my life experiences: You won't learn everything there is to know about running a business in business school any more than you'll learn everything you need to know about art in art school or everything you need to know about law in law school.
But it's a darn good start.
I was a journalism major in college, but I picked a minor in business because I thought I might end up back in my hometown working in the family's small business. I took basic classes in things such as marketing, management, economics and accounting.
I never went back to the family business, but I was shocked by how often over the years the things I learned in those classes helped in my journalism career, not to mention with balancing my personal bank account.
Now I'm a solopreneur, which is basically a small business owner without an IT or accounting department. I still use the things I learned in college. Plus, I work regularly with a bunch of business school professors, and I learn new things from them every day. (Just the other day I was introduced to "takt time.")
The Value of Business School
As you may have guessed, I've become a big believer in the value of business school.
For starters, good business schools no longer just teach theory. It's not just a sage on a stage and a four-inch-thick textbook.
They teach application, and they use things like guest speakers, internships and partnerships with industry to give students experiences that supplement their knowledge. Many of the professors also speak wisdom from their experiences working in and owning businesses.
Business schools also teach hard lessons in a safe environment. Sure, you can learn from your mistakes. And you can pay consultants to teach you what you don't know. But those are costly approaches, and it's better to use them to fill small gaps rather than gaping holes.
The other thing to keep in mind when someone suggests they can teach you something you won't learn in business school is that what they often really mean is it's something they didn't learn in business school. Maybe they just weren't paying attention the day it was taught. Or maybe it wasn't taught when they went to school, but it's commonly taught now.
Learning and Implementing
I do a good bit of work with the dean of the Sam M. Walton College of Business, and he has advisory boards made up of entrepreneurs and other business leaders, many of them alumni. He's always asking them what they learned in business school that was valuable and what the Walton College could do better to educate tomorrow's leaders.
And then guess what? When they have good ideas about how the Walton College can improve, the dean goes about the work of implementing those ideas.
So, you might not learn new painting techniques in business school or how to escape from a tar pit. But you will learn – if you do your part – the theories and best practices about business that will set you up for success.